RRB NTPC final result has been declared by RRB Jammu and now the shortlisted candidates will have to go through document verification process. The Railway Recruitment Board (RRB) has started to declare the result of it's Non-Technical Popular Categories (NTPC) examinations against CEN 03/2015 notification as Jammu region published the list of shortlisted candidates who have been called for document verification process. With the RRB result of NTPC graduate exam 2015-2017, the cut-off marks have also been uploaded at the RRB Jammu website: www.rrbjammu.nic.in on August 7.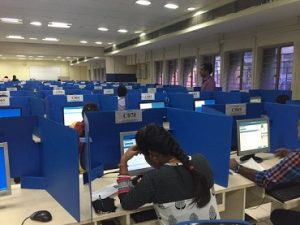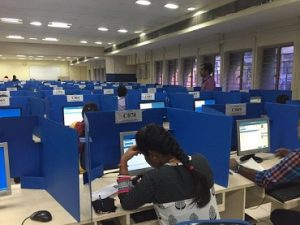 A total of 244 candidates have been selected to appear for the document verification process from Jammu Region. 
As of this writing, only RRB Jammu has published the results and it is expected that following this, the rest of the regions will also declare the results within 1-2 days. Even though RRB had earlier said that the result of all RRBs will be out at once, it's not happening.
Nearly two weeks ago,  an important update was provided by the authority for RRB NTPC result after the Aptitude test and typing skill test were conducted by the RRBs in June, which stated that the result will be announced in the form of list of shortlisted candidates and will be made available on the official websites of RRBs.
The typing skill test and aptitude test was conducted in Computer based test mode for the first time in the history of Indian Railways. An official notice in regard to RRB NTPC final result was issued by RRBs on 21st July that said the results of aptitude test and typing skill test are being scrutinized critically and are being processed. The results of these tests will have to be interpolated with the results of 2nd stage CBT so that the merit list could be prepared. The candidates listed in the merit list will then be called for document verification.
"The list of shortlisted candidate for verification of documents and genuineness of candidates along with scheduled date is likely to be ready by the 1st week of August," the notice further said.
Total 18,252 vacancies under Non-Technical Popular Categories (CEN 03/2015) were advertised by RRBs in 2015 and a staggering number of aspirants applied for the same. Of over 9 million applicants, some 5.6 million appeared for the written exam which was later termed as 1st stage CBT (Computer Based Test). The vacancies include Commercial Apprentice, Traffic Apprentice, Enquiry-cum-reservation clerk, goods guard, senior clerk-cum-typist, junior accounts assistant-cum-typist, assistant station master, traffic assistant and senior time keeper posts.
The 1st stage CBT was organized over a long period from March to May in 2016, while the results were announced in December 2016. As much as 2,73,250 candidates were declared qualified in the test and were called to take 2nd stage CBT. The 2nd stage CBT was conducted in 43 cities from January 17 to 19 and the results were declared on May 25. As the number of vacancies got reduced from 18,252 to 14,023, the candidates were also asked to give fresh post preference. The vacancies of Senior time keeper were nullified in the revised vacancy table.
According to the recruitment rules, RRBs then notified to conduct Aptitude test for ASM and Traffic Assistant posts. The aptitude test was conducted as Computer based test on June 30. The merit for these posts will be drawn only for the candidates qualifying in the Aptitude test with 70% weightage given to marks obtained in 2nd stage CBT and 30% weightage to marks in Aptitude test. For Junior Accounts Assistant-cum-Typist and Senior Clerk-cum-Typist posts, typing skill test was conducted on June 29. The typing skill test was of qualifying nature and hence the merit for these posts will be prepared only on the basis of 2nd Stage CBT marks.
For the remaining posts – Commercial Apprentice, Traffic Apprentice, ECRC & Goods Guard, the selection is only on the basis of marks obtained in 2nd stage CBT. The result will be declared simultaneously for all 21 RRBs regions i.e., RRB Ahmedabad, RRB Allahabad, RRB Ajmer, RRB Bangalore, RRB Bhopal, RRB Bhubaneswar, RRB Bilaspur, RRB Chandigarh, RRB Chennai, RRB Gorakhpur, RRB Guwahati, RRB Jammu-Srinagar, RRB Kolkata, RRB Malda, RRB Mumbai, RRB Muzaffarpur, RRB Patna, RRB Ranchi, RRB Secunderabad, RRB Siliguri, and RRB Thiruvananthapuram.
RRB Jammu region's list of shortlisted candidates – check here.
Download PDF from here