This was the most prestigious and sought after show dedicated to glamour and talent. A score of talent of contestants heated up the competition and raised the bar for women's beauty, fashion and empowerment on the runway. Simran Sharma from Jaipur city won the coveted title of Miss Rajasthan 2017,  Aparna Jadon was first runner up, Mehak Rathod was selected  as second runner up , URVI Sharma became third runner up and Saayna Sharma was forth runner up. Gala event promised to offer a spectacle never seen before.  All contestants in avatar of beautiful and royal divas vied to win coveted title of MISS RAJASTHAN 2017 organised by Yogesh & Nimisha Mishra with  Nareshant Sharma.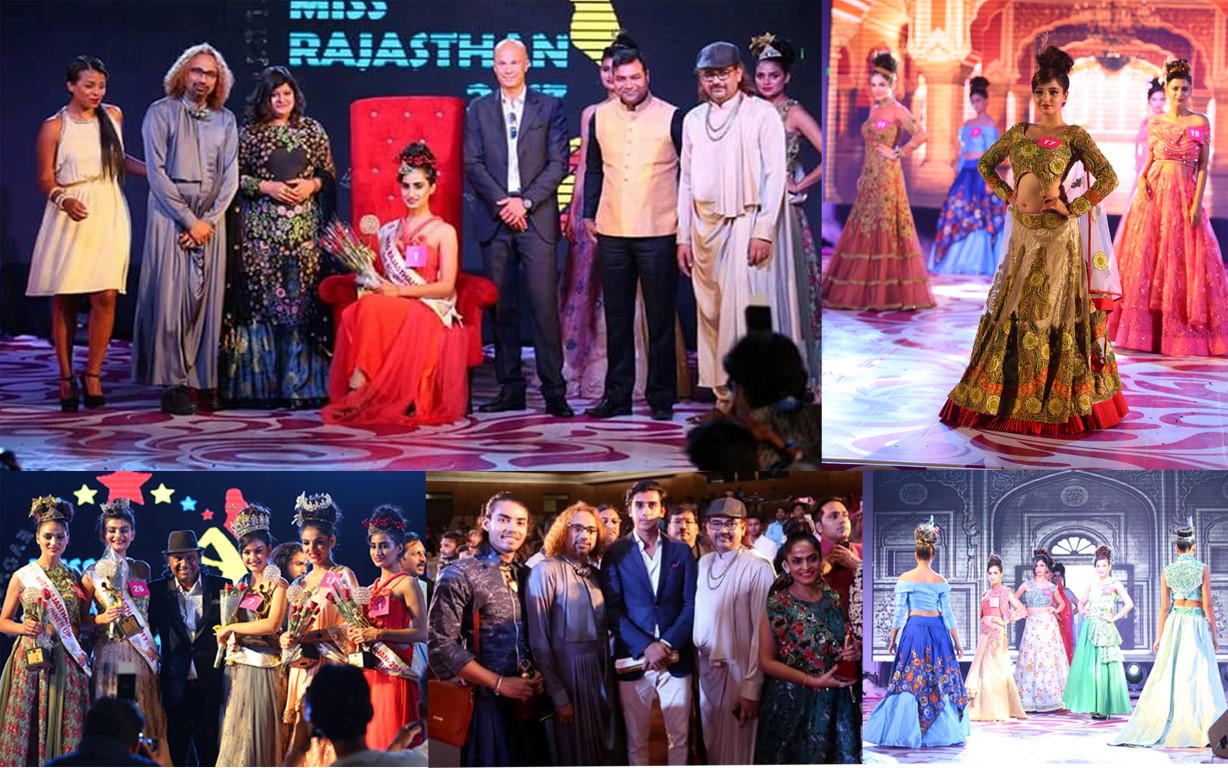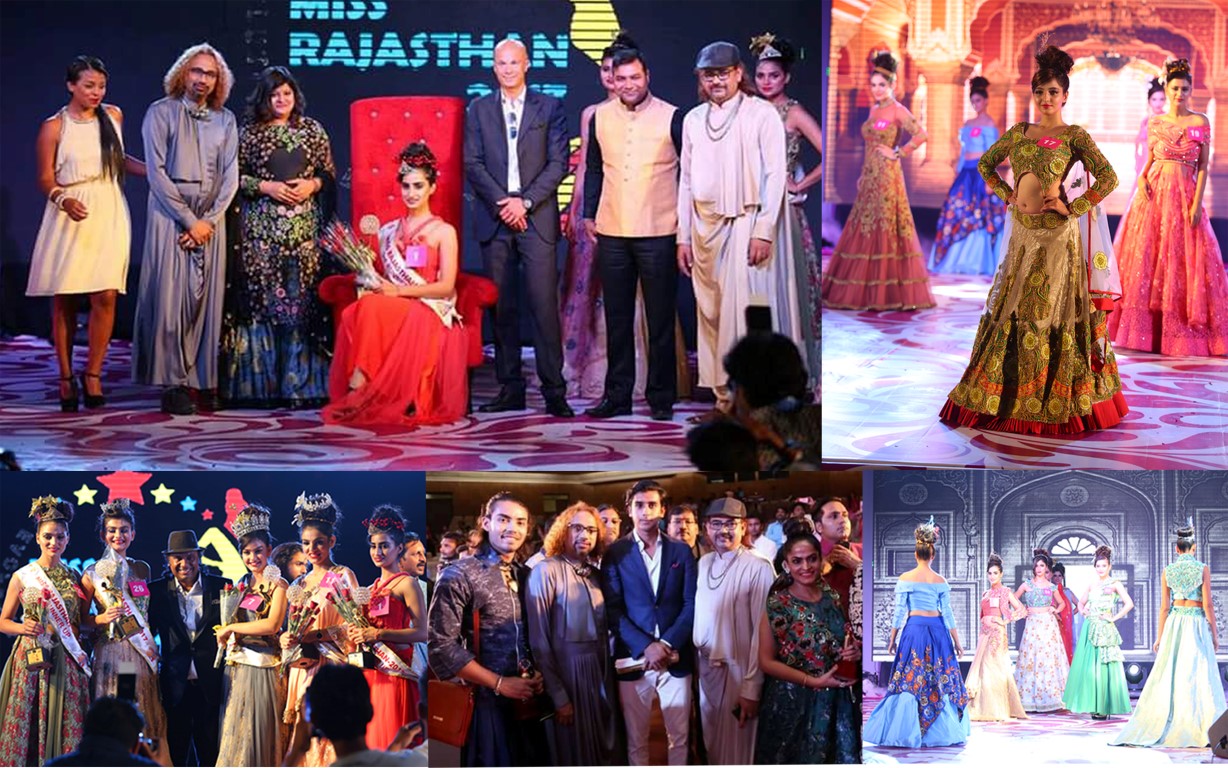 Super Model Tata Viva along with social activist Aabha Jha Choudhary were felicitated by eminent judges in the show for their exceptional work.
Celebrated designers Ajay Sinha and Buzy from Buzjay Fashion Studio along with Poornima GoyaL, beauty expert from Silverine Spa & Salon  presented a spectacle of ebullient fashion and beauty extravaganza.  Designs based on the theme of ROYAL CHARIATTE , Elaborate ensembles, exquisite makeovers, stunning hair dos,  magnificent set and riveting concepts of the show were dedicated to luxury and penned down a new chapter of royal grandeur in keeping with aesthetics of Indian traditions fashion and beauty . Designers Ajay Sinha and Buzy recreated the magic of high end fashion with royal couture and set the stage to celebrate the formidable repertoire of designs. Their creativity came alive on the ramp as all contestants walked the stage clad in specially curated ensembles by celebrated designers. Designers paid special attention to all the looks and captured true essence of royalties and elegance in tune with theme Royal Chariot.  Ajay Sinha & Buzy stated, " For Miss Rajasthan show, we have created themes that are sheer bliss reflecting epitome of style, grace and effortless royal aura.
Stunning makeovers for the show were created by makeover expert, Silverine Spa & Salon Poornima goyal. She stated " This is our third consecutive participation with Miss Rajasthan, Last year we created magic of  futuristic high couture and red carpet fashion, this year our makeovers delved into the royal world of beauty that  is elaborate yet elegant. We  highlighted dreamy perceptions of beauty forward and independent women.We created a powerful fashion and beauty statement, loaded with drama which pulled off a tremendous show", informed  Poornima Goyal.
Jury included eminent personalities from Royal families of Jaipur Mr Padamnaath Singh, Maharaja Narendra Singh ji with Jaishree periyaal, Arshad hussain, designer Nareshant Sharma, Ishreen vaadi and former squash and polo champion Dhruv Raj Singh. Gala evening also enthralled everyone with live performances of  Actress Sanjana Sen and singer Bhanu Pratap Singh. show choregraphy was done by Geeta Singh and Vinay