SPEAK India (Society for Promotion of Ethical & Affordable health Care)  has planned to present 'Junk Food' a  play to  fulfill its twin objectives of promoting healthy lifestyle and to curb unethical practices in healthcare, in collaboration with ICCR and Punjab Arts Council. According to Dr. R.Kumar President of the society, "The play is scheduled for Tuesday 29th August at Randhawa Auditorium, Rose garden sector 16 at 6.30 PM. Noted industrialist Sh. R.K.Garg will be the chief guest."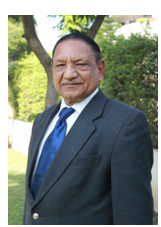 The play will in an interesting way make people aware of how a Diet consisting of junk foods like ice-creams, cakes, Burgers, noodles, coke, pasta, potato chips, and fried foods like Paranthas, Pakora's leads to obesity and exposes to serious ailments like diabetes, heart ailments, hypertension, stroke, anemia and unproductive life in the long run. Most of these ailments can be prevented by simple health tips, observed Dr. Kumar.
The play also hopes to emphasize on the role of fruits and vegetables in meals, regular exercises, intake of plenty of water, adequate sleep, while shunning Junk foods and excess of tea intake.
It is noteworthy that SPEAK had successfully organized a painting competition among school students of Tri-city early this month on the same topic. It intends to involve the youth in its campaign in a big way through art and culture activities, in the coming months.