Ministers ask why Rahul Gandhi has failed to move against drug tainted leaders in his own party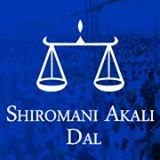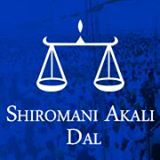 NewZNew (Chandigarh) : Senior Shiromani Akali Dal (SAD) ministers today asked the Punjab Congress to come clean on drug traffickers in its own midst following reports of its senior leaders being in cohorts with the drug mafia.
In a statement here, the senior ministers including Mr Sikander Singh Malooka and Dr Daljit Singh Cheema said recently drug traffickers caught with heroin had claimed they had received patronage from Congress leaders including Raja Warring and Sukhpal Khaira. The SAD leaders said forget suspending or throwing out these elements from the party, the Congress had chosen to remain silent on this issue.
Mr Malooka and Dr Cheema said these were not the only two incidents in which drug mafia- Congress nexus had been exposed. "Earlier senior Congress leader and Jalandhar mp Chaudhary Santokh Singh was also accused of receiving drug money".
Urging Congress Vice President Rahul Gandhi to practice what he preached, the SAD ministers said Rahul Gandhi should make both Raja Warring and Ch Santokh Singh resign from the presidentship of the Youth Congress and parliament respectively besides expelling Sukhpal Khaira from the party. "Failure to do anything less will mean that the Congress indulges in double speak on the issue of drugs and is not serious about tackling this menace. It will also prove they Rahul Gandhi only used the issue of drugs to malign the SAD and Punjabis", they said.
Singling out the Congress Legislature Party (CLP) leader Sunil Jakhar, the SAD ministers said it was unfortunate that the CLP leader was rubber stamping decisions being taken by vested interests in order to save his chair. The leaders said it did not behove of Jakhar, who belonged to an illustrious political family, to become a puppet at the hands of vested interests whose sole aim was to defame Punjab and Punjabis.
The leaders also reminded the CLP leader that the same vested interests now wanted him to move a privilege motion against Revenue minister Bikram Singh Majithia. "This is the same person to whom you gave a clean chit in the Vidhan Sabha by stating that you did not believe Mr Majithia could be involved in drug trade. How can you change your stance in a matter of few months now", they added.
Urging Mr Jakhar and the Punjab Congress to practice ethical politics, Mr Malooka and Dr Cheema said Vidhan Sabha sessions were supposed to be used to raise the issues of people. "However you and your party have disrupted repeated assembly sessions solely for the sake of cheap publicity. You have also failed to take on the SAD – BJP government on issues because you have none. It is because of this that you have become frustrated and set out on the path of disruption and deceit without realising that you might be caught up in your web. This is exactly what has happened with a number of senior Congress leaders being found to be hand in glove with drug traffickers. Now you have no option but to come clean to remove this blot", they added.