NewZNew (S A S Nagar) : A poster UVv records singer "rakesh uttam" released. In association with Geet Film Sudio and Gobindas Entertainment as digital partner.
The song name is "saiyaan ve saiyaan" it's a sufi song written & music by preet mohinder tiwari and music arrangement are done by sargam suri. Video of song is done by yuvraj uv (yrj films).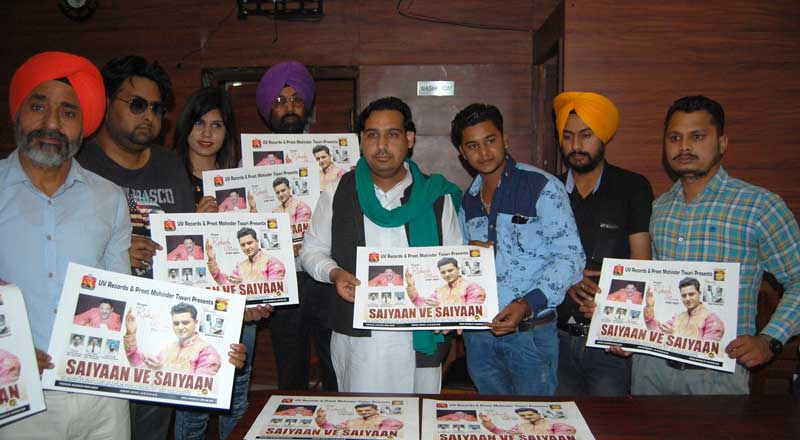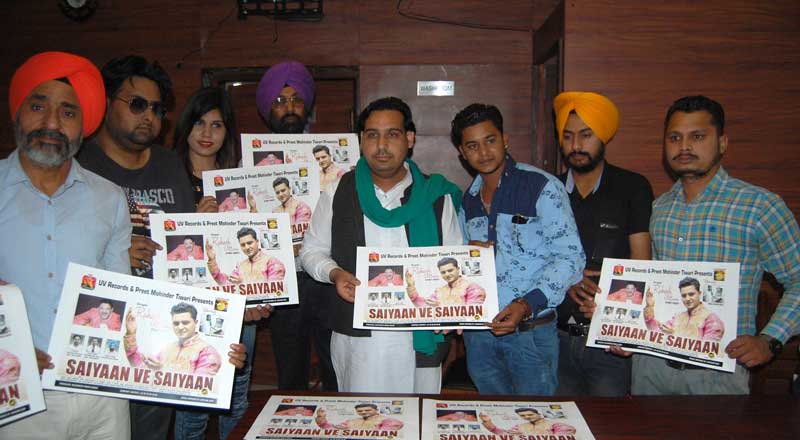 Today they release poster in presence of uv records producer & director. On this time model anju, Preet Mohinder Tiwari, Paramjit Pammi, inculding all direction team was present . Video of song will be on air in couple of days on all leading tv channels. Presently audio is avaliable on all leading platforms.
When contacted the singer about this project he said that its my debut and am very much happy to start my carrier with UV records & yuvraj uv's whole team. After that we contact UV records owner they said all depends on good team work .