Sampurn Agriventures introduces ndia's First fully Fermented Paddy Straw Silica manure 'Kudrat' : To address the looming soil crisis in India and pave way for sustainable agriculture and livelihood, Sampurn Agri Ventures Pvt. Ltd. introduced the first fully fermented Paddy Straw Silica Manure, during a seminar conducted in Kullu.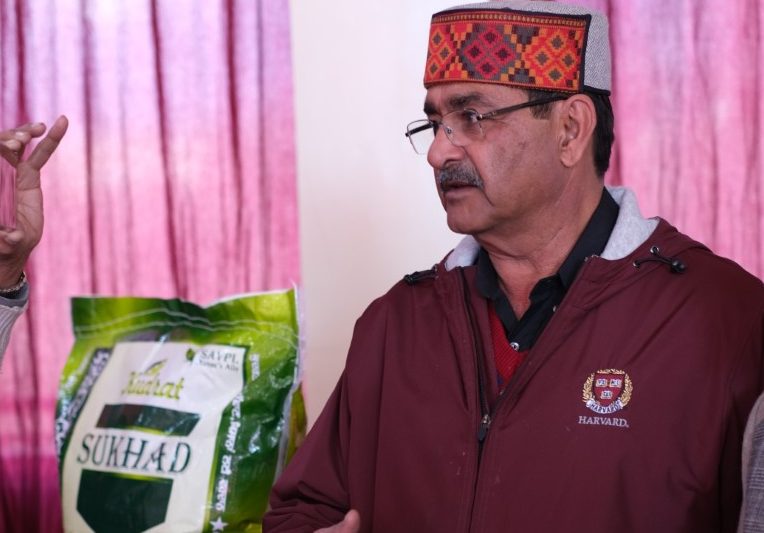 The event saw attendance of approximately 100 progressive farmers and dealers.
Addressing the farmer's seminar, Mr. Sanjeev Nagpal, Chairman, Sampurn Agri Ventures Pvt. Ltd. said,"The initiative is to address the ongoing soil crisis in India. We are currently conducting product demonstrations and inviting our farmer friends for product trials so that they see the effectiveness of the product."
Ultimately the choice of manure will have a big impact on agricultural productivity, sustainability, and also on human health, says a report brought out by a consortium of agriculture institutes.
The various product varieties, available under the umbrella brand KUDRAT, are available in three different forms ;
Solid Manure by the name of Kudrat Soi-Mix
Liquid Manure by the name of Kudrat Nutreem. It consists of all the nutrients derived from Paddy Straw and is further enriched with Neem   extract. Neem acts as a micro-nutrient rich pest repellent.
Another Liquid Manure variety by the name Kudrat Alkafin. It is a rich source of natural sulphur and is a natural source for bringing down the pH of soil.