School Children take part in Cleanliness Drive in Zirakpur : The Municipal Council Zirakpur and brand ambassador Mrs Neha Sharma Baltana Zirakpur jointly organized a programme here today under the Swachh Bharat Jagrukta Mission.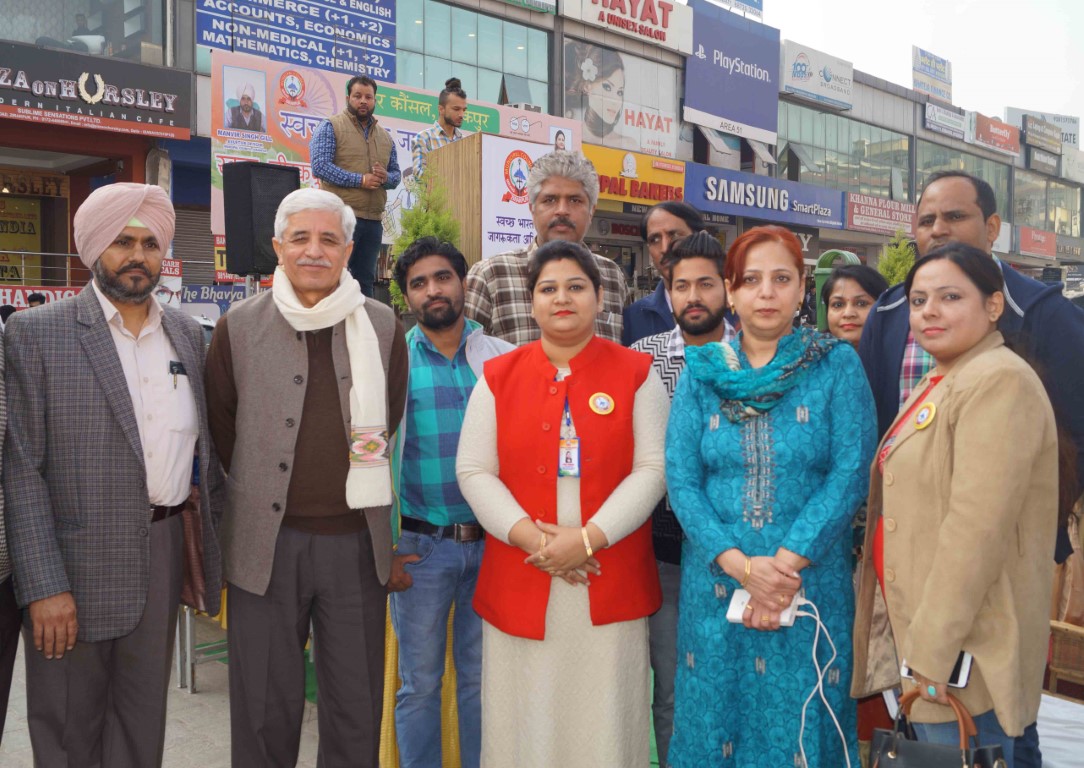 Children from several local schools participated in the programme held at the High Street Parking on the VIP Road.
MD jeewanjyot Kaur and EO manvir Singh gill appreciate brand ambassador Neha sharma for giving her excellent job on swach Bharat mission
Chief guest of the programme was Mrs jeewanjyot Kaur, Deputy Mayor, while the guests of honour included Mr Manvir Gill, EO, Municipal Corporation, Zirakpur, Mr Kulwinder Sohi, Pardhan, Zirakpur, Mr Yadvinder Sharma, brother of Mr NK Sharma,  Municipal Councilor, Mr Rajinder Singh, Chief Sanitory Inspector, Mr Janank Raj, Education Cell, Mohali, Mrs jatinderpal kaur, Social Worker, Zirakpur, Mr Ravi Sharma, Social Worker Zirakpur,mr Chetan Verma President animal welfare Zirakpur and Mr Dharamvir Singh, folk singer.
The participating schools included Mount Carmel School, Zirakpur, The Gurukul, Zirakpur, Little Angles Public School, Baltana and Govt High School, Balatana.
The students presented a Nukkad Natak and few dance performances based on patriotism and cleanliness. They also made the people aware of following the traffic rules and wearing helmets while driving a two-wheeler.

Neha Shama said, "I am happy to see a huge army of children taking interest in the cleanliness drive, which is necessary for a healthy and happy society. We wish to continue these efforts in future also."
Mr Yadvindra Sharma, Municipal Councilor, Zirakpur, said, "Cleanliness and traffic rules are two areas where events like this are required to make people aware. I hope to see more and more people join the movement."