After the successful Jammu and Kashmir Tour, Kathak exponent and culturalentrepreneur, SanchitaAbrol enthralled the audience with her new dance production at Tagore Theatre, Chandigarh. A disciple of Padma Shri Guru Shovana Narayan, Sanchita has presentedthe dance production "Pryutsu"- Adorning with Pride, an ode to our warriors, to pay homage to the brave soldiers of our country.
Today's performance is To commemorate 75 years of the Quit India Movement where India pledged "Sankalp Se Siddhi", to create a new India that is strong, prosperous and all-encompassing; an India that will make our freedom fighters proud. The dance drama has been curated, scripted and directed by Sanchita Abrol. It seeksto realise the value of our freedom and the heroic sacrifices made by these warriors.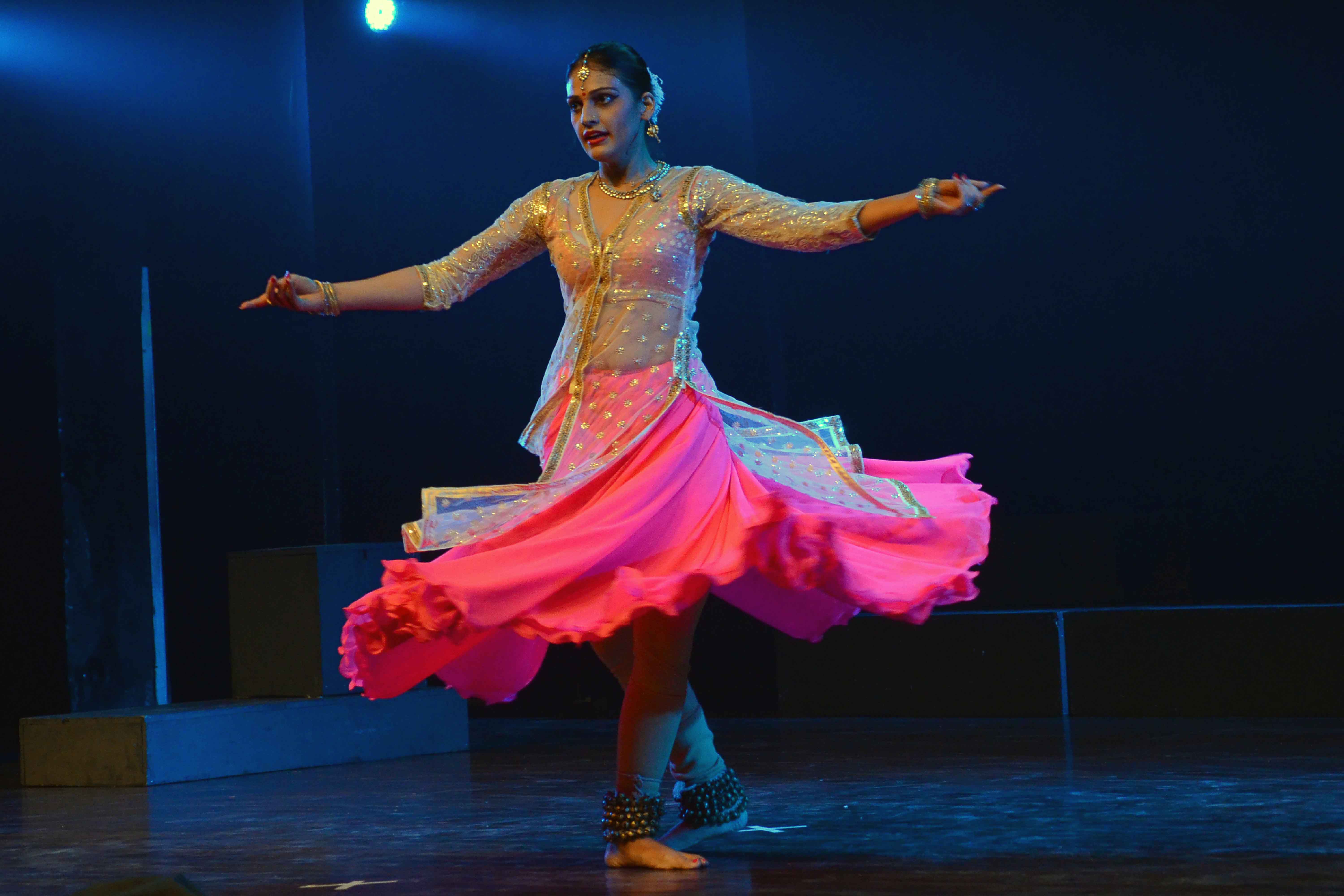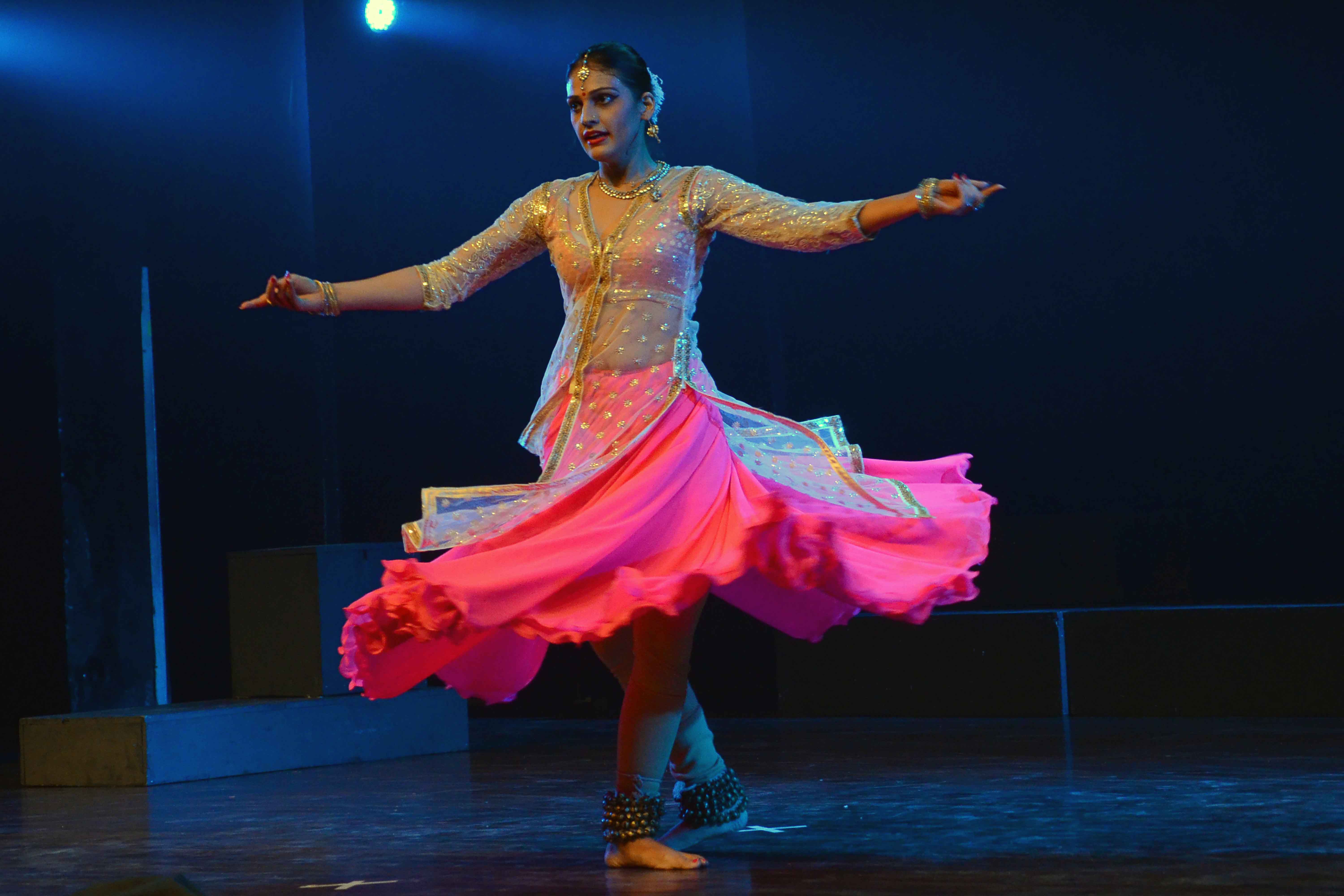 The performance was based on the classical Dogri poetry by renowned poet Late Group Captain Randhir Singh or popularly known as 'KunwarViyogi', the only Indian air force officer to be conferred the SahityaAkademi award combined with the time-honoured poetry by Padma Bhushan awardee and freedom fighter, Mahadevi Verma. Accompanying these distinguished poets is theauthor of book "Chameloen Lights", AyushmanJamwal and his poem the valley roars.
The purpose behind the projects that she chooses to do is to "re-imagine our cultural communities" with Kathak. One of her upcoming projects that she has been working on for past one year and is nearing completion, involves reimagining Ladakhi community from its lesser known literary origins and to depict these aspects through Kathak on the world stage. As Ladakh was located on a major trading route between India, Tibet, and Central Asia, it absorbed different influences on culture. This resulted in hybrid characteristics of Ladakhi folk literature, music and dance which Sanchita will bring alive in her upcoming project.
"There is a depth and beauty in the literature and music of the many cultures and communities across India.As an Indian classical dancer, I feel a sense of responsibility to bring these many cultures to the world. In this way, the bonds within communities and the bonds between communities are strengthened, ensuring the very fabric of India." Says Sanchita Abrol
For SanchitaKathak dance is essentially a complete phenomenon, integrating the rhythmic resources of poetry, movement and music to enhance the aesthetics of the experience and this performance is an ode to the warriors, celebrating and enacting their bravery in carrying their duty to protect the country with an unbounded spirit of patriotism.
Sanchita Abrol, an International Kathak exponent and cultural entrepreneur, is a disciple of venerated Kathak Maestro, Padma Shri Guru Shovana Narayan. She started dancing at a young age and quickly gained nominations to perform at prestigious events such as the South Asian Association for Regional Cooperation & Asia Sammelan.
In 2014 Sanchita founded Rasadance, an organization in Australia,to build a bond with the centuries old tradition of story-telling through dance. She has performed on many national and International stages and has represented India at various prestigious platforms including Ganges Danube Festival Hungary, Multicultural Festival Melbourne and India Youth delegation to China.
Sanchita has been honoured with 'PremJamwal Art Innovation Award', for revitalising Dogri poetry, with a unique blend of Hindi and English literature and presenting it on international stage through her dance. She has choreographed and featured in, the first of its kind Dogri Ghazal videos 'AayiKhushboo' and 'RasamRiwaz'.
Sanchita has worked with many eminent poets like Padma Shri Padma Sachdeva, Padma Shri Dr. Shyam Singh Shashi and has conceptualised and directed many critically acclaimed performances. She also appeared in the Ghazal album 'DekhoToh' by the well-known poet Farhat Shahzad from Pakistan.
Recently, She was invited to perform at the Immigration Museum, Melbourne for the celebration of Gandhi Community Day, where she performed her Guru's acclaimed piece 'Mohan and Rambha'. The performance left the audience entranced and the peace activist Ela Gandhi, granddaughter of Mahatma Gandhi, was overwhelmed by her moving performance.
Known for her exquisite dance productions engaging audiences across the world, Sanchita believes that Dance is her identity. It gives her the inner peace and lets her and her spectators imagine this world and its diverse communities through a distinct perspective.