Swami Ramdev's figure to join other icons at Madame Tussauds Delhi
Yoga guru and the tycoon of Indian Ayurveda industry, Baba Ramdev is set to be immortalized with his very own Figure at Madame Tussauds Delhi. The incredibly detailed figure will be displayed among other iconic celebrities in a fun and interactive zone for audiences to take selfies, strike a pose with the Yoga guru. Known for his splendid work in Ayurveda, business and agriculture, he has built a huge fan base across the globe.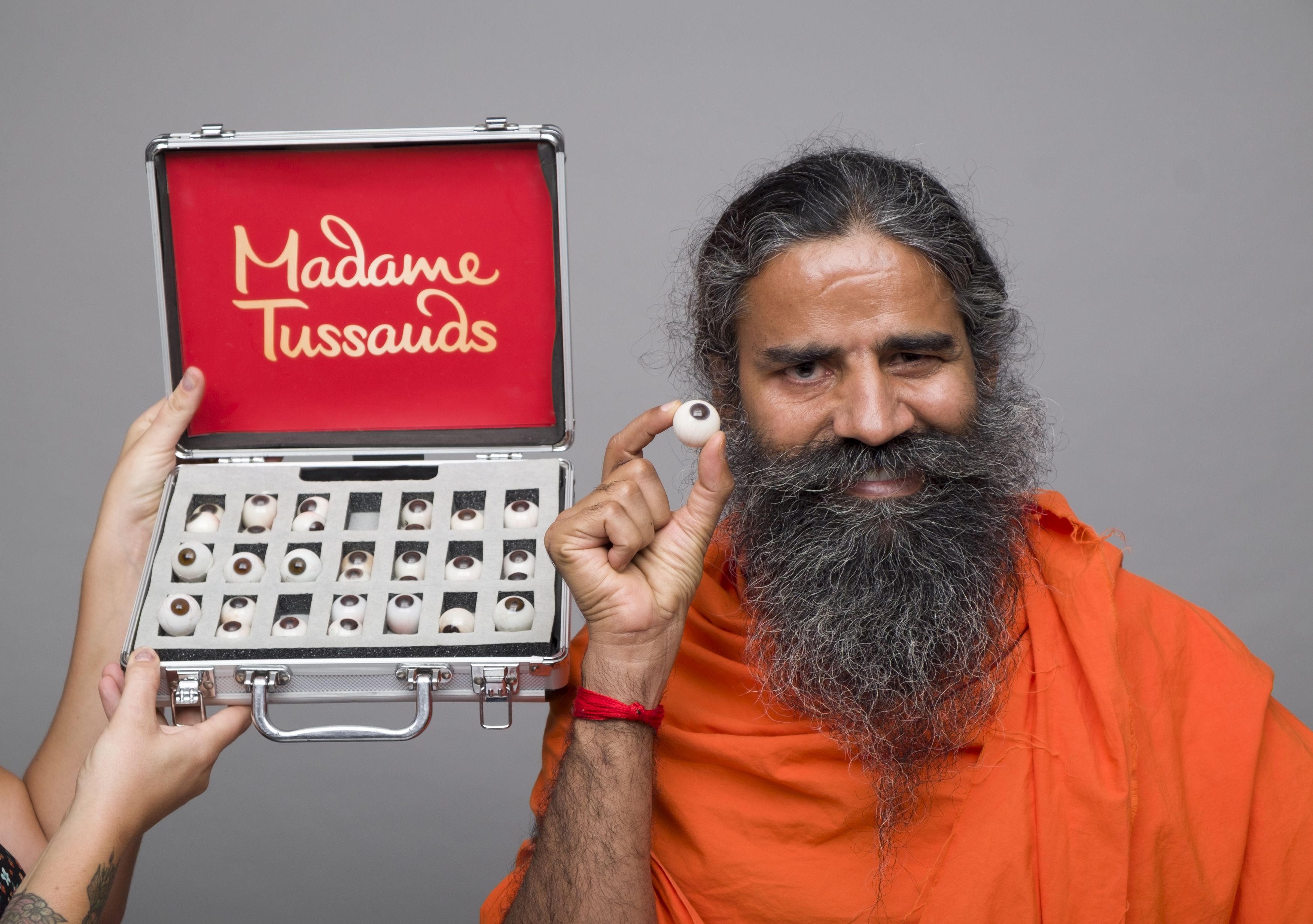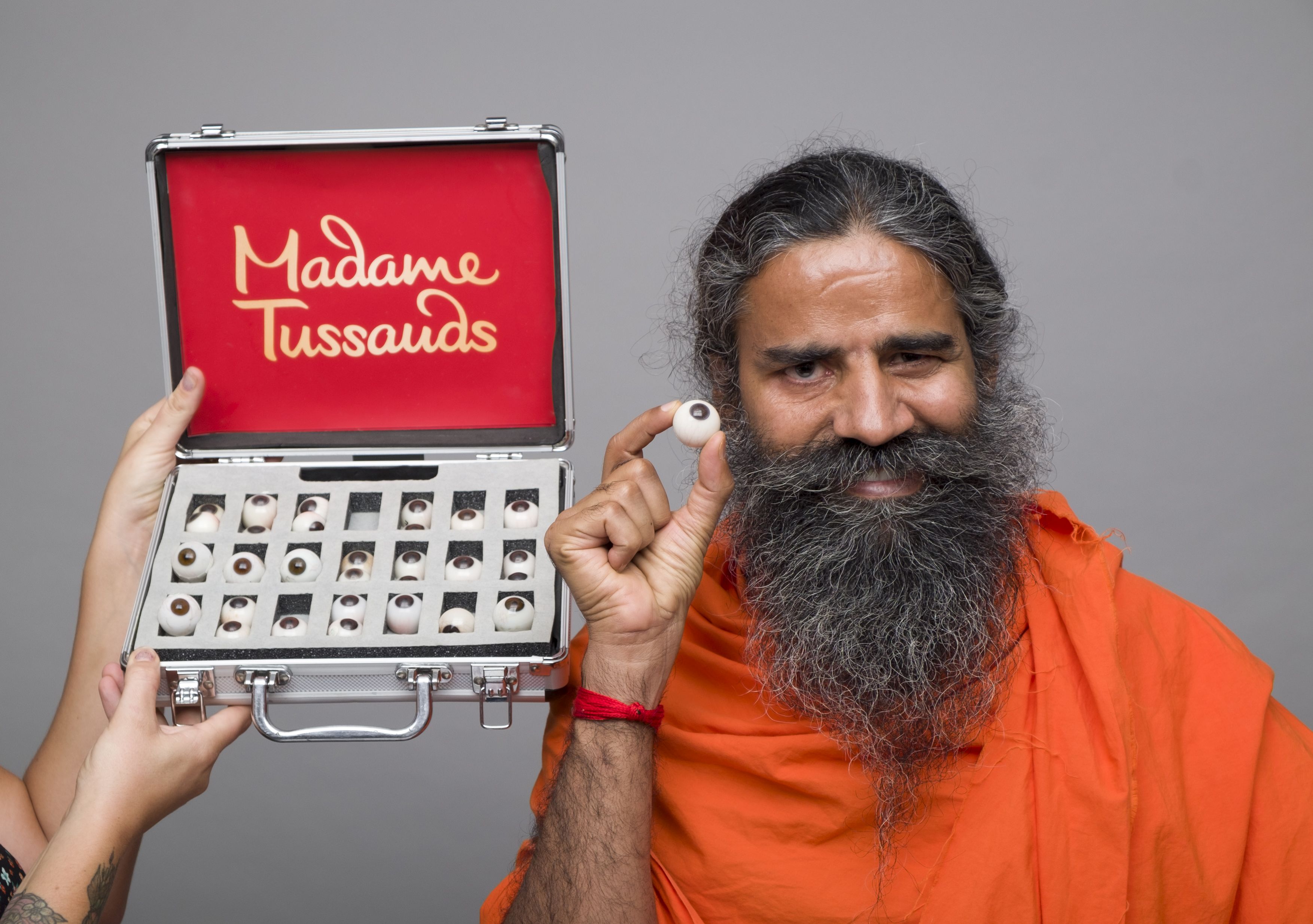 As a co-founder of the Patanjali Ayurved Ltd., one of the biggest brands in India, Swami (Baba) Ramdev has played a phenomenal role in establishing Ayurveda in accordance with the latest technology and ancient wisdom. He has been an inspiration to many for advocating healthy living through practicing yoga and without depending on medicines. Besides, he has also been selected for a Padma Vibhushan amongst many others. With significant faith drawn from his followers and customers, Ramdev will remain a motivation for millions in future.
The team of Madame Tussauds expert artists met Baba Ramdev in London for the sitting for his figure, where they took over 200 specific measurements, photographs to create an authentic likeness.
Honoured Baba Ramdev said: "I am extremely pleased to be chosen by Madame Tussauds Delhi. The team is supremely talented; they were dedicated throughout the sitting experience. They have motivated me to keep inspiring and delivering the best to my followers. I am very much looking forward to seeing the finished figure."
Anshul Jain, General Manager, and Director, Merlin Entertainments India Pvt. Ltd. said, "We are excited to announce Baba Ramdev's figure. He has immensely contributed to the society by promoting yoga, introducing the culture of Ayurveda and developing enthusiasm among all for a healthy living. It will be thrilling to watch his fans pose and interact around his incredible figure at the attraction." 
Madame Tussauds Delhi is world's most famous wax attraction that opened in the outer circle of Connaught Place, New Delhi. With a grand launch in December, the attraction opened its door for families to walk the red carpet and interact with their favourite celebrities and icons. Madame Tussauds is an ideal destination for kids and adults who can enjoy by posing along the iconic figures during the ongoing summer vacation. The attraction has announced a special offer of 50 % off on tickets, which can be booked at https://www.madametussauds.com/delhi/en.
Madame Tussauds has attractions in London, Hollywood, Las Vegas, New York, Orlando, San Francisco, Washington D.C., Amsterdam, Berlin, Vienna, Bangkok, Beijing, Hong Kong, Tokyo, Shanghai, Singapore, Wuhan, Blackpool UK, Sydney, Nashville and Delhi, with experiences built around fame and celebrity.
Madame Tussauds has been making wax figures for over 250 years. Each masterpiece takes four months, and a team of 20 dedicated artists, to create. Over 500 precise body measurements are referenced, real head hairs are inserted one by one, and countless layers of paints and tints are applied to build up skin tones – all to achieve the kind of astonishing realism that has kept Madame Tussauds world renowned for over two centuries.
Merlin Entertainments plc is a global leader in location based, family entertainment. As Europe's Number 1 and the world's second-largest visitor attraction operator, Merlin now operates over 100 attractions, 13 hotels and 5 holiday villages in 24 countries and across 4 continents. The company aims to deliver memorable experiences to its more than 60 million visitors worldwide, through its iconic global and local brands, and the commitment and passion of its c.27,000 employees (peak season).
One of its most famous brand, Madame Tussauds, is the No 1 wax brand in the world, operating for more than 250 years. 22 wax attractions worldwide and a flagship in London Madame Tussauds houses more than 2000 individual wax figures. Madame Tussauds is unique because of its extraordinary lifelike figures and breath-taking artistry. Each Madame Tussauds offers a local and international experience which is filled with exciting and interactive zones, allowing visitors to experience the glittering world of fame. Guests can walk down the red carpet and strike a pose with their favourite national and international stars.