The second day of Play Write 2018 witnessed intellectual discussions by eminent Sports personalities including Balbir Singh Sr.
The second day of India's Premier Sports Literature Festival, Play Write 2018 kick-started with a discussion on the fate of Indian sports in today's arena by G. Rajaraman, sports communication professional; OP Singh, IPS officer; and Sukhwant Basra, Former National Sports Editor, Hindustan Times.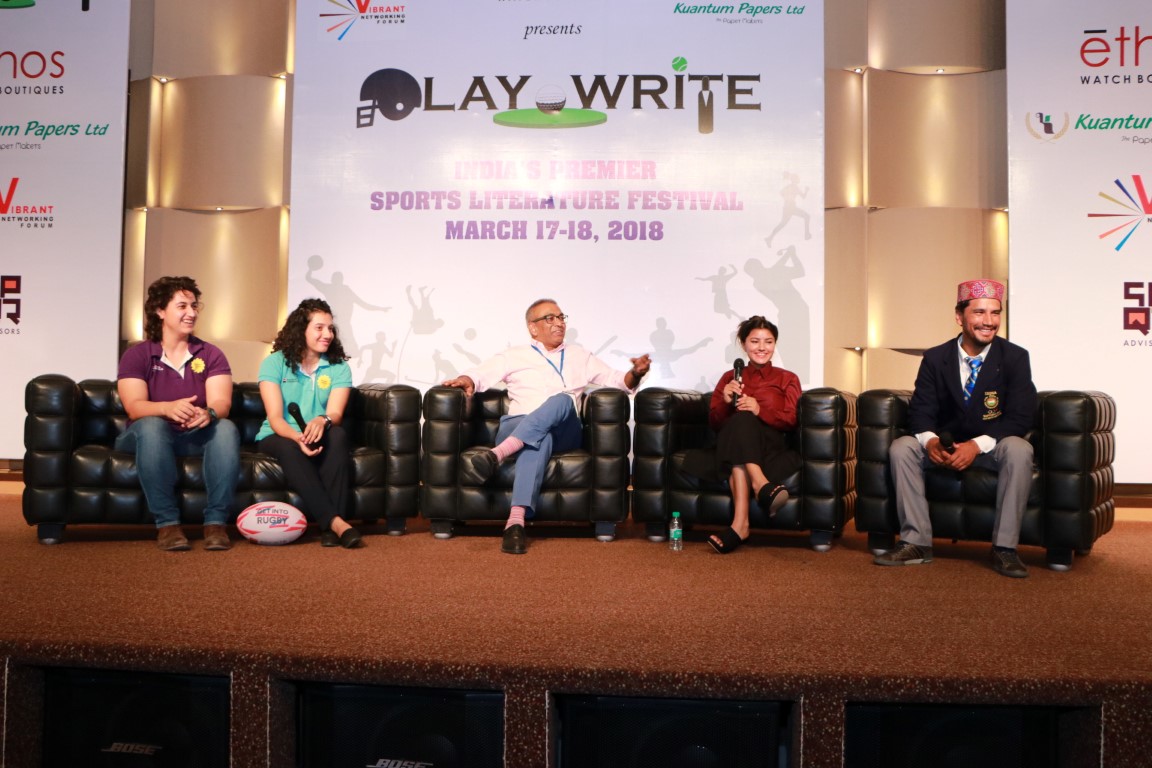 "The most important components of sports are excellence, participation and inclusion. As soon as there is a balance of parity in these three components, we can succeed," opined Singh.
"The issue that we are facing with the sports industry right now is the lack of knowledge and education at the grassroots level. The competition at the grassroots level is the key to sports development in our country," Basra added.
The session further steeped into a deliberate discussion on the national sport of India, hockey with the proficient presence of three-time Olympic gold champion, Balbir Singh Sr. and Sandeep Singh, Indian professional field hockey player and an ex-captain of the Indian national team with Sandeep Nakai.
In an intellectually stimulating session on the hockey, which has evolved over the decades, Balbir Singh Sr and Sandeep Singh talked about their individual experiences of playing on grass and astroturf.
While narrating his gritty comeback story when he was accidentally hit by a bullet, Sandeep Singh reminisced, "The experience felt like a red hot iron rod was put inside my body and I almost felt that my body was no more in my control. Even the ambulance didn't come for the rescue and I was escorted to the hospital by an autorickshaw. It took about eight hours for the operation to start and since it was a spinal cord injury, the doctors told me you might just be able to sit on the wheelchair from now on, let alone ever even dreaming about playing hockey again. The only thing I said to him was to please leave my room as I didn't want any negativity and immediately called my elder brother to get my hockey stick for me."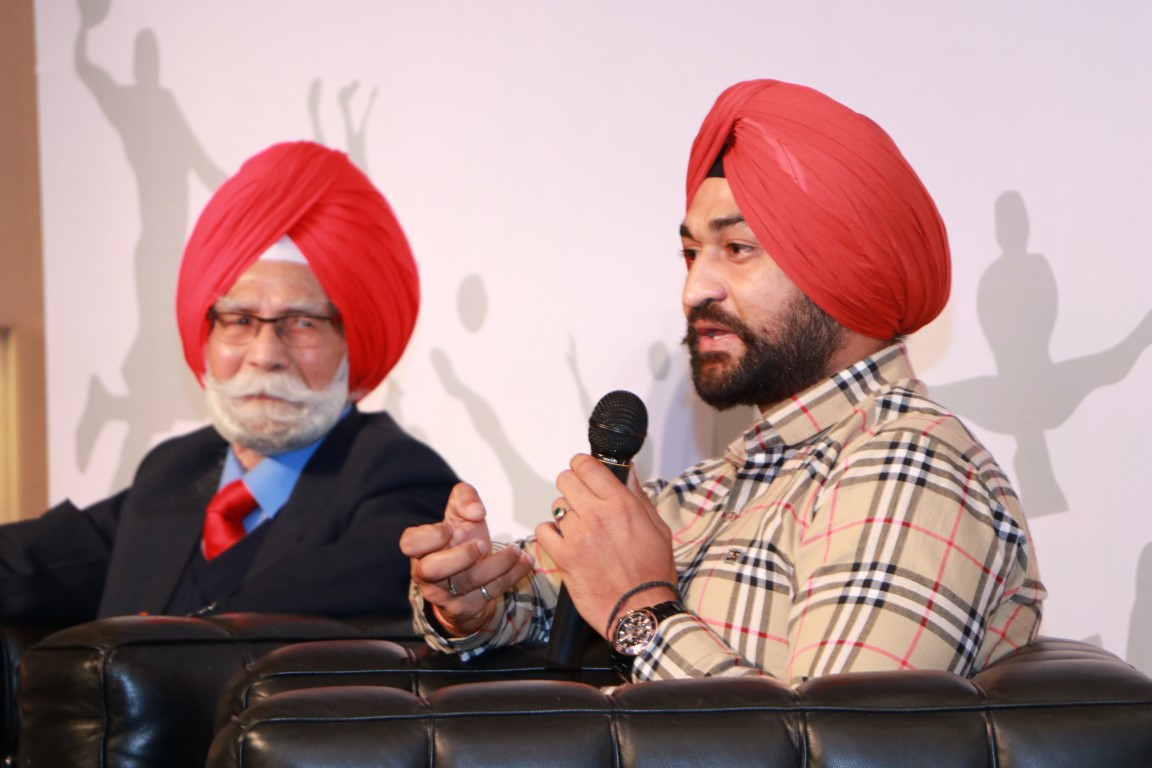 Sandeep Singh who was the first Indian player to be picked by Netherland Hockey Club for his famous drag flick, spent one year on the wheel chair and made a gritty comeback, not only having recovered from that injury, but also reestablishing himself in the team.
The session conducted by senior sports journalist, Sandeep Nakai, also witnessed Balbir Singh Sr. humbly sharing memories from the past and how he never thought 'he scored goals', it's actually 'his team scored goals and won'. "I was a central forward player. It was my duty to score goals. I was just fulfilling my responsibility with all my heart," he said.
The event also witnessed sessions on Skiing and Rugby with brother-sister duo Himanshu & Aanchal Thakur and Rugby Captain, Neha Pardeshi and Vahbiz Bharucha.
21-year-old Aanchal, who recently clinched bronze in the coveted Alpine Ejder 3200 Cup organised by FIS in Turkey, shared, "Winning the medal has been a turning point in my life.  I am sure this would really inspire people to take up this sport seriously," said Aanchal, who is the first Indian skier ever to claim a medal in an international skiing event.
Neha Pardeshi highlighted how the number of Rugby players is growing in India. "It has been nine years since we started playing rugby. Rugby now has a huge number of people taking interest in it, including women," said Neha.