-Two times IPL champions Kolkata Knight Riders (KKR) unveil Sansui's new premium television series –
Launches 10 new models in the Curve 4K Ultra HD, UHD and Smart Connect series
Aims to capture 10% market share this year
Targets TV sales of 10Lakh units of FPD this year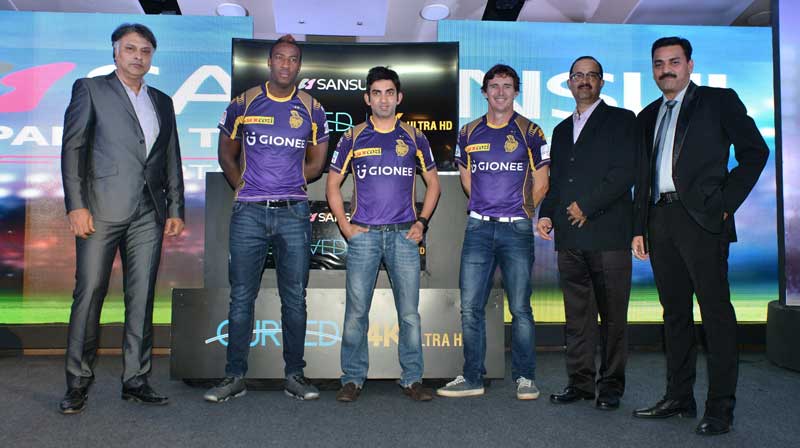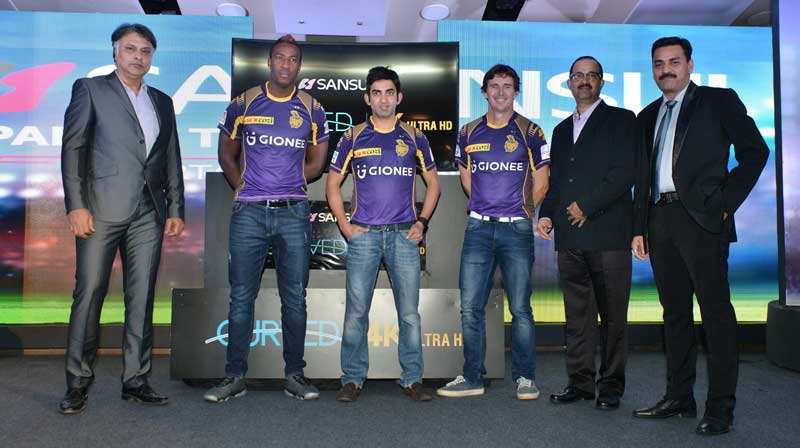 NewZNew (Chandigarh) : Celebrating the third year of association with two time IPL champions, Kolkata Knight Riders, Sansui, the leading Japanese consumer electronics brand in India, today launched its all new TV series including the Sansui Curve 4K Ultra HD LED with Golden Bezel. The all new golden bezel series celebrates the brand's successful partnership with team KKR and its commitment towards the Indian market. On the occasion, the brand also introduced and showcased its other premium offerings such as 4K Ultra HD LED, Smart Connect TV and Full HD TV. These new ranges were unveiled by Gautam Gambhir, Morne Morkel, Yusuf Pathan, Robin Uthappa, Brad Hogg & Andre Russell.
Launched during the IPL season, the new TV series by Sansui aims to offer the best viewing experience to millions of cricket fans in the country. With picture perfect quality and vivid colors, a stadium like excitement of the match is guaranteed at home with Sansui LEDs.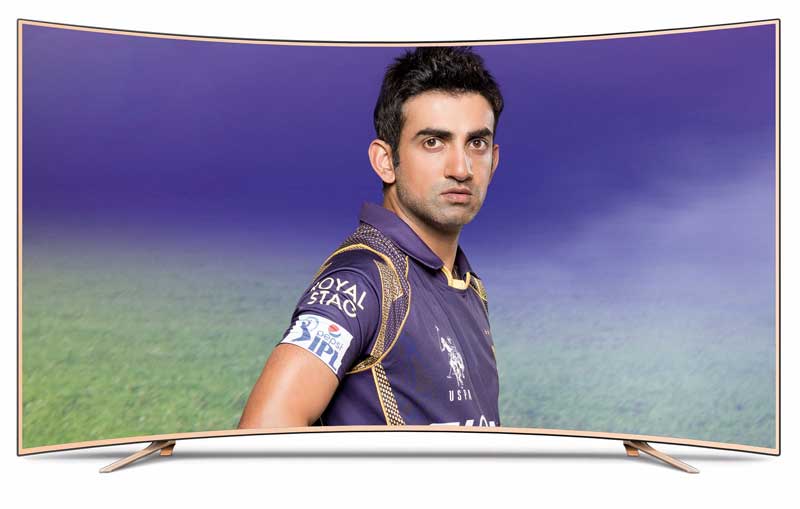 Speaking at the launch, Mr. Amitabh Tiwari, COO, Sansui stated, "We are delighted to announce the addition of 10 new power packed TVs to our dynamic portfolio. We understand that today's consumer is intelligent and tech-savvy and thus looks for smart yet premium products. Underlying this, the new ranges are designed to offer the best to the customers and stimulate their senses. With this we envisage to achieve market share of 10%."
The new Sansui Curve 4K Ultra HD TV provides wider viewing angles owing to its curved shape ensuring a brilliant experience from every angle. With 3D effects integrated along with 4K technology, the images look deeper and appear lively. The TV has an in-built Wi-Fi which makes internet browsing possible. The distinct golden bezel adds to the TVs elegance making it the ultimate masterpiece in one's room.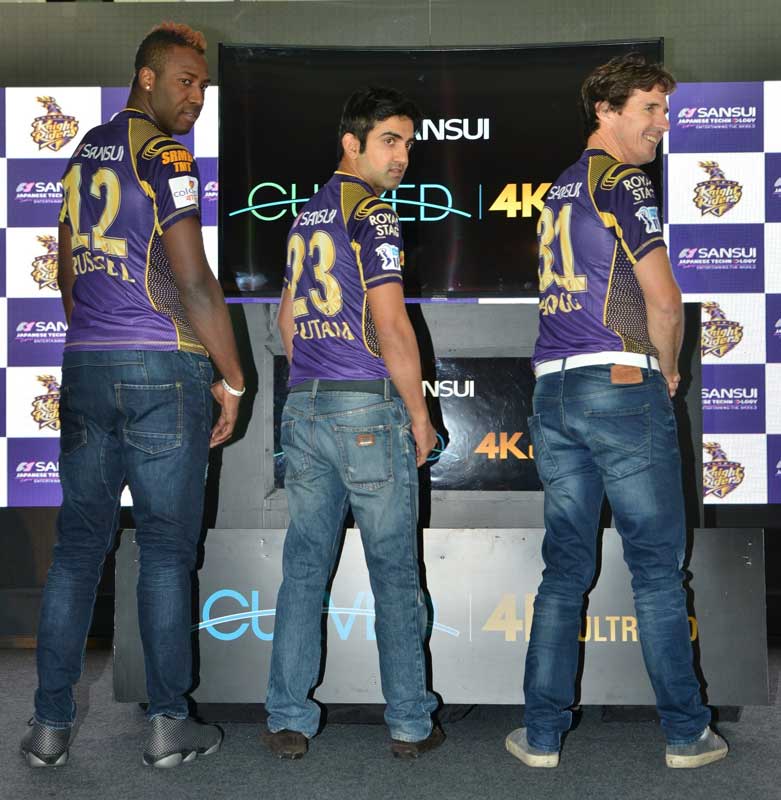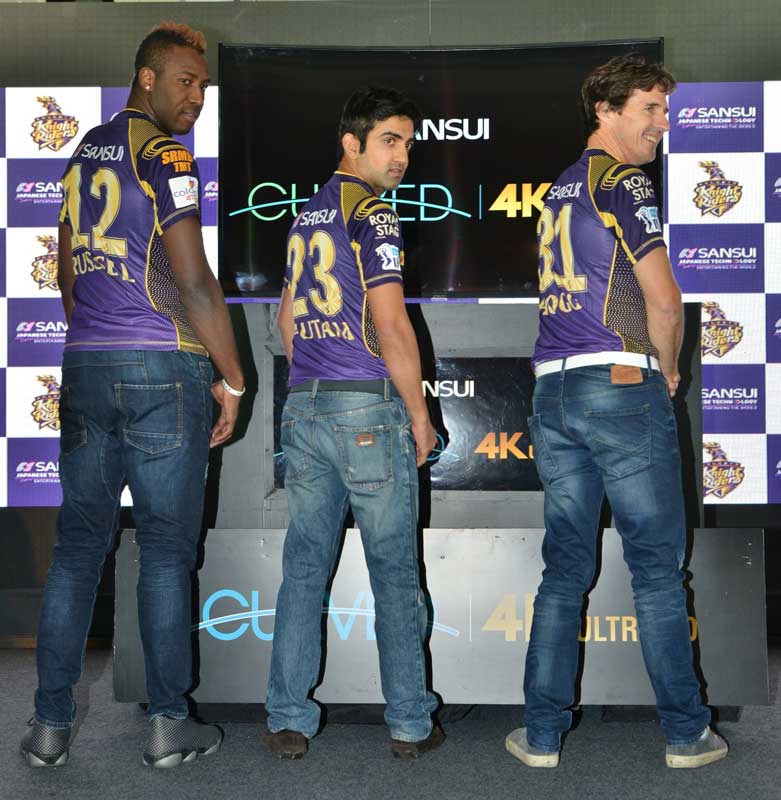 Speaking on Sansui's association with team KKR, Tiwari further added, "Team KKR and Sansui are both committed to entertaining the audience. Over the years, the players have delighted us with their sheer technique at the games, just like the Japanese Technology has delighted Sansui's customers over the years. We aim to strengthen this partnership and hope that the relationship continues to evolve."
Venky Mysore, CEO & MD of KKR said, "KKR and Sansui both strive to give their viewers the most amazing experience, which makes the association a perfect blend. The new LED series unveiled by the brand looks promising and we hope that the TVs will add to the IPL excitement for the customers. KKR and Sansui partnership has been working well for us and we look forward to continue our successful relationship with the brand."
The brand is planning to launch an exhaustive 360 degree marketing plan to promote this new series to effectively reach out to the target audience and establishing the brand.
Key Business Facts include:
Sansui Aims for 10% market share this year
Price range (MRP): Sansui Curve 4K LED TV with Golden Bezel (165 cm) is priced at Rs. 2,70,000/-