Nirankari Mission, by providing God-knowledge, is not only freeing humanity of unnecessary ritualism, but also of the cycle of life and death, said Additional Sanyojak Shri Tarsem Lal Ji, here today on the Mukti Parv Samagam organised at Sant Nirankari Satsang Bhawan, Sector 30-A. He further stated that the prime purpose of the human life is to attain God-knowledge besides living a societal life, and fulfilling all responsibilities as a citizen and a family person. Thousands of devotees from the tri-city region took part in the Samagam.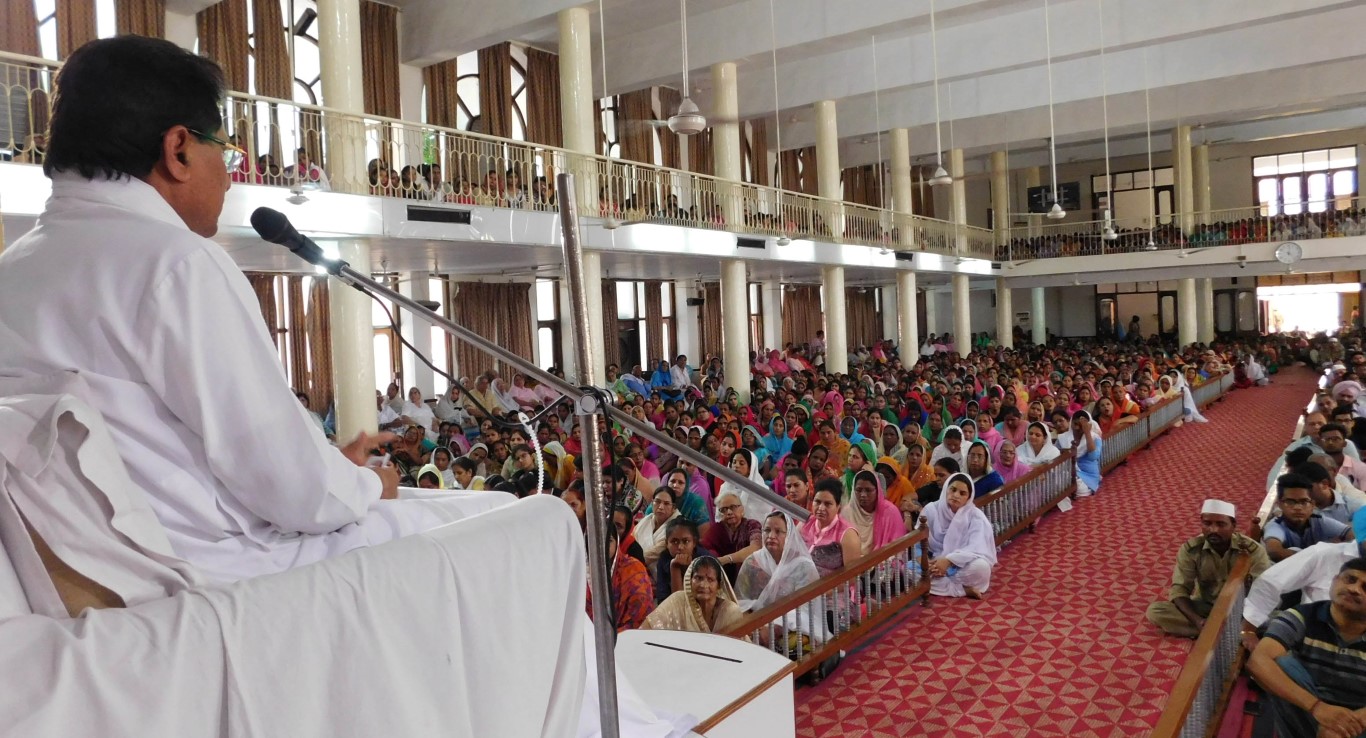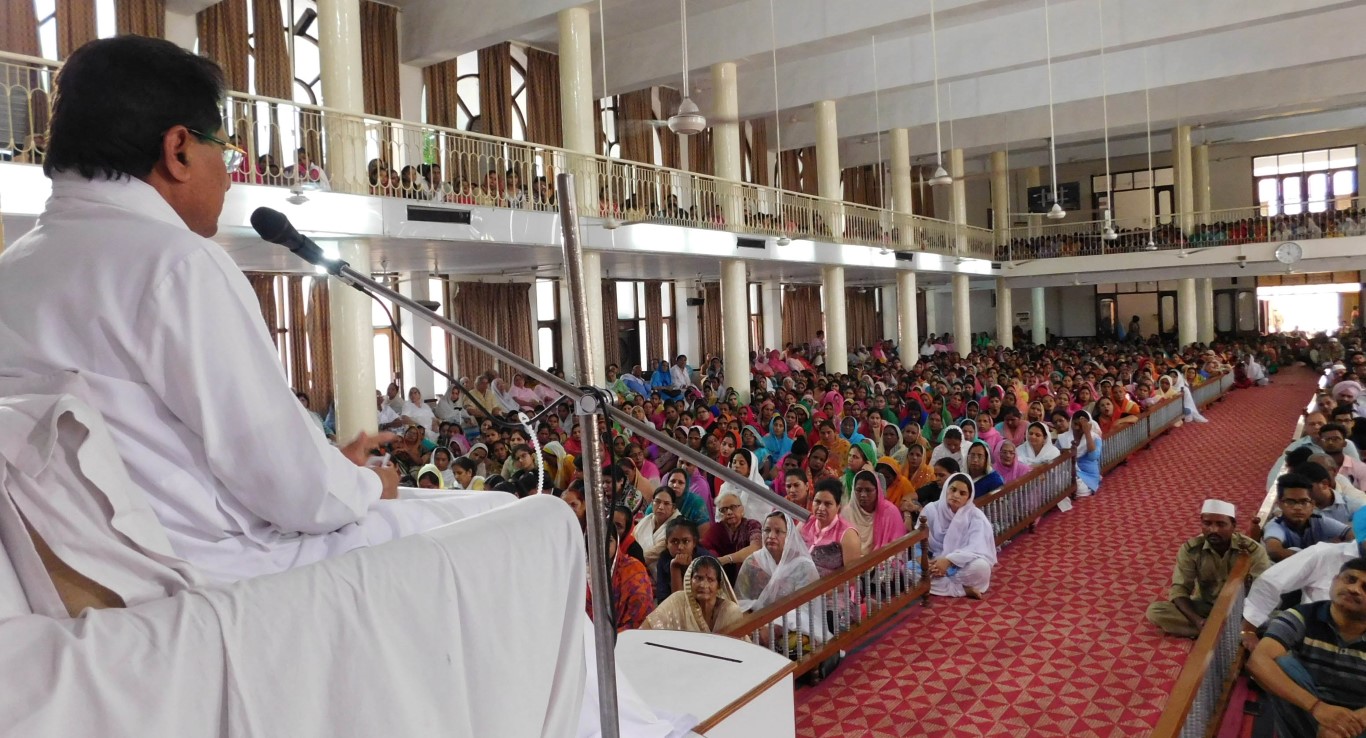 Shri Lal Ji said that where 15th August is celebrated every year as Independence Day all over the nation, Nirankari Mission celebrates this day as attainment of happiness after obtaining freedom from the soul and merging it with the Oversoul. This is because the Mission believes that if political freedom is essential for societal and financial freedom, freedom of the soul is needed for peace of mind and eternal happiness. On one hand, the nation pays tribute to the freedom fighters who sacrificed their lives, and on the other hand the Mission commemorates the lives of the saints who sacrificed their lives in bringing the light of God-knowledge to humanity.
Shri Lal Ji, mentioning the benevolent lives of Shehanshah Baba Avtar Singh Ji, His wife Jagatmata Budhwanti Ji, Nirankari Baba Gurbachan Singh Ji, Nirankari Rajmata Kulwant Kaur Ji and Baba Hardev Singh Ji, said that, on the occasion of Mukti Parv, we pay our tributes to the great personalities and saints, and take learning from their lives. The prayer that every devotee today has is that he or she should be able to adhere to the preaching of Satguru Mata Savinder Hardev Ji Maharaj, and under the guidance of Her Holiness, spread the voice of the Mission to the entire mankind, in order to spread the light of the Oversoul.
Devotees gathered for the congregation expressed their thoughts on this occasion too. Also present on the Mukti Parv Samagam was Sanyojak Shri Mohinder Singh Ji.