Sany India launches 16 new products  : Sany India, a leading manufacturer of construction equipment, heavy machinery and renewable energy solutions unveiled today over 16 new products.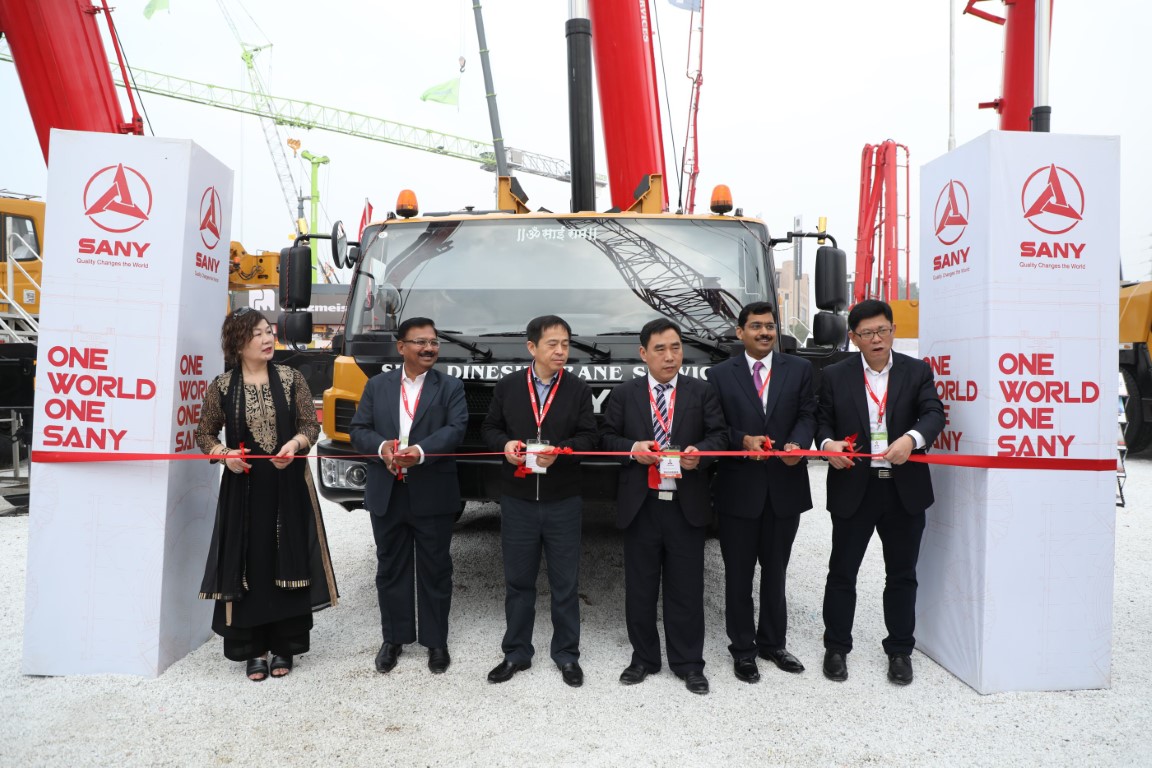 The new product line includes technologically advanced excavators, batching plant, concrete machinery, truck cranes, road equipment etc. All the products are designed to stay true to the company's vision of quality changes the world.
Mr. Deepak Garg, Chief Executive Officer for Sany Group, India and South Asia said , "We are delighted and proud to have launched our new products. With features like technologically advanced design, fuel efficiency, superior performance, high reliability and digitalization; Sany's products have emerged as the game changer in the industry.
I am confident that our company will soon be among the top 3 players in the industry, thanks to our ultramodern and global quality product range, strong dealer network and a state-of-the-art manufacturing facility. With significant investment in sectors like infrastructure, railways, roads, irrigation, energy, ports, we plan to further enhance our product line in India."
"India is one of the core markets for Sany Group and our growth trajectory here has been quite impressive, to say the least. Our Pune facility has a manufacturing capacity of 5000 units of excavators and 3000 units of concrete machinery and cranes. The effort is to continuously upgrade and expand our manufacturing capacity to meet the burgeoning demands of the customers. With best in class equipment, great infrastructure, strong manpower, and dealership network, Sany India has become a key player in infrastructure equipment industry" he added
sany india news, sany excavator price in india, sany india ceo, sany excavator dealers in india, sany company jobs, sany logo, sany ahmedabad, sany dealers