Those who have stability in their hearts, words and actions are the ones who attain all happiness rather than those who act clever and dupe others in order to gather wealth and riches, said Mahilla Pracharak Smt. Bhagwan Devi Nandvani Ji, while addressing thousands of devotees during the Sanyojak level Mahilla Nirankari Sant Samagam organised at Sant Nirankari Satsang Bhawan, Sector 30-A, here today.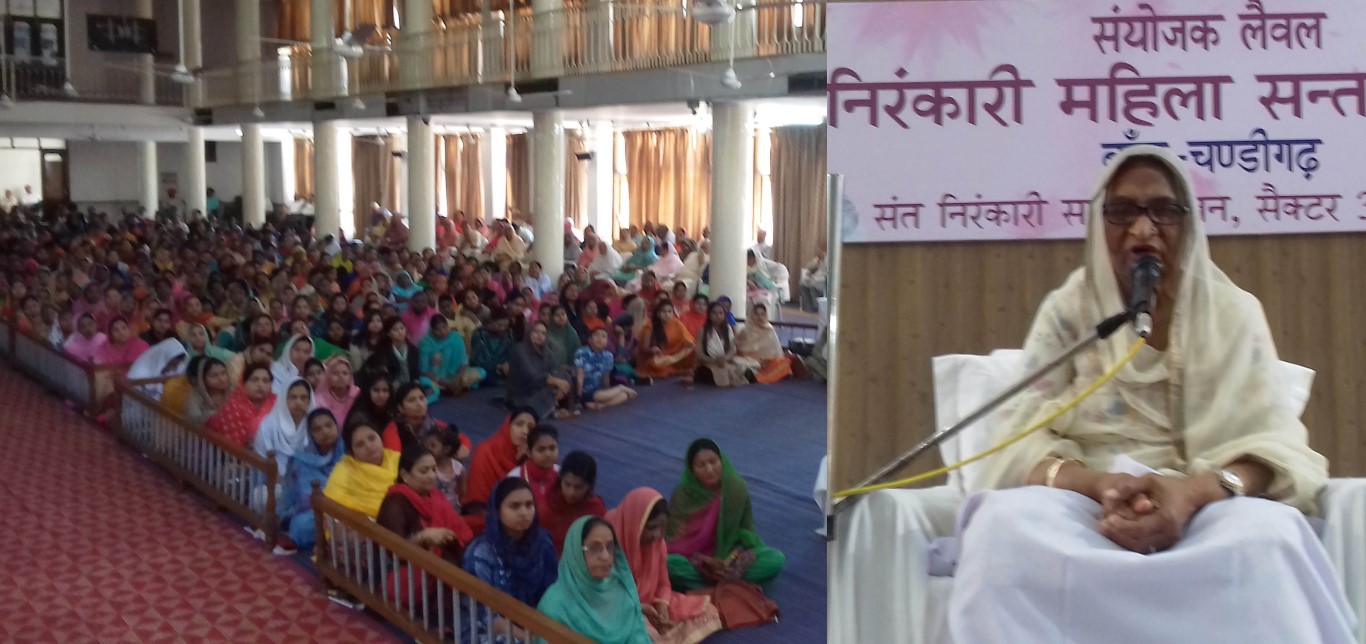 On addressing how to be stable and united in one's thoughts and actions, Smt. Nandvani Ji stated that it is easier said than done, and only those who have surrendered their selves to Satguru Mata Savinder Hardev Ji Maharaj and attained God-knowledge can walk on this tenet or path successfully. This also brings them face to face with the fear that their actions are being noted by the Oversoul, even if nobody else is watching them. The one with this fear in oneself is able to have stability in heart, words and actions and is able to live successfully and happily.
 Several female devotees participated in the Samagam and quoted examples from the lives of saints to explain that till one surrenders oneself to the Satguru, one's life is full of sorrows, which leads to despair. But after attaining God-knowledge, a devotee who is devoted to Sewa-Simran-Satsang will always live a happy life.
There was a quiz on the lives of saints Shri Kotumal Ji and Shri Jugal Kishore Ji, in the samagam. Present on the occasion was Sanyojak Chandigarh branch, Shri Navneet Pathak Ji.