'Ammy Virk' and 'Monica gill's' upcoming film is going to hit the theatres on 8th December
When we hear name 'Ammy Virk' the first thought comes to our mind is a man who redefined success in his own style. Initiating his career with a single track to the most promising debut actor of the year this 'young superstar' of Pollywood came a long way. Continuing his successful streak with movies like 'Nikka Zaildar' series, 'Bambukaat', 'Angrez', 'Ardaas' 'Ammy Virk' is going to add another feather to his crown with comedy caper 'Sat Shri Akaal England' opposite gorgeous 'Monica Gill'.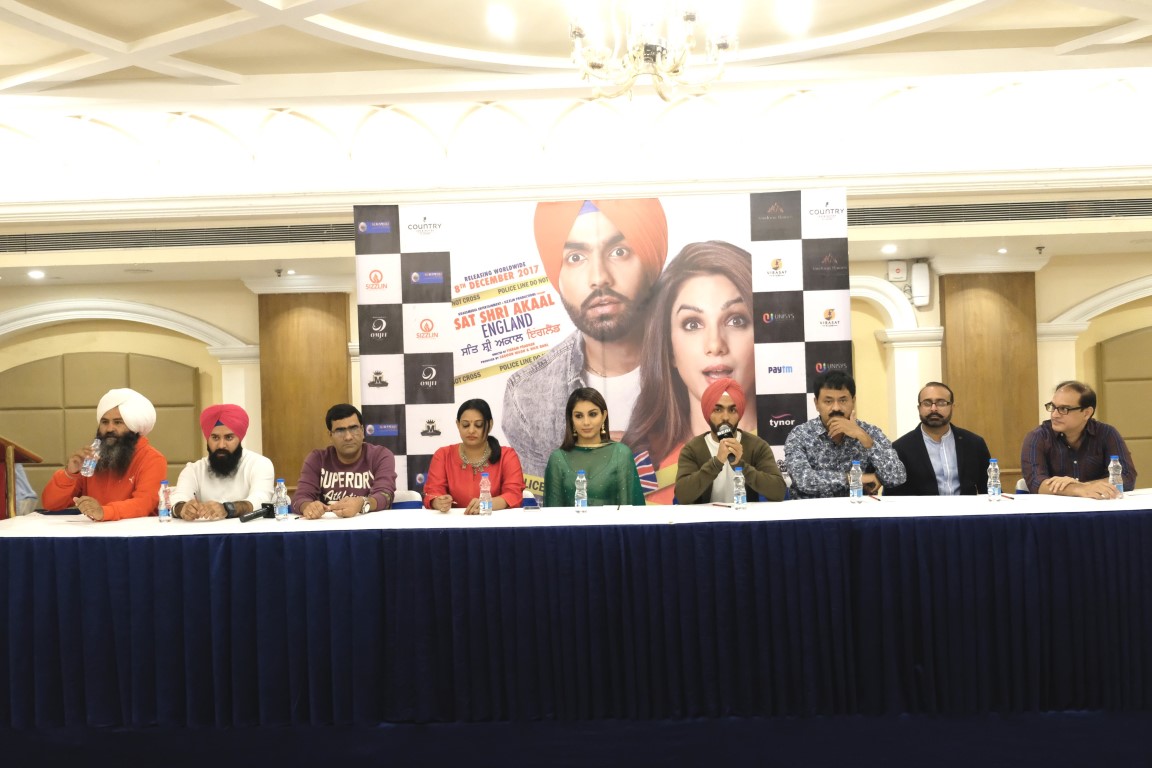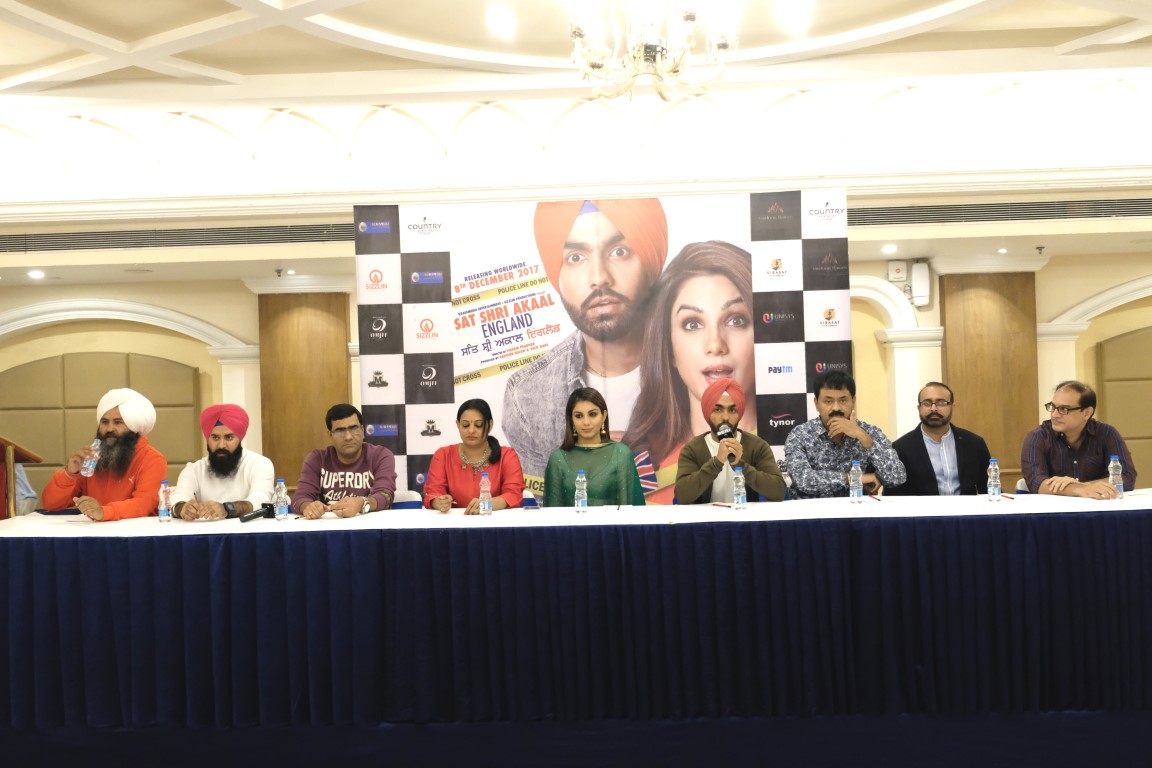 Basically, the movie is all about a man who wants to go England and how he fulfills his dream and the struggles he has to face during this journey is the crux of the story. Apart from 'Ammy Virk'and 'Monica Gill', 'Sardar Sohi' and 'Karamjeet Anmol' are also there to showcase their talent. The movie's direction, screenplay, story are done by 'Vikram Pradhan'. This movie is produced under the 'Aegis of Kuausmedia Entertainment', 'Sizzling Productions' in collaboration with 'Mahi Productions' and Executive Producer 'Sridevi Shetty Wagh'.The melodious music is composed by very talented 'Jatinder Shah' who also gave his inputs in the background score. Music is released by 'Saga Music'
The songs are penned down by 'Vinder Nathu Majra', 'Maninder Kailey', 'Harman' and 'Happy Raikoti'. 'Karamjeet Anmol', 'Ammy Virk', 'Nooran Sisters', 'Gurlez Akhtar', 'Gurshabad' lend their voices to the songs.
Asked about the experience 'Ammy Virk' stated, "Although I have already worked with comedy projects but the USP of 'Sat Shri Akaal England' is that in this all jokes and punches come so naturally that we didn't have to put any additional effort. I am sure audience will also feel the same and immediately connects to the characters."
'Monica Gill'said, "I always take new role as a challenge. I am really thankful to "Vikram Sir" for choosing me. We all worked very hard and I hope people will see it and love it."
Director of the film 'Vikram Pradhan' is quite excited about his Pollywood inning. He said," filmmaking is all about team effort. And working with the whole team is an amazing experience especially with 'Ammy Ji'."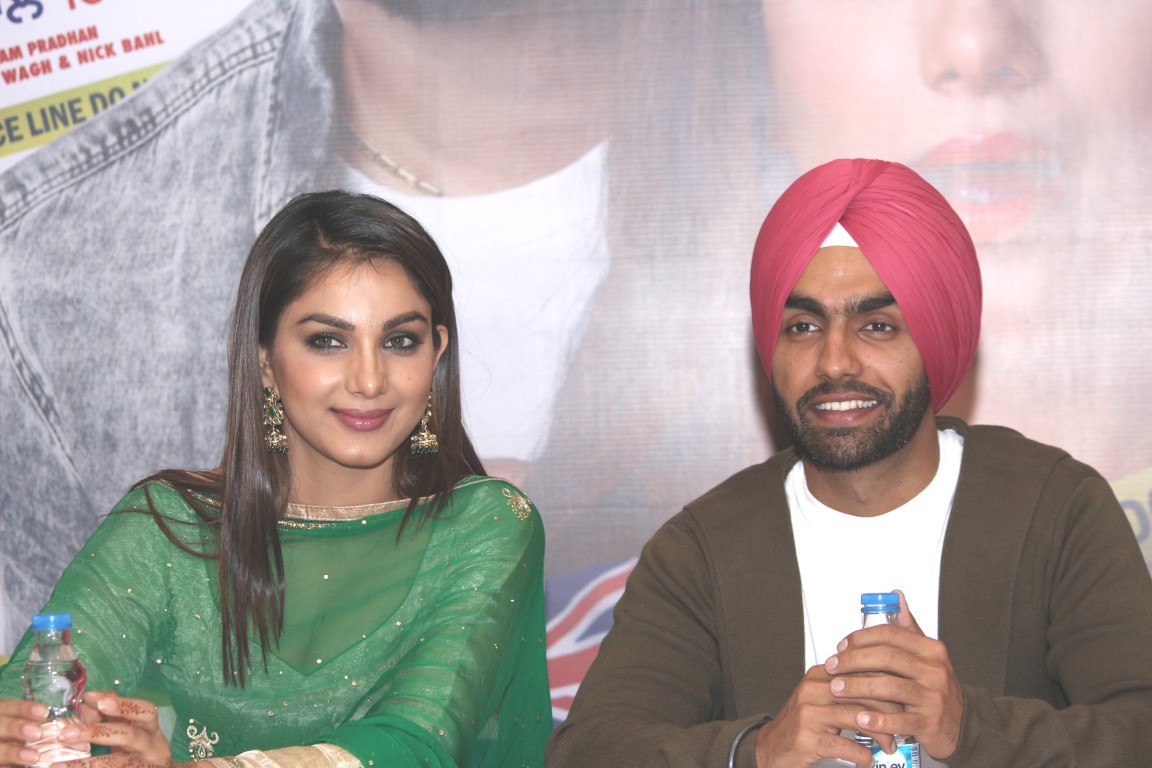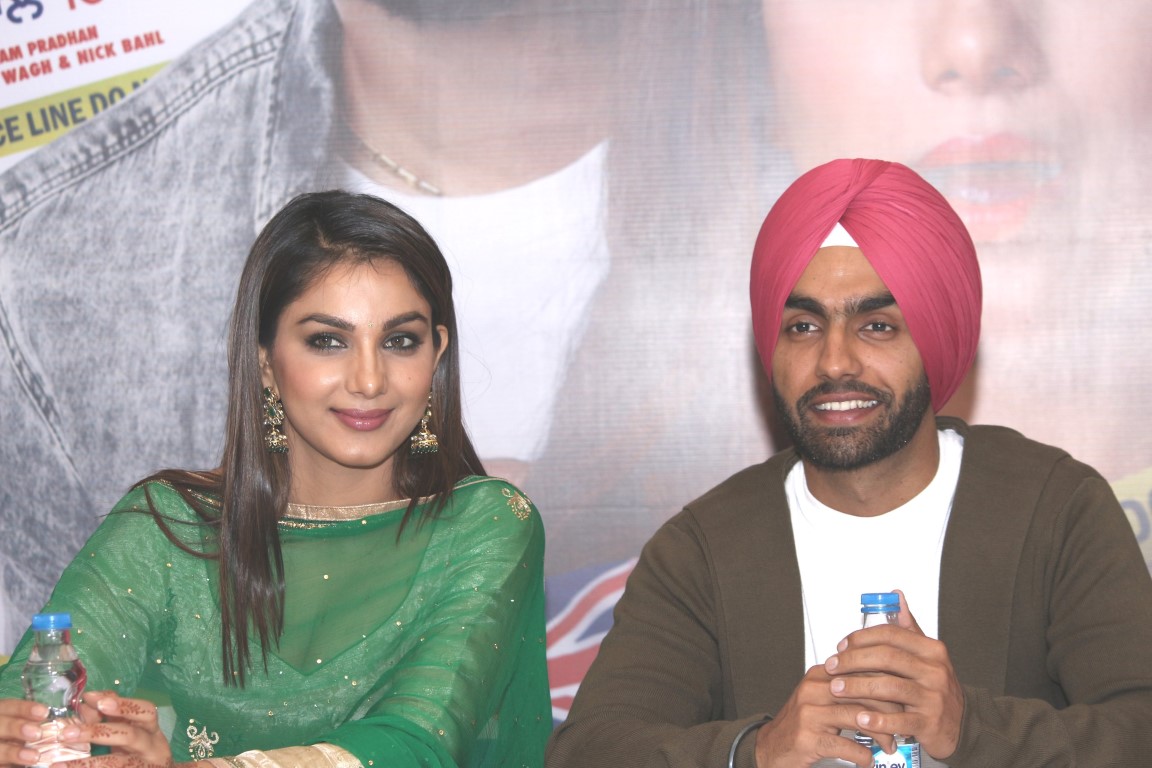 'Sagoon Wagh' the producer of the film who earlier handled various projects in Bollywood with 'Amitabh Bachchan', 'Sanjay Dutt' and produced films like 'Jodi no. 1', 'Kurukshetra', and 'Virrudh' etc. On this occasion he said,"I always wanted to do different projects in Pollywood and I am sure people will love the chemistry between 'Ammy Virk'and 'Monica Gill'. This movie will definitely give a new meaning to comedy in Punjab.
The worldwide movie is distributed by 'Munish Sahni's' company 'Omjee Group'. The movie will hit the theatres on 8th of December.