Satinder Satti inaugurated "Rang Punjab De" to bring the young generation closer to Punjab's culture and heritage on FM: It is said that nation that forgets its history and culture ceases to exist. Punjab has a proud history and is one of the richest heritages in the world.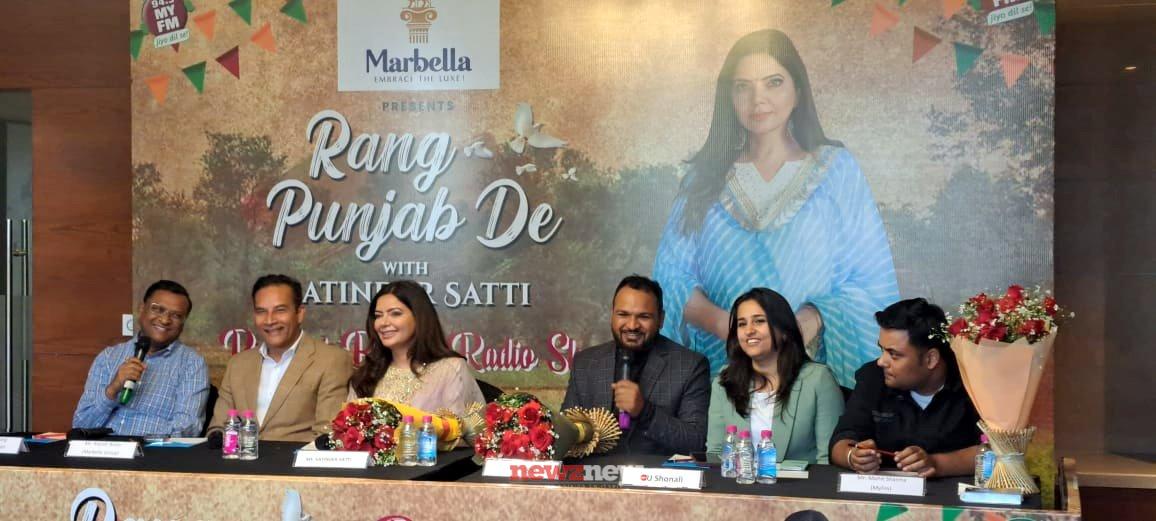 It is our moral responsibility to make the younger generation aware of their rich heritage. It was said by Punjab's famous figure Satinder Satti while talking to the media. World famous anchor, actress, poet, singer and former chairperson of Punjab Arts Council Satinder Satti is going to start a series related to 'Rang Punjab de' with My FM & Marbella group.  It was inaugurated at Hotel Best Western Plus in Mohali.
Satinder Satti said that the legacy of Punjab is of course a long history that cannot be described in a limited period of time. But still, they have tried to introduce Punjabi culture and heritage in the available time to the young generation to bring them closer. Sati said that it has twelve episodes, each episode will be shared with the audience through a different color of heritage.
The prominent topics would be Baba Bulle Shah, ancient musical instruments, stories of precious heritage, immortal love stories, Partition of Punjab, Shaheed Bhagat Singh and other freedom fighters, various dialects of Punjab, sports of Punjab, Pollywood, cultural dances of Punjab, Punjab's heirs and NRI culture etc.
Satinder Satti while motivating the young generation said that the youth should not forget their culture and heritage on the pretext of being modern. It is good to understand and feel another culture, But forgetting your own culture will raise a question about your own existence.
Therefore it is important to stay connected with the roots along with modernity. Since FM is very popular among the youth generation, with this initiative by MyFM, a large number of youth will feel proud to be aware of their heritage.