Reekrit Serai, Dean, Satluj Group of Schools has been awarded as 'WOW Edupreneur' at Global Teacher Awards 2018. Satluj Public School won a record-breaking 6 Awards at an event attended by over 500+ educators at New Delhi. Over a 1000+ schools competed for various awards at the Global Teacher Awards at New Delhi.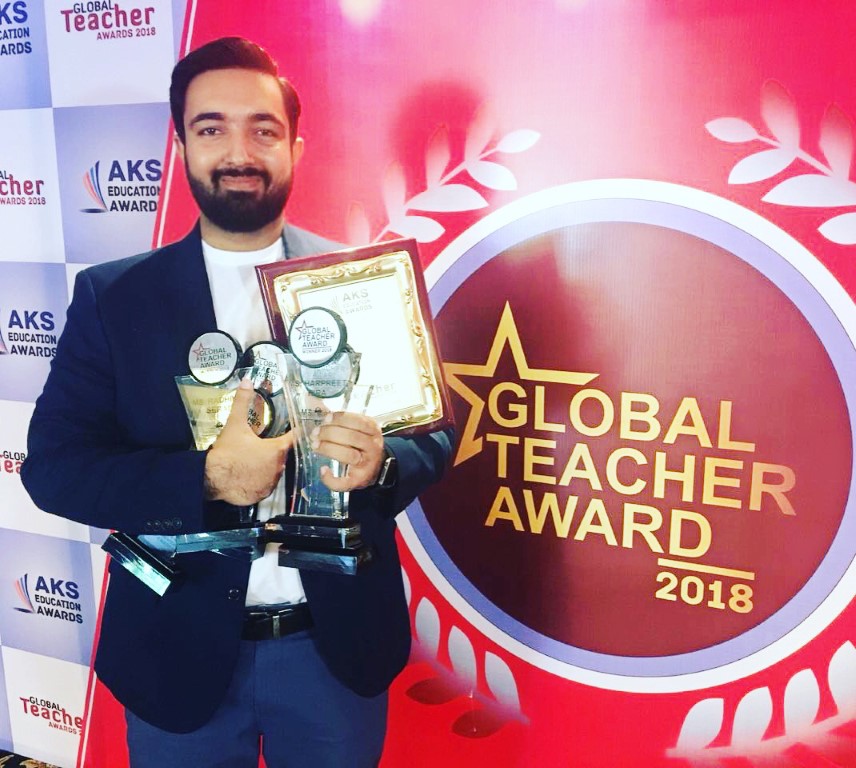 The award was bestowed upon Serai for his exemplary contributions towards education nationally and for promoting innovative education pedagogies in the country.
Also Read : Lakshita launches its First Exclusive Store in Panchkula
Reekrit while commenting on his achievement said, "It was indeed a privilege to be honoured as 'Wow Edupreneur' of the year 2018 at a gathering of over 500 educators.
I am humbled to receive this award and dedicate it to my mentors, my parents who motivate me to work harder, my better half, Radhika Panickar Serai, and daughter, Reemyra, who push me to achieve new heights and above all, my wonderful team who tirelessly works to grow Satluj and gives us an opportunity to shine. I would also like to complement all Satlujians without whom we wouldn't be here."