Satluj Rock Show brings alive the spirit of music : Soaring Eagles, rock band from St. Johns High School, Chandigarh bagged the first prize at Galactica, 18th annual Satluj rock show held here at Satluj Public School in Sector 4.

Senior wing of the Satluj Public School, Sector 4, Panchkula organised the rock concert in which eight rock bands from tricity participated in the event.
The participating schools were St. John's High School, Chandigarh; Satluj Public School, Panchkula; Smart Wonder School, Mohali, Hansraj Public School, Panchkula; Kundan International School, Chandigarh; Moti Ram Arya School, Chandigarh; RIMT School, Chandigarh and Shemrock Senior Secondary School, Mohali.
First Runners-Up Band was Dark Radiance from Satluj Public School, Panchkula, while Second Runners-Up Band was The Teenage Core of Shemrock Senior Secondary School, Mohali. In individual categories the winners were Aradhya Sharma, Best Vocalist, Hansraj Public School; Abhyuday Pant, Best Keyboard Player, Satluj Public School; Harshit Singh, St. John's, Best Drummer while Best Guitarist was shared by three students of St. Johns, Ayush, Nishant and Ayushman.
Prizes were awarded in different categories.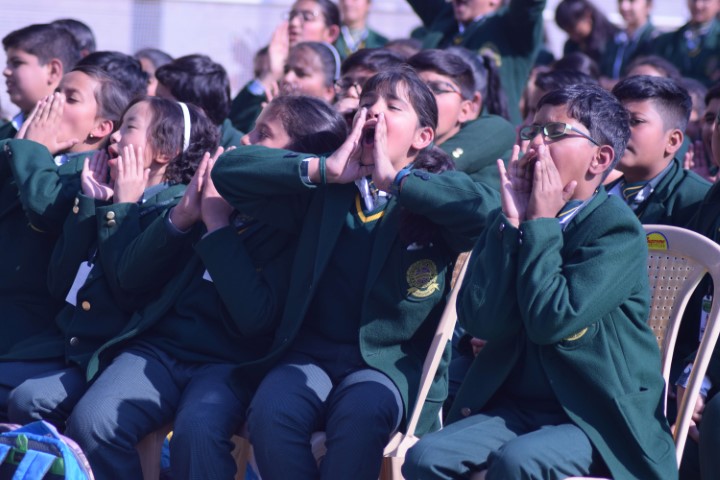 Reekrit Serai, Dean, Satluj Group of Schools, said, "18th Galactica—Satluj Rock Show is a platform to encourage Rock Music and give an opportunity to youngsters to showcase their talent. This is the first school in Panchkula to ever organize a Rock Show."
Special Guests were, RJ Shatabdi from My FM 93.5 Red FM; Rohit and Rahul from the popular Swastik Band; Meghna Malhotra, Mrs India, Face of North, 2018 and Gagan Chahal, Mr Punjab.