Protection of the Himalayas is highly required: Bhikkhu Sanghasena.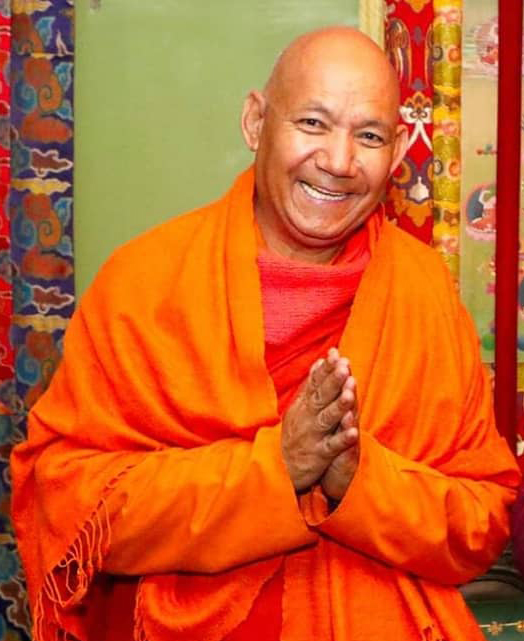 The Chandigarh chapter of Save the Himalayas Foundation (SHF) was formally launched today by Bhikkhu Sanghasena, Founder President, Mahabodhi International Meditation Center (MIMC), Leh. Sanghasena founded SHF in 2016 with the aim of protecting the land, nature, people, culture and values of the Himalayan region.
It focuses on glacier melt due to climate change; developing clean and renewable sources of energy; and promoting responsible, sustainable and eco-friendly tourism. Apart from New Delhi and Leh, the other centers are being planned for Mount Abu, Nepal, Europe, Australia and USA. An international Conference on environment was also held in Leh last year.
Venerable Bhikkhu Sanghasena, Founder, SHF, Ladakh said, "I am happy to announce the SHF Chapter in Chandigarh, the gateway to the Himalayas. It will spread information and gather support for its activities in the Western region of Himalaya. The Himalayas are one of the world's most sensitive hotspots to climate change.
The effects of which are visible in the form of melting glaciers, erratic rainfall, less snowfall, and rising temperatures. Senior journalist Narvijay Yadav and Dr Vandana Shukla are the advisors for this Chapter. I appeal to all to come forward and do their bit in protecting the Himalayan environment."
The Buddhist monk said, "The effect of climate change are visible in the lifestyles and means of livelihood of the local communities. While growth in Himalayan tourism has benefited them by providing jobs in the tourism and hospitality sector, and connecting them with the rest of the country through roadways, airways, telecommunication, and internet, it has cost them heavily in terms of overuse of natural resources, pollution through traffic emissions, littering, sewage, and noise, and adverse socio-economic developments."
It was informed that one of the upcoming events of this summer is a historic Padh Yatra from Dharamshala to Leh, in which over 200 monks and nuns from Thailand will participate to spread the message of world peace and raising awareness about Himalayan values. It will be followed by a three-day conference on the theme of "World Peace and Preservation of Buddhist Cultural Heritage of the Himalayas". Another international conference on the theme "Ahimsa, MahaKaruna and Science of Meditation" on 21-23 June.
MIMC, a non-profit NGO based in Leh (Ladakh), is engaged in a variety of humanitarian, spiritual, cultural, social, and environmental projects in the Himalayan region and beyond. Established in 1986 by Sanghasena, the organisation provides high quality education and safe accommodation for underprivileged children, compassionate healthcare for the sick and the needy, empowerment and literacy for women and other socially disadvantaged groups, and a caring home for the aged and destitute.
Prominent among those who attended the programme included, Captain Anand (Doon Public School, Panchkula), Major Deepak Chaudhary, Col Vijay S Jamwal, Ritesh Arya (Hydrologist) and Lokesh Jain (Advocate).