Building on its expertise in green technologies and operational excellence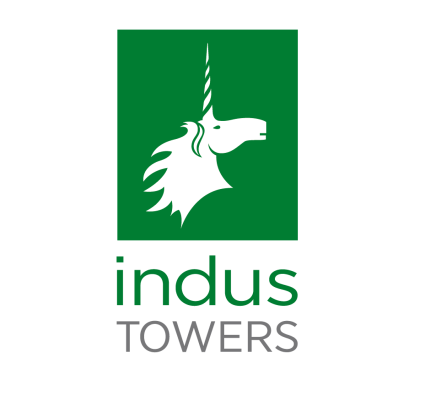 NewZNew (Chandigarh) : Indus Towers, the world's largest telecom tower company, today emphasizedits commitment to providing a robust telephony network in Punjab and Haryana, thus aiding the overall development of the two states.With over 7800+ towers and over 17000+ tenancies in the Circles, Indus offers a near perfect uptime of 99.99% to mobile telephony users, thus providing continuous and uninterrupted connectivity to all users across the state. Indus Towers now enables communication for over 52 millionwireless subscribers in the state.Re-enforcing its vision of 'Putting India First', Indus Towers is also working towards building skilled workforce while providing seamless connectivity in the Circles.The company provides employment to over 680 employees (directly and indirectly) in the circle. Going forward Indus aims to install over 1000 new tower sites in Punjab& Haryana with 50+ sites in Chandigarh, thereby growing its seamless communication network in the Circles.
INDUS TOWERS IN PUNJAB
·   Employs 570+ people in the Circles; 390+ in Punjab and 180+ in Haryana
·   Providing near perfect uptime of 99.99% across7800+ towers and over 17000+ tenancies
·   Growing total number of 'Green Sites' in Punjabto1469 and in Haryana to 705 representing over25% of towers in the circle
Talking about Indus' local activities, Mr. Rajesh V, Circle CEO–Punjab and Haryana, Indus Towers Ltd. said,"Punjab and Haryana has been an important circle for Indus since our venture into the Circles. Indus Towers has always been committed towards developing a robust and efficient telecom infrastructure that contributes towards the growth of both the states' economy. We are rigorously working towards providing seamless connectivity in the Circles empower the local economy. We will continue to invest in creating world class telecom infrastructure in the states and also focus on growing the local talent to ensure development and productivity in the circle.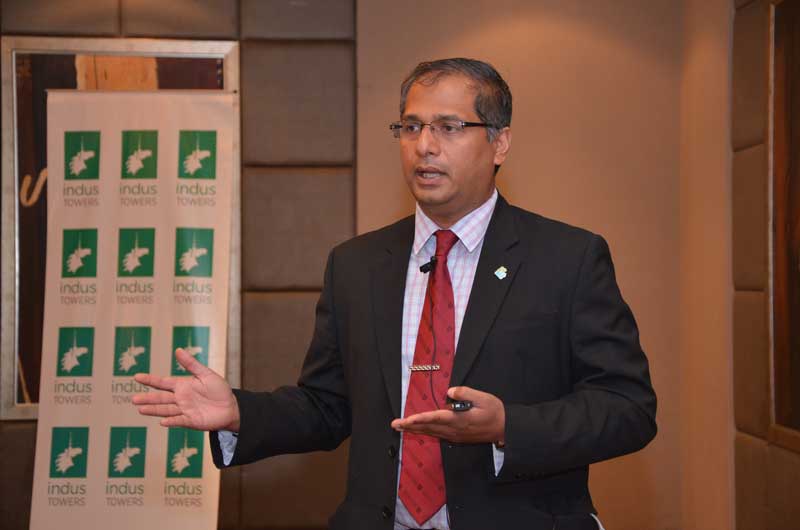 Working on its core values of ExCITE, Indus continues to be responsible and sensitive towards the environment, and the communities it operates in while maintaining highest standards of health and safety, Indus maintainsnearly 2200 'Green Sites' in the Circles. As a part of its efforts, the company has been able to reduce diesel consumption by 13.29 lakh litres – a reduction of around 20% as compared to the last financial year. Going forward, the company plans to eliminate the consumption of diesel and minimize the running of diesel generators from a majority of its sites in Punjab and Haryana circles.
Keeping in line with its commitment towards encouraging Green Telephony, Indus Towers was also honored with the coveted 'Green Mobile Award' at the 20th GSMA Global Mobile World Congress held in Barcelona, Spain. Having being nominated for four consecutive years and winning twice, the award is a recognition of Indus' efforts to substantially reduce diesel and electricity consumption at its tower sites, resulting in low energy costs and CO2 emissions and thus contribute towards making a greener planet.
Indus towers plans to offer its smart city solutions to the governments of Chandigarh, Punjab and Haryana. Since Indus towers is not associated with any single telecom operator, the company believes that it is in the best position to offer a comprehensive and unbiased solution to the smart city initiatives of various state governments. It will also offer to lay intercity fiber network. In line with this, Indus Towers recently won a project to set-up digital network across the New Delhi Municipal Corporation (NDMC) area. The company's innovative tower designs – the street poles – will also have LED lamps that consume lower energy, CCTV cameras for surveillance, Wi-Fi access points to cover the roads and optical fiber network to backhaul telecom traffic.
As a part of its initiatives to grow and sustain the local economy the company continuously aims to improve the skills of all its employees by way of various training programs such as technical training to its 500 + field technicians as well as mandatory 2 to 4 training programs for each employee every year.Reiterating its focus on the community, Indus has tied up with SOS and Punjab & Haryana Circle has adopted 2 families in a village in Rajpura.