Seemaa Singh's Tarot for Beginners book released by astrologer P. Khurrana : A book on "Tarot for Beginners', authored by Ms Seemaa Singh, first female astrologer from Chandigarh, was released today at Chandigarh Press Club by celebrity astrologer and author Mr P. Khurrana, who is also the father of Bollywood actor Ayushmann Khurrana.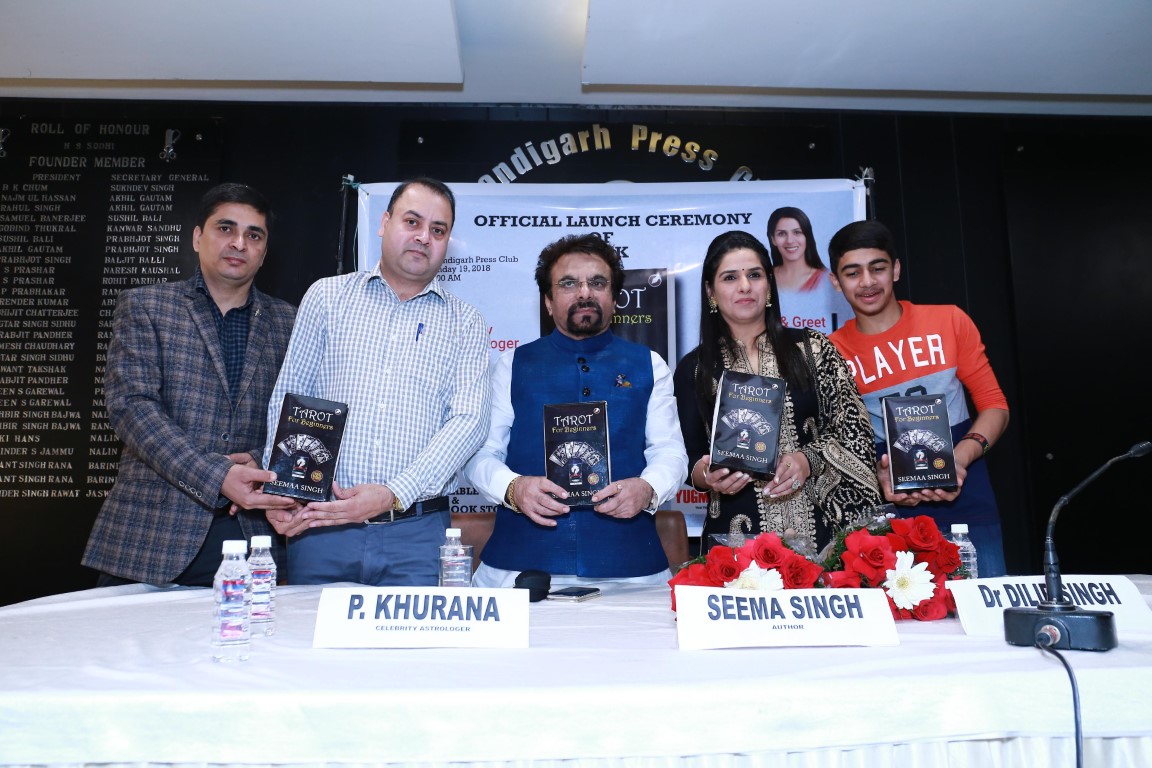 The book carries a set of tarot cards as a free gift. Mr.G.S Aggarwal, Member of Indian council of astrological science & Chairman cum faculty member of ICAS Chandigarh was the special guest.
"The book on Tarot by Seemaa Singh has been rationally used to determine the future of a person in terms of career, studies, marriage and business etc. It is helpful for people who want to learn Tarot Cards Reading as well for advance students also," asserts Mr Dilip Jha, Publisher, Teenage.
Emphasising the role of Tarot Reading in the modern era, Seemaa Singh said, "Tarot reading is like a "Voice of God" and all the predictions depend upon the vision and intellect of the fortune-teller. This is a science which can definitely help people in shaping their destiny."
In the past, Seemaa Singh has made few accurate predictions, like the Victory of Amarinder Singh as Chief Minister, political elevation of Ms Kirron Kher as a MP from Chandigarh, elevation of Ms Smriti Irani as a Minister and her latest predication was about the wedding of actor Ranveer Singh with Deepika.
Seemaa's forthcoming books are "Power of Moon & Sun" and "Power of Rudraksha". She is available for consultation in Chandigarh and Delhi. She has done more than 1000 astro shows on various TV channels including Living India and Zee Hindustan. "The credit for this book goes to my husband Mr Jagdeep Singh as well as to my three beautiful sons, she said.
Seemaa Singh is a gold medalist and studied astrology at Indian Council of Astrological Science and did her post Visharad in 2003.
Mr. P. Khurrana, who is a world renowned astrologer, and has authored 34 books on astrology, numerology and vastu shastra. He has done more than 5000 shows on various channels. He is a consultant to many VIP's and is often consulted for the muhurat of films. Ms Sam Rattan, a fashion model, hosted the event.