newznew (Chandigarh) : With an intention to lead India towards a healthier tomorrow and fight some of the non communicable diseases Famcare India Pvt. Ltd. organised a nutritional seminar in association with Classic Fitness Academy, PROBURST, Anytime Fitness and Trzan.com to aware the trainers for encouraging  the masses about the health benefits of protein in the daily life and how to lead a healthy life.
The Nutrition seminar was attended by G.S Kalkat, chairman farmer's commission and ex-Vice Chancellor PAU, Preetpal Sandhu Strength and Conditioning Expert, Dr. Chirag Sethi, Managing Director- Classic Fitness Academy, Abad Hanif National Commercial Manager- PROBURST, Bikram Kant NSM- Anytime Fitness, Vivek Narayan Sharma, Spokesperson Trzan.com et al.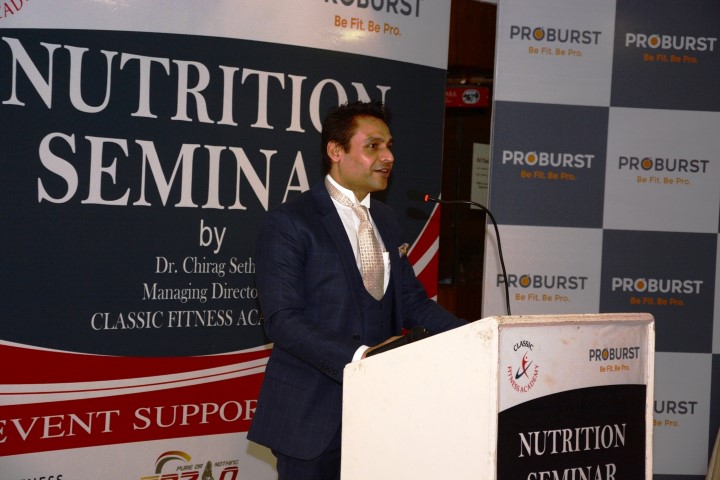 The objective of the event was to spread awareness for fitness and educating people about the apt Nutrition required for a healthy life. The event witnessed presence of fitness enthusiasts from places across the length and breadth of Punjab and Haryana and senior members of Health and Fitness Industry.
The seminar proved a platform to break the myth that protein rich diet is essential only for athletes and sportspersons. It brought to light the fact that every human being requires protein in his diet, a deficiency of which may lead to numerous diseases.
Maintaining the stance on this, Vivek Narayan Sharma, a senior lawyer in Supreme Court of India and Spokesperson for Trzan.com, health and fitness enthusiast said, "Most of the people believe that protein is a staple dietary ingredient for sportspersons and athletes, and that this may not be essential as a part of diet in our meal, which is indeed awful for our health. It is one of the essential parts of a balanced diet required for a healthy body."
Protein intake is vital not just for men who go and work out of homes but also for women who stay at home and do multi tasking.
Sharma added, "An average person requires .80 per cent of protein per kg body weight. Its deficiency reduces, the metabolism and leads to the accumulation of fat that further leads to several ailments including diabetes, blood pressure, obesity and stress."
Focus of the nutrition seminar organised at Chandigarh was to train the fitness trainers and to aware the masses to fight non communicable diseases by going the healthy way.
Dr. Chirag Sethi, MD Classic Fitness academy said, "The major talk point of the awareness event was to talk about good health and nutrition, and how we can incorporate these in the busy lifestyle. Our aim was to reach out to more fitness professionals so that they can motivate and mobilise more masses towards a good diet and follow a healthy lifestyle."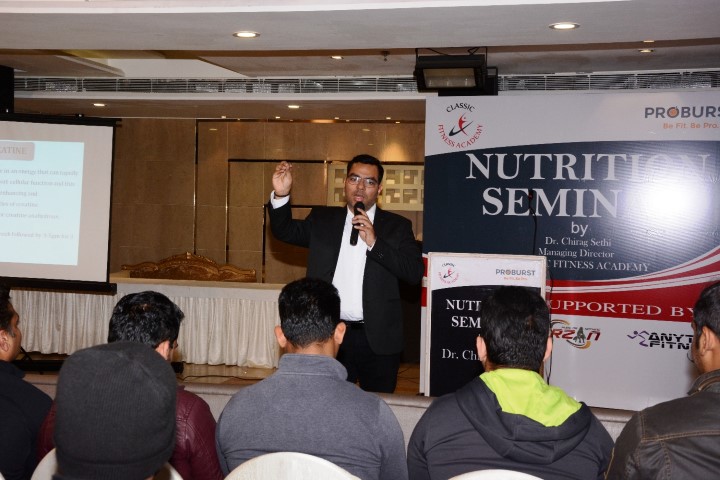 While expressing his concern about the growing diseases in the country, Abad Hanif, National Commercial Manager, PROBURST, states, "By 2020 India will be the diabetic capital in the globe. It is worth mentioning here that an average Indian family spends 15 per cent of the household income in medical bills which is purely because of leading an unhealthy lifestyle. Our motto is to help people to bring down this expenditure and to follow a good lifestyle that can help India fight the battle against diabetes and obesity."
Toeing the same line, Anubhav Goyal, Director Famare India Pvt. Ltd, said, "It is a matter of great concern that 8 out of 10 persons are protein deficient and it is one of the major reasons that lead to different non communicable ailments including diabetes and obesity. Our aim to organise the event was to train the trainers who can spread the word to increase the awareness about nutritional facts in a diet and what are the essential vitamins, minerals and proteins essential for a healthy body."