Pink is the colour for girls representing sugar and spice and everything nice. Associated with romance and happiness, we all know pink as the true girly-girl's favorite color. There is less possibility of finding women without any pink outfit in their wardrobe. If you have a pink dress in your closet and you are looking for perfect lingerie to go with it, PrettySecrets have something exquisite for you.
Wearing the relevant lingerie to match your outfit is no sartorial secret. The choice for right lingerie is essential for overall look. PrettySecrets, the most fashionable and comfortable lingerie brand encourages pink lovers with variation of alluring, stretchy, flattering lace lingerie in multiple shades of pink.
PrettySecrets withstands power of pink; the new range implies cozy fabrics like polyester, Nylon, cotton to determine the comfortable lingerie set that fits your attire. Pick styles for every body type—curvy, petite or busty. Find the perfect match for any of your outfits with PrettySecrets.
Read More : Pretty Secrets unveils Their Brand Advertising Campaign with Print
The collection is available on www.prettysecrets.com and at Myntra sites.
About PrettySecrets
PrettySecrets founded by Karan Behal in 2011, is the fastest growing lingerie brands in India. The brand's portfolio consists of 1200+ products including lingerie, nightwear, activewear and swimwear. The products are unique due to their great fabric, quality, comfort coupled with uncompromising style and fashion aesthetics.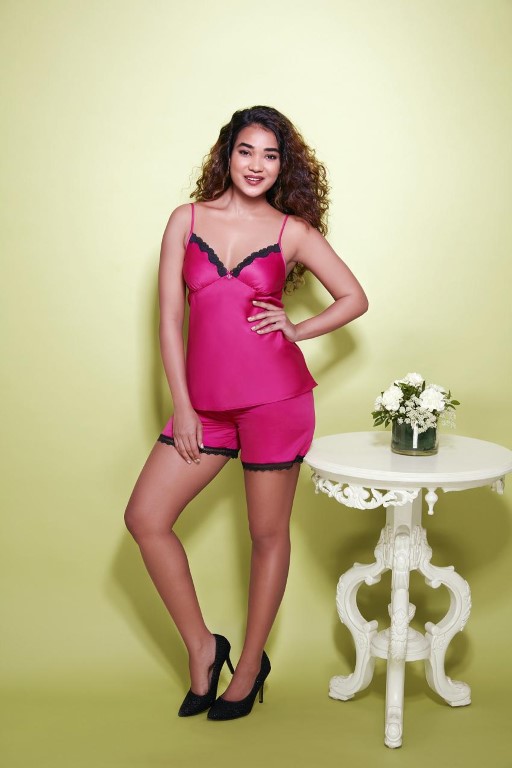 PrettySecrets' target group is from 18 – 35 years of age, young, stylish, confident, independent and has an uncompromising no-nonsense attitude. In a span of five years, PrettySecrets has raised multiple round of private equity investment from prominent investors. The brand has successfully launched 27 stores since April 2017 across 19 cities and our .com reach is 21000.