newznew (Chandigarh) : The audience will see the second part of "Rupinder Gandhi The Gangster". The superhit of year 2015's sequel's name is "Rupinder Gandhi 2 The Robinhood". The starcast of the movie released  the first look poster. The movie has been directed by Avtar Singh. The movie has been made under the banner of Dreamreality Movies and its producers are Daljeet Singh Bola and Ravneet Kaur Chahal with Co-Producers as Gurmeet Singh Arora and Rajesh Arora.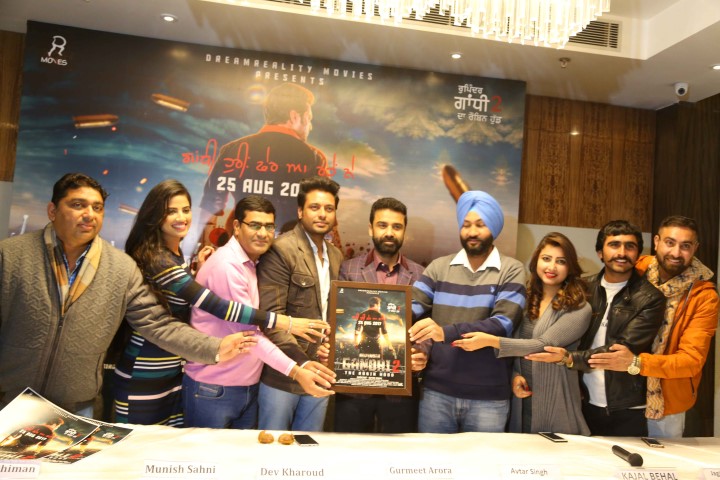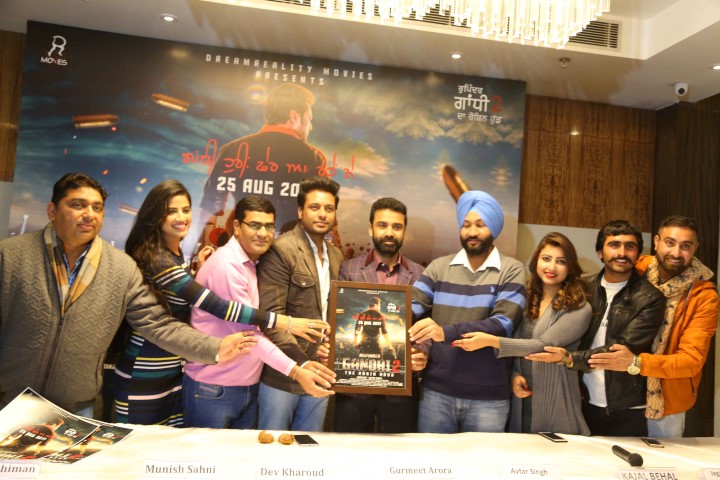 The team of the movie shared that Rupinder Gandhi was that youngster whom half of the society used to look upon him as a Gnagster while the other half used to look at him as a Social Worker. Through this sequel the audience will be able to see the life of Rupinder Gandhi, the gangster culture and their families.
The film has been shot in Ranchi and Moga, a city in Punjab. With Dev Kharoud as the main lead, we would see Jagjeet Sandhu, Sukhdeep Sukh, Kajal Behal, Sanvi Dhiman, Lucky Dhaliwal, Navdeep Kaler, Karamjit Brar, Bunty Dhillon, Lally Pandher, Naginder Gakhar, Rupi Barnala, Simran Sehajpal, Jasmeet Chabbra, Sanjeev Rai and Tarsem Pal in important characters.
The Director, Avtar Singh said, "Mittin Na Pharol Jogiya", was his first movie as a director and befire that he was working with the team bollywood's famous Director Anurag Basu". He further added that, "Rupinder Gandhi 2 The Robinhood" will not only entertain the audience but will showcase that aspect of the Gangsters's life that the society has not seen and why does youngsters are forced to take this track and path".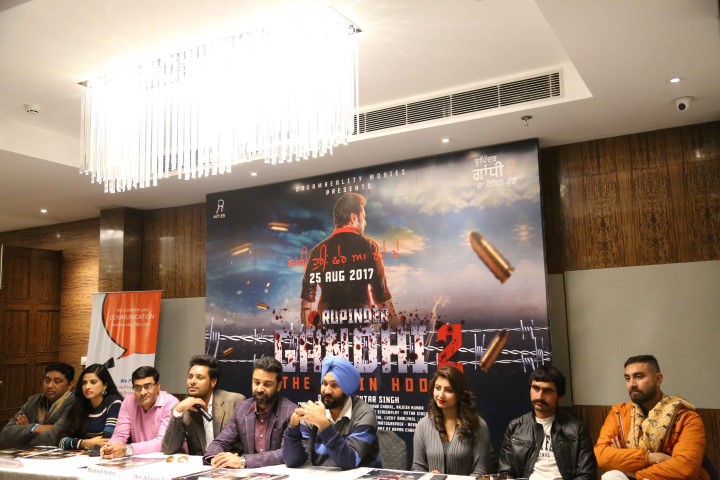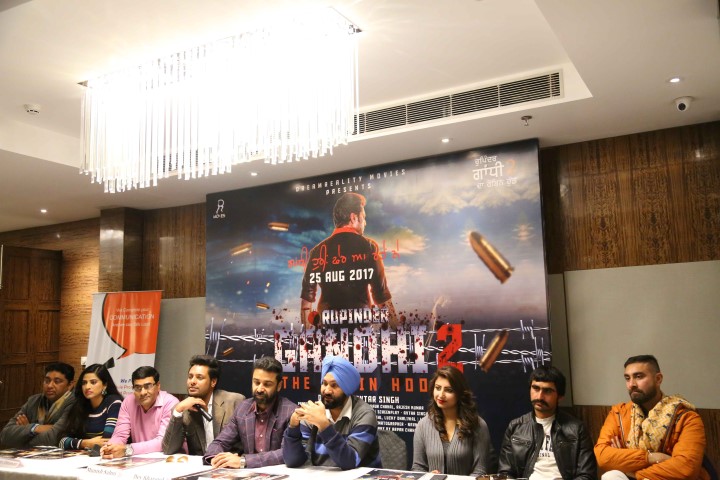 The lead actor Dev Kharoud also shared that, "He feels proud to enact the character of Rupinder Gandhi. May be he was a gangster for the outer society, but in real he was very against of the hypocrisy of the society and its people. He has helped lot of people in his surroundings, had saved lives of so many people. The movie will show that how a youngster who wanted to become a famous footballer is de-tracked in this Gangster Culture, what all happened with him, who all forced him to become a gangster". Dev has worked very hard and toiled a lot to enact this character.
The team shared that the music of the film is also very interesting as Veet Baljit has written the songs to which Veet Baljit, Nachhatar Gill, Shipra Goyal and Angrez Ali has lent their melodious voices.