SMAAASH Chandigarh offers food and beverages along with incredible discounts on games and other entertainment: SMAAASH (Smaaash Leisure Limited), India's premier gaming and entertainment center, has recently launched a new food and beverage offering at its Chandigarh location, combining sports, virtual reality, music, and food into an exciting and engaging social experience for kids, adults, and families alike.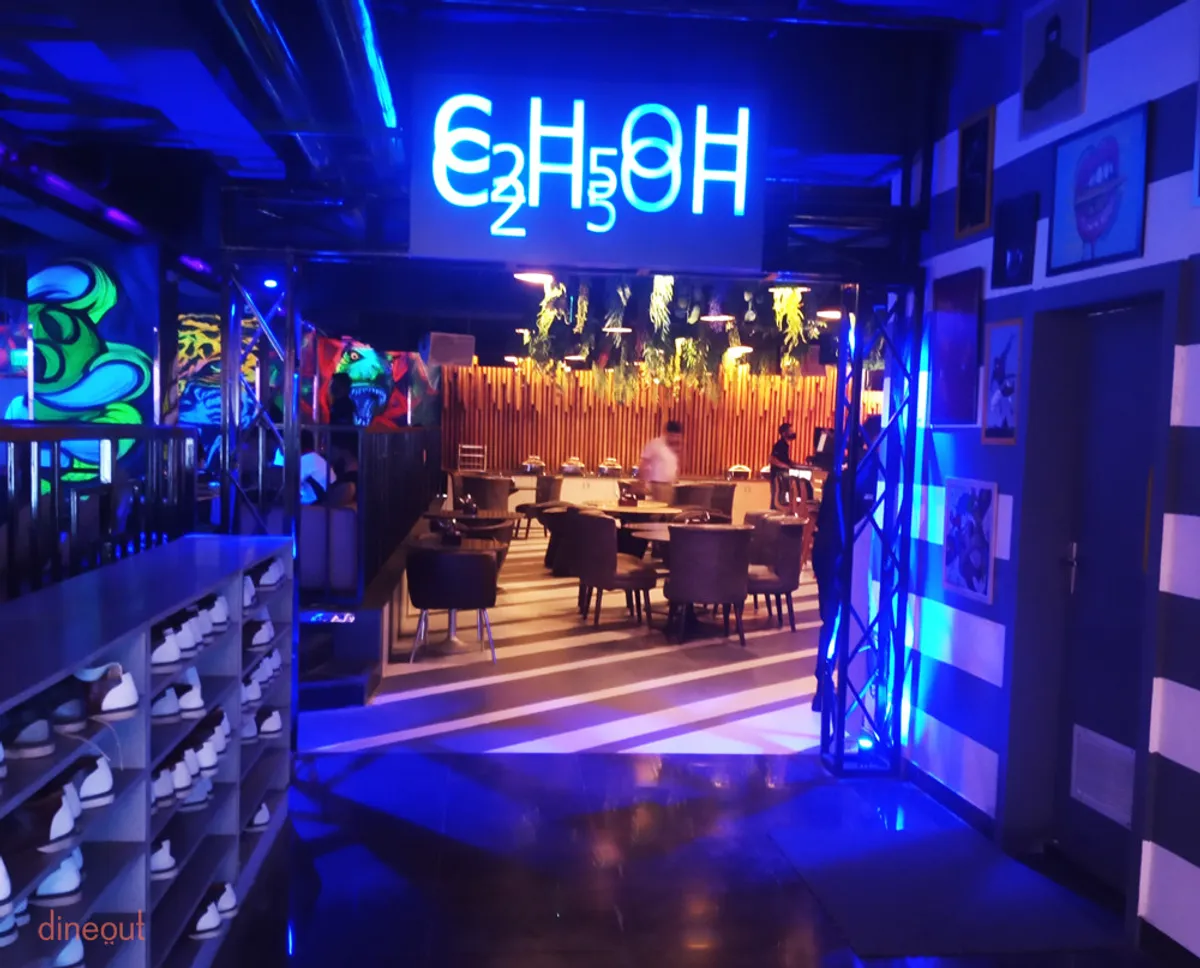 SMAAASH is offering a range of exciting deals on food and drinks throughout the week. On weekdays, customers can enjoy a bucket full of 5 beers with a choice between domestic brands like Kingfisher, Heineken and Budweiser, starting at just Rs 699 or imported brands (Corona and Hoegaarden) at Rs. 999.
Additionally, customers can avail an offer of a domestic beer pitcher or six shots for only Rs 399, available all day, every day. For those looking for an unlimited option, SMAAASH offers domestic alcohol at Rs. 999 and imported alcohol at Rs. 1299 for 90 minutes, valid all day, every day.
In addition to these fantastic offers, SMAAASH is also providing amazing discounts on their games and activities. Customers can enjoy bowling and cricket for just Rs 149 each on weekdays until 4 pm. All VR and arcade games are also available for a one-time access fee of just Rs. 499*.
About the new offerings, Avanish Agarwal, Consulting CMO, SMAAASH said: "We are excited to launch our new food and beverage offering at our Chandigarh location. Our goal has always been to provide our customers with an exceptional experience that combines entertainment, food, and drinks in one place. We hope that these new offerings will make SMAAASH Chandigarh the go-to destination for family and friends looking for a fun and engaging experience."
SMAAASH is committed to providing its customers with a safe and hygienic environment. The center has implemented all necessary safety measures, including regular sanitization and social distancing protocols, to ensure the safety of its customers and staff.
So, head to SMAAASH Chandigarh today and experience the thrill of sports, virtual reality, and arcade games, while indulging in delicious food and drinks.
Know More About SMAAASH (Smaaash Leisure Limited)
Launched in 2012, SMAAASH is one of India's acclaimed gaming and entertainment centers that blends sports, virtual reality, music and dining into an immersive, evolved, interactive and innovative social experience for family, friends and children alike. Helmed by its creative ideator, Shripal Morakhia, SMAAASH is renowned in the field of sports simulation technology and proprietary gamification technologies such as a unique twilight bowling zone, motor racing and bike racing simulators and go-karting tracks (in Mumbai & Pune). Being a virtual reality-led entertainment gaming center – vastly credited to its in-house research and production capabilities, head-mounted displays are used to produce games such as Walk the Plank, Finger Coaster, Cockpit 360, etc.
SMAAASH implores the child in you to joyously revel in an unmatched range of activities ranging from highly interactive sports simulators to many more thrilling and recreational attractions. Redefining sports entertainment and customer engagement with ground-breaking entertainment ideas and novel dining concepts, SMAAASH has something for everyone, anyone of any age making it a perfect destination for "kids" of all ages. With its current presence in large metros and mini-metros like Mumbai, Pune, Delhi NCR, Gurgaon, Noida, Chandigarh, Ludhiana, Jalandhar, Hyderabad, Bhubaneswar, Jaipur, Raipur, Gwalior, Vijayawada, Madurai, Mangalore, Kanpur; many more upcoming properties across Pan India. SMAAASH is also touted as one of India's entertainment powerhouses present in 21 cities with 30 centers in total.