World Health Organization defines rare disease as a debilitating lifelong disease or disorder with a prevalence of 1 or less, per 1000 population. However, as per 2011 census, over 7.2 crore Indians suffer from rare diseases. One such rare disease found to be on the rise in India is Idiopathic Pulmonary Fibrosis (IPF), a chronic and ultimately fatal disease characterized by a progressive decline in lung function. Dr. S. K. Jindal, Senior Pulmonologist, Jindal Clinics addressed the issue of this increasing IPF trend in Chandigarh at a media briefing with an aim to increase awareness of the growing IPF cases, its distinct symptoms and the importance of early diagnosis.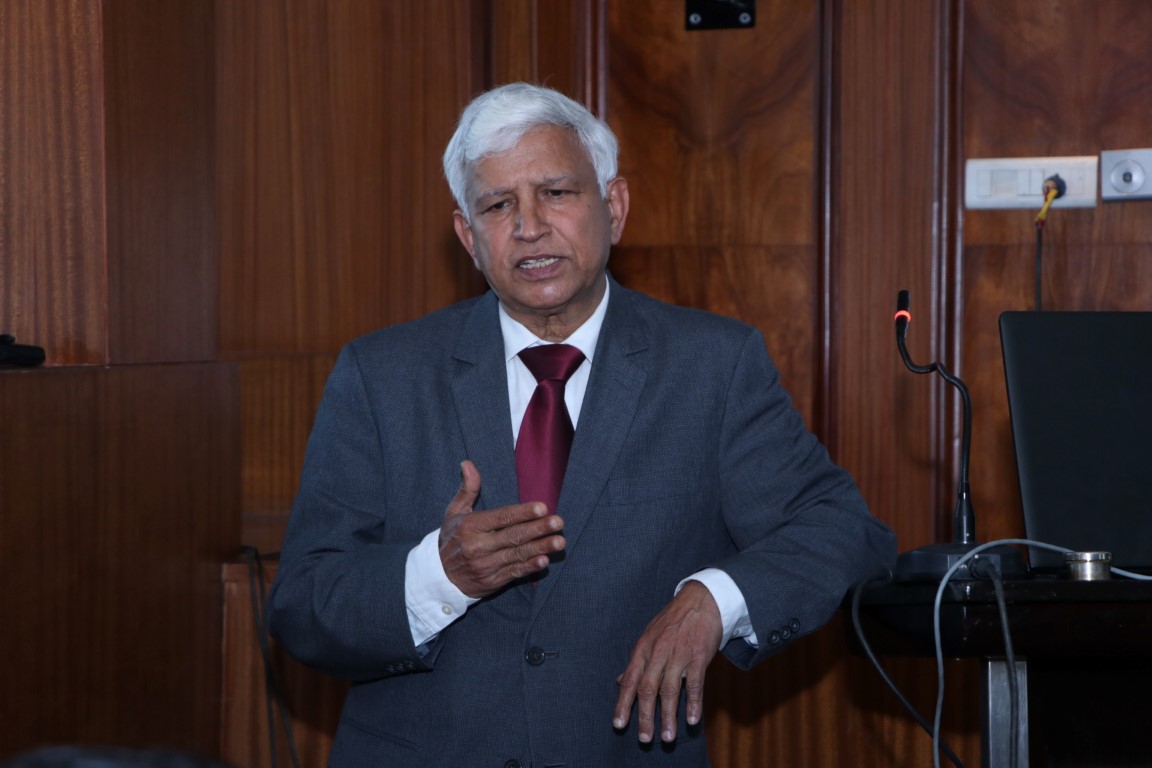 Idiopathic Pulmonary Fibrosis is a type of lung disease that results in damage and scarring (fibrosis) of the lungs. Over time, this thickened, and stiff scarring becomes worse, making it hard to breathe. Further, as the disease progresses, day to day activities are hampered as the individual suffering from IPF finds it extremely difficult to function due to the deprivation of oxygen to the body.
Talking about IPF incidence in Chandigarh and its symptoms, Dr. S. K. Jindal, Senior Pulmonologist said, "The number of IPF cases have increased over the years and is more common in males as compared to females. This may be because of smoking pattern and exposure to some environmental pollutants. The disease is such that its symptoms tend to vary from individual to individual, however, the initial symptoms always involve breathlessness upon exertion and dry cough that lasts longer than 8 weeks. Any person experiencing these symptoms should visit a doctor at the earliest to ensure early diagnosis and correct treatment can be started."
IPF can have considerable physical and psychological effects on patients as well as their families. Over the period of time, as the disease progresses, an IPF patient finds it increasingly difficult to perform daily activities, take care of themselves and negatively impacts working life.
Signs and symptoms to watch out for:          
Rapid and shallow breathing
Tiredness and loss of energy
Chronic cough
Chest pain or tightness
Unexplained weight loss
Loss of appetite
Change of finger shape called 'clubbing'
Aching muscles and joints
Highlighting the causes of IPF, Dr, S. K. Jindal, Senior Pulmonologist said, "The prevalence and incidence of IPF is more in older people as it is known to usually affect middle-aged and older adults aged between 40 to 70 years. The cause of the disease is yet to be discovered, however, it has also been suggested that genetics and diabetes can play a role in the development of IPF."
Commenting on the challenges in IPF treatment, Dr. S. K. Jindal, Senior Pulmonologist said, "Current treatments available can only reduce the progression of IPF as there is no procedure available that can remove the scarring from the lung. The treatments may not necessarily be able to reduce cough, breathlessness and other symptoms associated with the disease. Since the symptoms of IPF are very common, it is easily mistaken for cardiac disease, bronchitis, asthma or chronic obstructive pulmonary diseases. In order to ensure that maximum number of IPF cases are reported and diagnosed early, it is necessary that all patients with respiratory disorders are checked for IPF. It is also crucial for all diagnosed patients to visit their doctors regularly and adhere to the treatment for better quality of life."
Dr. S. K. Jindal, Senior Pulmonologist concluded saying, "The average survival time of the IPF patients is about 3-5 years after the diagnosis. Hence, early diagnosis of IPF is of extreme importance as it will help reduce the effects of the symptoms, the progression of the disease and possibly the life span of the individual."