The Jammu-Srinagar National Highway and the Mughal road were closed for traffic for the second consecutive day on Tuesday due to continuous snowfall and rains. The nearly 300-km highway, the only all weather road linking Kashmir with the rest of the country, was closed as a precautionary measure in view of heavy rainfall at Banihal, Ramban and Patnitop and snowfall on both sides of the Jawahar Tunnel.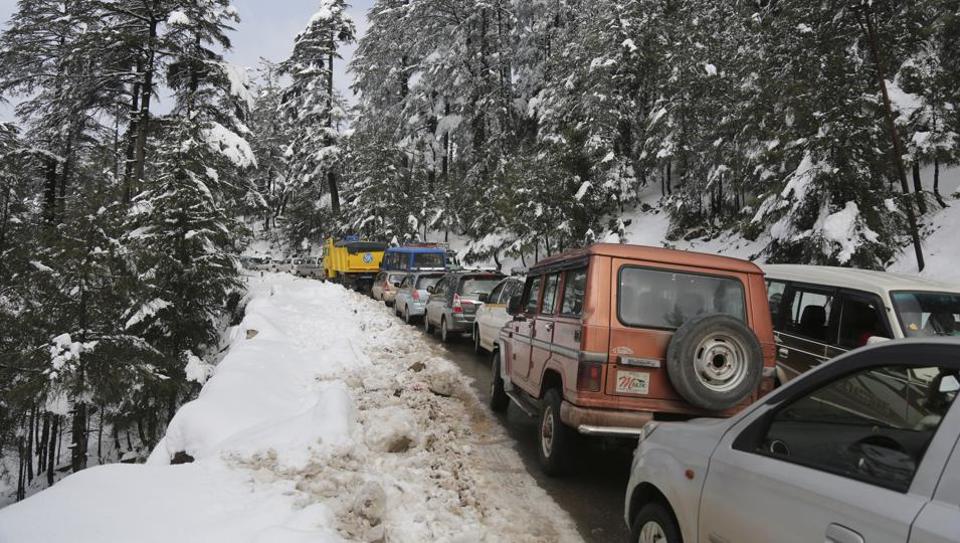 "The highway is closed for second day today. The highway was closed following heavy snowfall at Jawahar tunnel, Patnitop and Ramban area bedsides landslides triggered at Pathiyal early today", he said.
As per the advisory of traffic police department passengers planning to travel on the highway in coming days should contact traffic control room before leaving for their destinations.
Mughal road, connecting the twin districts of Poonch and Rajouri in Jammu region with south Kashmir's Shopian district, has also been closed for the second day today.
"There has been heavy snowfall in Pir Ki Gali and other areas en route Mughal road resulting in closure", he said.
The traffic was suspended on Mughal road last evening as a precautionary measure in view of the weather forecast predicting moderate to heavy snowfall in the high altitude areas under the influence of a Western disturbance from December 11 to 14.
There was very heavy snowfall in hills of Doda, Kishtwar, Ramban, Kathua, Rajouri, Reasi and Poonch districts of Jammu region. As result of which some inter-district and inter-state roads have been closed due to snowfall for traffic.
Jammu yesterday recorded the lowest day temperature as the mercury nosedived by almost nine notches amid incessant rains to settle nine degrees below normal during this part of the season.
The drop in the day temperature was the result of the prevailing weather condition which resulted in rains in the plains and snowfall in high altitude areas.