Social #BleedingBlue This World Cup: It's that time yet again, the Cricket World Cup is back after four long years!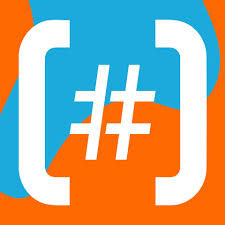 Excitement rings electric in the air, and fans eagerly await the chance to gather their gang, cheer the boys in blue and celebrate each inning with some great #eats and #drnks – and of course, your friendly neighborhood bar, Social, has got you covered!
With a month-long celebration, Social will #bleedingblue in solidarity with the Indian team, and will offer up a variety of great drink deals to sweeten the deal. We have crafted our very own #bleedingblue LLIIT, a powerful concoction with desi aam flavours, sure to get you into a #hypemood.
Sector 7 Social and Uber have also come together to make your match days even better! Just hop into an uber and head to your nearest Social, and get 10% off your ride. Then show your trip at Social, and boom! Have a shot on us.*
Delhi is offering us some great alcohol deals to keep the fun going, with amazing bottle deals at all outlets! Cyber Hub Social has an amazing 30% off on the liquor menu from Monday to Thursday, while Vasant Kunj Social & Hauz Khas Social have special beer bucket, shots and munchies deals. Nehru Place Social brings you beers at MRP, and Odeon has some great beer bucket deals, so party plans are most definitely sorted. To ease your hunger pangs, try our lunchtime thali menu or just get some all-time classics from the menu.
Get ready for the sporting event of the season, hop into your Uber, come to Social and #drnk and #eat to your heart's content during all the matches. If you're lucky, you will get some sweet Puma deals too! Expert tip: Keep your eyes on @socialoffline on Instagram and Facebook for even more cool offers and match day experiences.
 *One per customer
Know More About Impresario Entertainment & Hospitality Pvt Ltd
Impresario Entertainment & Hospitality Pvt. Ltd. is a company founded by Riyaaz Amlani & Kiran Salaskar. IEHPL began its journey in 2001 with its maiden venture Mocha – Coffees & Conversations, which has been Impresario's claim to fame.
Over the years Impresario's operations have cumulatively expanded across the country and its umbrella of brands now includes Smoke House Deli (the transformation of refined dining into casual chic), Salt Water Café (a contemporary take on timeless European cafés), The Tasting Room (quaint wine haven), Stone Water Grill (modern world cuisine accentuated by a wood fired oven and charcoal grill) in Pune and Social (a space that blends the best of the office and the café) in Delhi, Mumbai and Bangalore.