'The city has amazing talent but needs to create more platforms': Kartik Raja: Renowned, Hip Hop dancer and Choreographer Kartik Raja arrived at the city to conduct the two days 'Urban Hip Hop' dance workshop, where he interacted with the media at MA Dance studio, Sector 16 here.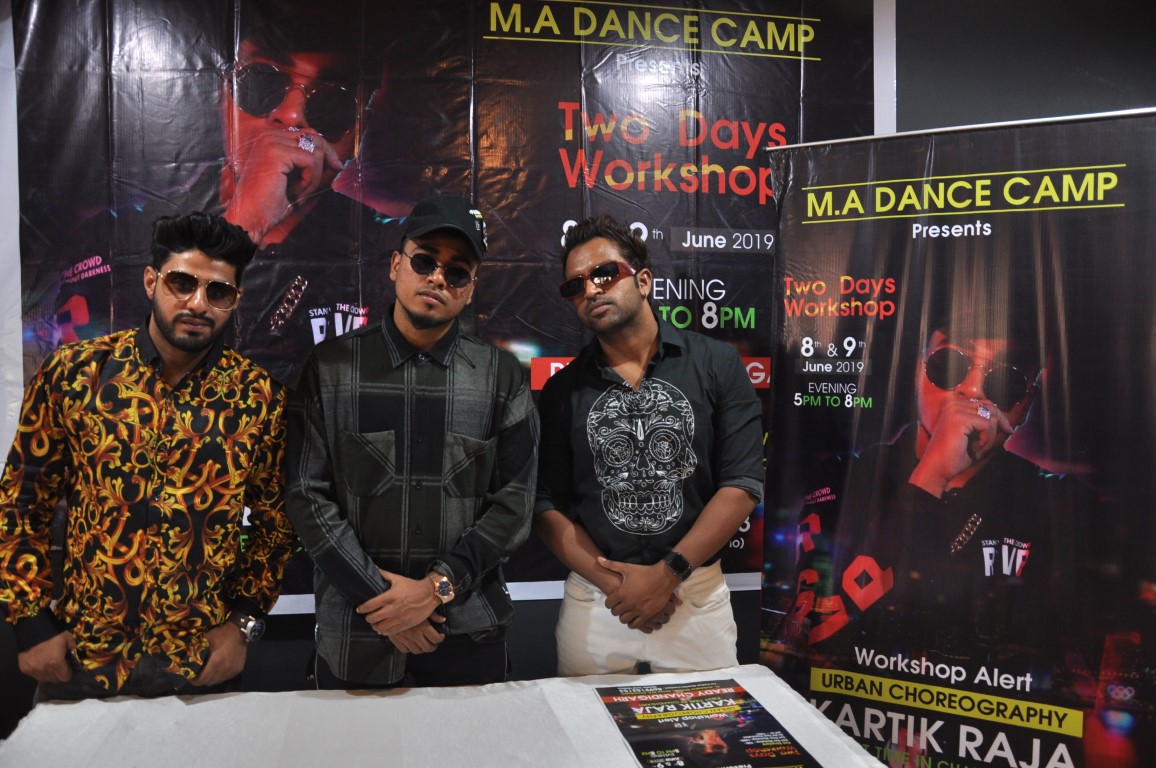 The dance workshop has been organised by Amit Metho, Director of MA Dance Academy, Panchkula, who is also a popular choreographer and dance instructor along with renowned tricity choreographer Dipesh Sekhri.
While interacting with the media Kartik said, "The tricity has all the potential to produce more talent in Hip Hop. There is a need to create more platforms for the dancers, where the young dancers can both learn & showcase their skills. The Urban Hip Hop workshop is a step in the right direction." 
He also expressed his gratitude to the MA Dance studio for organizing the dance workshop and selecting him to teach the nuances of Hip Hop to the aspiring dancers. He also appreciated the work that MA Dance studio is expeditiously doing in this field.
"It's a great opportunity for the tricity dance enthusiasts to learn the Hip Hop skills from such a renowned Hip Hop dancer, Kartik Raja. He is one of the greatest talent in Hip Hop that we have in India, who made India proud in international dance arena by winning the World Hip Hop Dance Championship in 2017" said Amit Metho.
Speaking on the occasion, Dipesh Sekhri, an MTV fame artist and choreographer said, "Kartik Raja is a passionate Hip Hop dancer from Mumbai, who has introduced his own kind of dance styles in Hip Hop, and is one of the most sought after instructors by the young aspiring dancers of the country.
He added that Kartik has also trained the iconic dancer like Prabhu Deva, actor Varun Dhawan, well-known choreographer Dharmesh  among other celebrities.
Later a two days 'Urban Hip Hop' dance workshop kicked off at Ambedkar Bhawan, Sector 37, Chandigarh, where a large number of dance enthusiasts participated. The workshop will be on till June 9 , 5-8 pm.