~First initiative in India which has resulted in ISO certification of colonies~
NewZNew (Chandigarh) : Sonalika International Tractors Limited, the 3rd largest tractor manufacturer of India,adopts two additional colonies,'Preet Nagar' and 'Sikh Line' in Hoshiarpur under its environment sustainability drive. The company has already adopted 30 colonies in the city and have taken the responsibilityofmaintaining greenery and cleanliness under the ambit of its 'Clean and Green' project.This is the first of its kind initiative in India which has resulted in colonies to be ISO certified.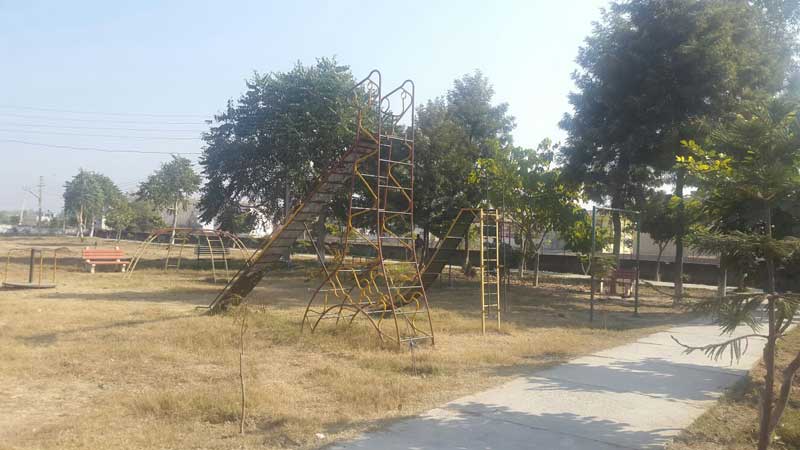 Sonalika ITL's 'Clean and Green' project functions by engaging the community who enthusiastically participate in full zeal for running the project on ground.The company conceptualized a unique initiative wherein it plants trees in the colony's park corresponding to houses built across the tress.Each tree is named on the family residing in front of it thereby promoting special bond between the corresponding family and the tree. This project has seen tremendous success as residence of the 30 colonies have come forward to nurture the tree plantations. This community engagement program has become a huge success and today is well aligned with Prime Minister's vision of Swatch Bharat Abhiyanas the residence maintain a conducive environment.
Mr. Deepak Mittal, M.D.  Sonalika ITL says, "We believe it is not just a duty, but a privilege to serve the society because the city has given us unwavering support from past 2 decades. Sonalika ITL has been continuously working to provide a cleaner and greener environment under 'Clean and Green' initiative in Hoshiarpur which has done remarkably well. One of the 30 colonies that we have adopted have been awarded with ISO certification and the credit goes to the citizens who have taken ownership of the project."
Apart from the Clean and Green drive, Sonalika ITLhas also undertaken other society empowerment programssuch as establishment 'Sanjeevani Sharnam'.Through 'Sanjeevani Sharnam' Sonalika ITL provides 'Smart living' to senior citizens.They organize regular yoga training, physiotherapy, health checkup and sports facilities for them to lead a fit and healthy life.
Sonalika ITL is one of the first organizations to wake up to the complexity of the drug problem which is rampant in Punjab. This prompted them to collaborate with hospitals in Hoshiarpur to support the rehabilitation programs for drug addicts. They cover all expenses of the treatment of such patients.
With the strong believe in the progress of people, environment and society at large, Sonalika ITL plans to further strengthen and expand its activities in other localities as well.