NewZNew (S A S Nagar) : As many as 250 students, staff and faculty members attended a free multispecialty health camp at Indian School of Business (ISB) campus, Mohali which was organized by Max Super Specialty Hospital, Mohali  today. A team of senior doctors from Max Mohali comprising of Dr Deepak Puri, from Cardio Thoracic and Vascular Surgery , Dr. Ashok Gupta from Internal Medicine , Dr Seema Wadhwa from Gynaecology, Dr Abhinav.from Orthopaedics, Dr Harpreet Kapoor from Ophthalmology, Dr Rishi Dhawan from Cosmetic and reconstructive surgery, Dr Preeti Grewal from Physiotherapy and Dr Shivani Gulati the Dietetician addressed the healthcare needs of all those presented during the camp.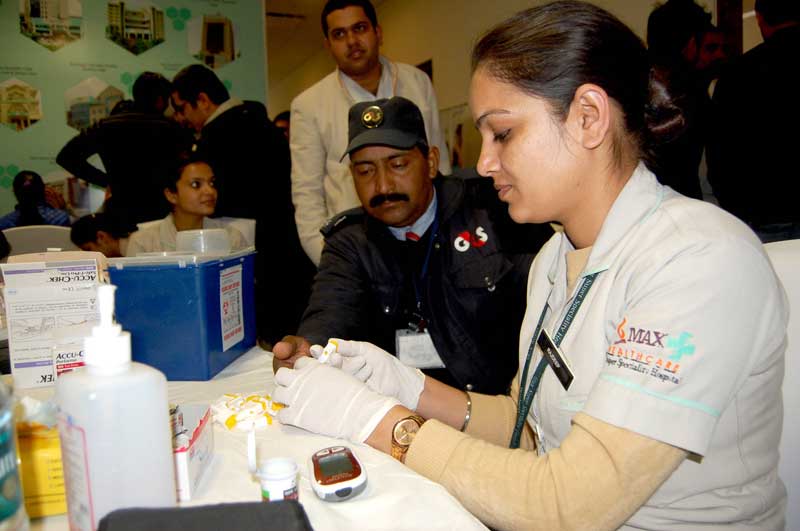 The expert consultations and checkups were offered during camp besides providing diagnostic services and tests like bone mass densitometry, ECG, random blood sugar and spirometry free of cost.
Among others, Mr. Sandeep Dogra, VP-Operations and Zonal Head, Max Hospitals, Punjab, Dr Jatinder Arora, Medical Superintendent, Max Hospital and Maj. Gen. TPS Bakhshi, SM (Retd),  Director,  Business Affairs, ISB were also presented during occasion.
Speaking during occasion, Mr. Sandeep Dogra said that guided by a single minded focus on medical and service excellence, Max Hospital has always worked towards delivering unwavering patient care. We feel that it is important for people to commit themselves to a healthier future comprising of a comprehensive health check-up on a regular basis. With this objective, our team of expert doctors has come together to counsel people for their Orthopaedics, Cardiac, Ophthalmology and Gynaecology problems. Through this health camp, we hope to extend our free services to maximum residents of Institute."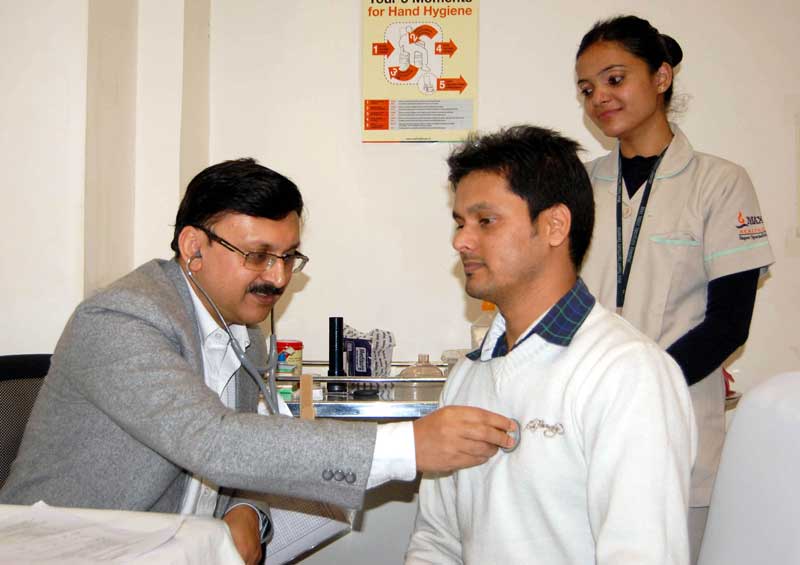 Maj Gen TPS Bakhshi, said that thanks to the fast paced lifestyle people ignore small symptoms which later develop into diseases.  It is very important to undergo health checks regularly. This free multi-specialty health camp by Max is a step in that direction to enable our employees and students to not only get timely advice, but also to generally improve their awareness about the importance of good health".