South African's Global Food Chain – Barcelos enters Chandigarh: Chandigarh, Now Experience the truly international and globally accepted PERI PERI FLAME GRILLED CHICKEN all the way from South Africa,  now serving in Chandigarh at Barcelos, Elante Mall.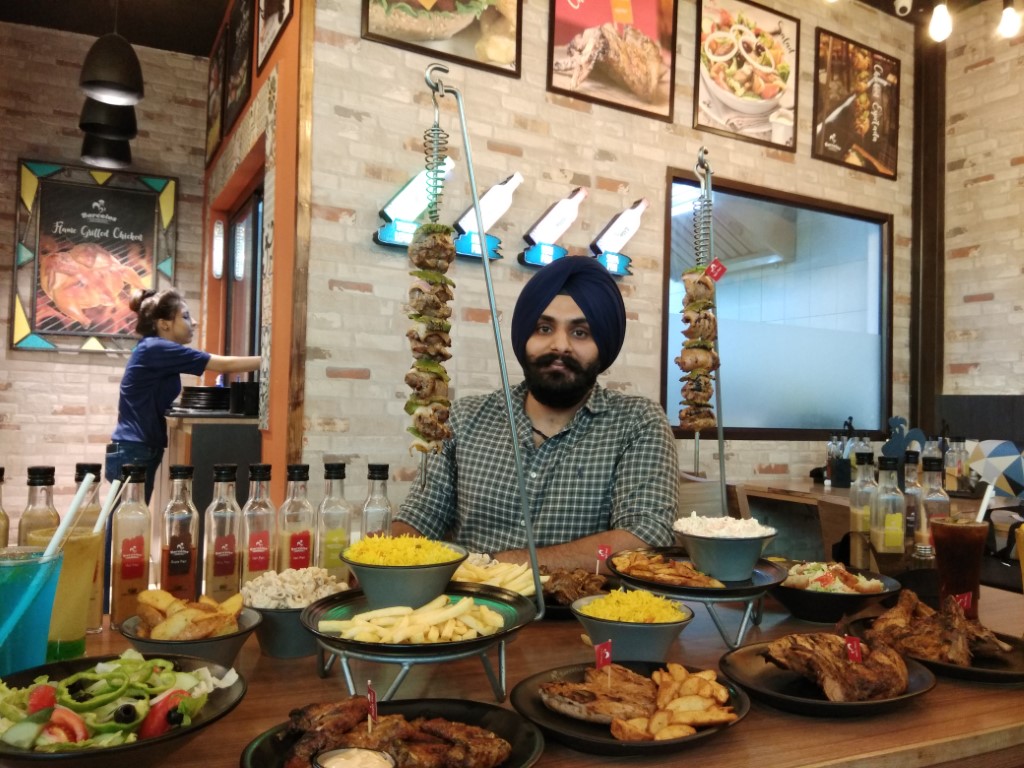 As with any journey that starts out with one small step, Barcelos opened its first outlet in Pretoria, South Africa in 1993. Using recipes mastered by the Portuguese hundreds of years ago, our flame-grilled flavors became so popular that we opened outlets in more than 16 countries including South Africa, Lesotho, Canada, United Kingdom, Dubai, Mauritius, Maldives, India, Egypt, Saudi Arabia and growing.
Barcelos's authentic PERI PERI SAUCES are all natural,  it contains less than 2% of oil,  is healthy and comes in four different levels of spicy flavors for you to enjoy with your meal. 
Tangy Lemon which is the least spicy, Mild Peri or medium spicy, Veri Peri and Supa Peri which is the most spicy, for the brave hearts. All sauces are imported directly from South Africa.
At Barcelos we take great pride in the fact that we use only the finest quality of chickens which are marinated for 24 hours and then flame grilled to absolute perfection.
Served chickens are extremely low on fat and high in Protein as they are always grilled and never fried, hence a natural favorite among health-conscious Cricketers, Sportsperson, Bollywood celebrities and other famous personalities who strive to always stay fit and look good.
Well known celebrities who've visited us include, AB Devilliers, Dale Steyn, Suresh Raina, Manan Vohra, Varun Dhawan, Alia Bhatt, Dino Morea, Rahul Gandhi and many other local Punjabi celebrities.
 Our signature dish is the "PERI PERI FLAME GRILLED CHICKEN" all natural Peri Peri sauces poured on top of the finest quality chicken slowly grilled to perfection simply cannot be missed! The "Black Burger" or the "Black Beauty" as it is famously known has been a rage in the nation, ever since its launch!
Other classic additions include The Espetada (a hanging skewer based dish of marinated and grilled thigh pieces offering great taste as well as a visual treat), Trinchado (a Portuguese rice meal with special sauce is to die for), Burgers, Pita pockets, Wraps etc.  Having great Vegetarian options to choose from we make sure that no one is left out!
Barcelos at Elante Mall boasts of tastefully done interiors is classy and offers comfortable seating, the entire Ambience is inspired by the Portuguese culture and has a premium European feel to it.  The Vision of the brand owner Mr. Priyadeep Chadha is to promote healthy eating without compromising on taste.
He wanted the people of his hometown Chandigarh to experience the truly International Peri Peri experience, A healthy food option with great taste and reasonable pricing, which was otherwise mostly available to celebrities and famous personalities. Priyadeep envisages opening 15 more outlets in the Punjab region based on the franchise model and is well on his way!