Sparkles 2k19- A Mega Charity Event held : Navsankalp association is a student run organisation based in the tricity, which makes judicious donations to children below the age of17 admitted in PGIMER and GMSH-16, whose families can not afford to pay for their treatment.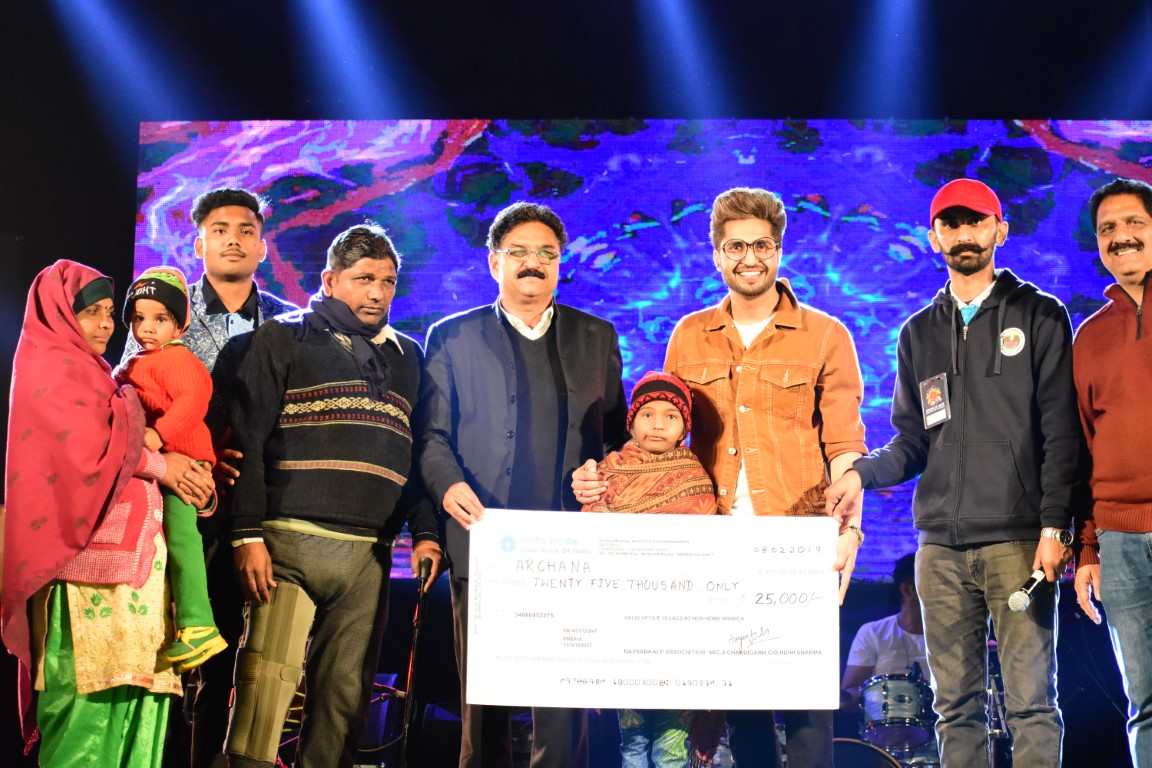 Till date, Navsankalp has saved 165 lives by contribuing a sum of about 63 lacs.
Sparkles 2k19, Tricity's biggest ever Charity Fest was held at the Leisure Valley, sector 10, Chandigarh, on the 8th of February in collaboration with the Municipal Corporation under the theme " SWACHH BHARAT, SWASTH BHARAT"
Sh. Ajit Balaji Joshi, IAS, Director General, (Department of agriculture and Farmers Welfare)Government of Haryana, presided over the function.
The star attraction for the eve was a stellar performance by JASSIE GILL AND BABBAL RAI, the Punjabi music sensation, who enthralled the audience and made sure they jived.
Apart from the celebrated singer, the event was lined up with a number of special performances, foremost among which was an ensemble of visually challenged children from Vatika school. Other performances included NavSankalp Dance Drama Skit by students of the organization, a captivating Thematic Fashion Show, mimicry, beatboxing, cultural dances and more. The event witnessed a footfall of about 4,500 people, contributing to the noble cause through tickets.
At the event, NavSankalp donated a sum of 25,000 INR for the treatment and operation of a 10 years old girl, who has to undergo bladder augmentation. The cheque was presented by Sh. Ajit Balaji Joshi.