Interior–Exterior Expo brings out different facets of Architecture, Construction & Home Décor : The four-day interior-exterior show, INT-EXT Expo 2019 was inaugurated today at Parade Ground, Sector 17, Chandigarh by V.P. Singh Badnore, UT Administrator and Punjab Governor.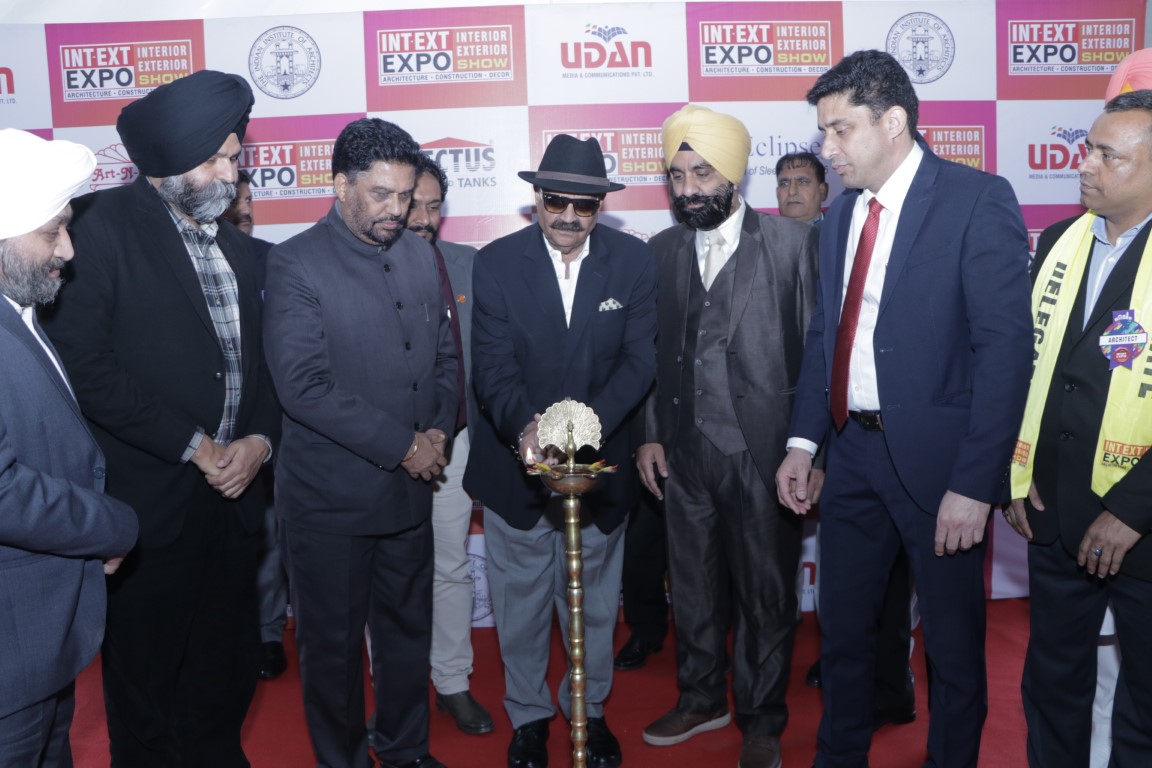 This mega show is being organized by Indian Institute of Architects, Punjab Chapter, and Udan Media & Communications Pvt Ltd. The exhibition breaks down into three sections, each covering a different facet of Architecture, Construction & Home Décor.
The expo is gives you an insight into the world of interiors & architecture. The exhibition incorporates a multifarious portico into the new pictorial elements, designs and colour palettes that have sneaked into interior designing & architecture over the last few years. For all those looking forward to refurbishing the interiors of their homes & offices, this expo proves to be a blessing in disguise.
"I am privileged to organise this mega show in the City Beautiful. The basic intent behind organising this expo is to spread awareness about the globally rising interiors & architectural trends. From home décor to construction technology, it has something in store for everyone alike", said Mr. G.S. Dhillon, Director Udan Media and Communications Pvt. Ltd,
Architect Surinder Bahga, member Advisory Committee on UTs to Home Ministry of India, said, "The INT-EXT Expo 2019 is a millennial initiative to pay an ode to the latest trends. In today's fast-paced world, it is quintessential to stay abreast with the evolving trend-setters in the interiors & architectural industry and needless to say, this expo stands testament to the same."
A South Korea based company, has displayed their unique water purifier 'Alkaline & Hydrogen' a water ionizer also known as 'Miracle Water' which purifies the water without losing natural minerals, which is easily absorbed in the body cell and helps improving digestive system.
A company has come up with a Smart Mirror with inbuilt television. The Smart Mirror TV has multiple benefits, as it not only helps you to dress up but also watch your favourite shows. The 'Smart Mirror Television' inbuilt with Wi-Fi, Bluetooth and which easily connects to a cell phone can be used as mirror when switched off.
A food court at the venue has different varieties available which is sure to tickle the palate. Other highlights of the expo included designer fans, home automation, dining sets, office furniture, ethnic & carved furniture, decorative lamps & lights, cutlery & crockery, pots &murals, blinds, aquariums, artefacts & handicrafts, bunker beds, glass paintings and a range of other decorative items.
"With an all-new context and inclusion of unique architectural landscape, the expo has embraced opulent products & technology. Thereby taking the architectural scene a notch higher in Chandigarh", said Ar. Sanjay Goel, Chairman – Punjab Chapter, Indian Institute of Architects (IIA) and Director, Ludhiana Smart City Ltd.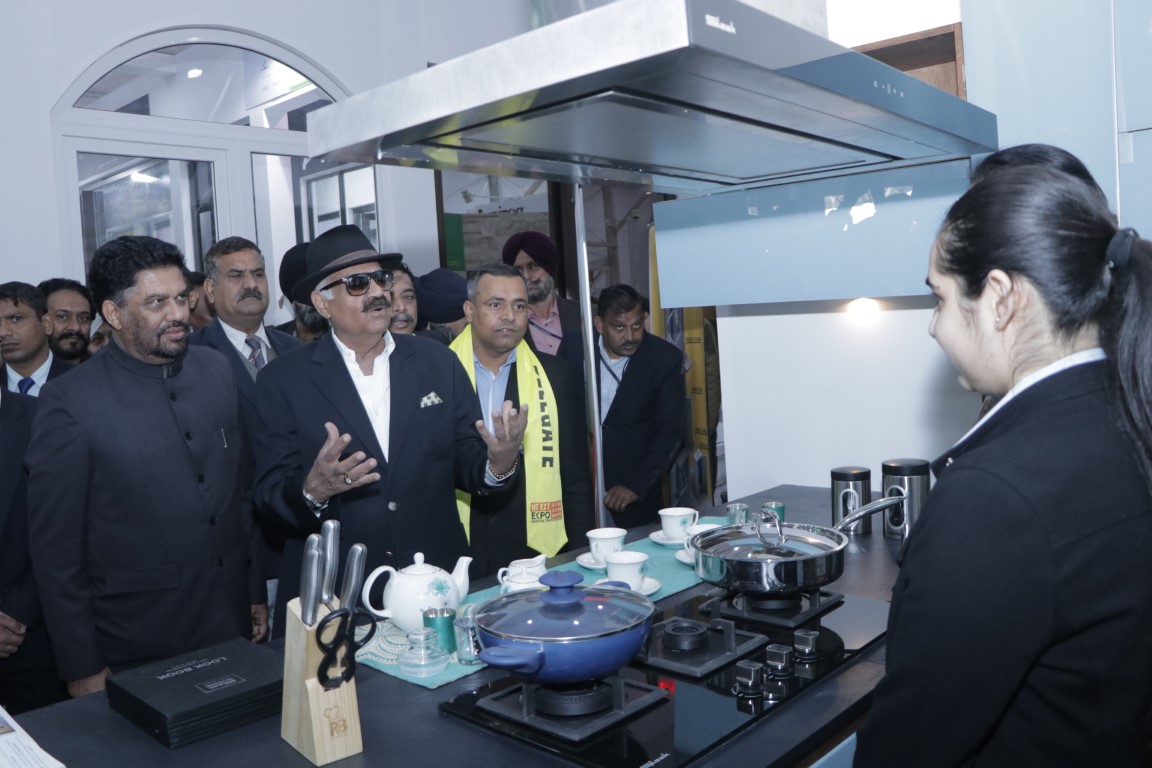 The first day of the expo showcased over 250 exhibitors who put their best foot forward with the latest trends, demonstrating the millennial architects' & interior designers' approach to aesthetic consistency & design ethos. The exhibition will remain open from 10 am to 7 pm daily from February 8 to 11, the entry for which is free.