Star India unleashes a multi starrer campaign #SachMein : To spread awareness nationwide amongst TV consumers about  its landmark 'Star Value Pack' as part of the new tariff regime beginning December 29th, 2018.
Star India has unleashed a national campaign across 8 languages based on the creative thought #SachMein that brings alive the unbelievable value of the Star Value Pack with the best of Entertainment, Movies, Education and Sports.
The idea behind the campaign is to drive awareness for Star India's landmark consumer-focused channel packs and the incredible value they offer in an entertaining and memorable way. The campaign has been created by the Star Team who decided to use an entertaining approach of 'Reverse Bargaining' for the communication and have collaborated with stars and directors across the country to bring this thought alive.
The Hindi film features superstar Aamir Khan, who plays a customer known to drive a hard bargain – he is obviously a man who will drive the hardest bargain. But intriguingly, even he is incredulous that the Star Value Pack is offering so much of the best of entertainment, movies and education channels, and the best of Sports channels at the unbelievably low price of just Rs 49/-*!
The national campaign across 8 languages is fronted by the nation's leading Movie, Sports & TV stars
Movie Stars like Aamir Khan, Mohanlal, Kamal Hassan, Nagarjuna, Kannada movie star Darshan, Bengali movie star Dev, Swapnil Joshi, Sports Stars like MS Dhoni, Hardik Pandya and more, TV Stars like Divyanka Tripathi, Bhumika Gurung, and more bring alive the creative thought of the campaign
He keeps disbelieving the shopkeeper –brilliantly played by Pankaj Tripathi — thinking he is playing a prank by quoting the ridiculously low price of Rs 49/-* and so tries to reverse bargain to find out the 'real' price! In fact, at one point, the Aamir Khan character even does a double take to confirm if he has understood it right — that apart from the best of other genres, the low-priced Star Value Pack will include such massive sports properties as the Vivo IPL, ICC Cricket World Cup, BCCI tournaments, Vivo Pro Kabaddi League, Hero Indian Super League and more. And finally, realizing that all this has indeed been priced at the unbelievably low price of Rs 49, he is left gaping in delight at the phenomenal value of the Star Value Pack.
The same creative thought of the Hindi film has been executed across markets with a strong local flavour featuring local stars to bring alive the idea of #SachMein. The superstars driving these are Mohanlal for the Malayalam campaign, Kamal Hassan for Tamil, Nagarjuna for Telugu, Darshan for Kannada, Dev for Bengali and Swapnil Joshi for Marathi. They will be joined by prominent Star Network television faces like Divyanka Tripathi, Gautam Rode, Sharad Malhotra, Bhumika Gurung, Sushant Singh and more.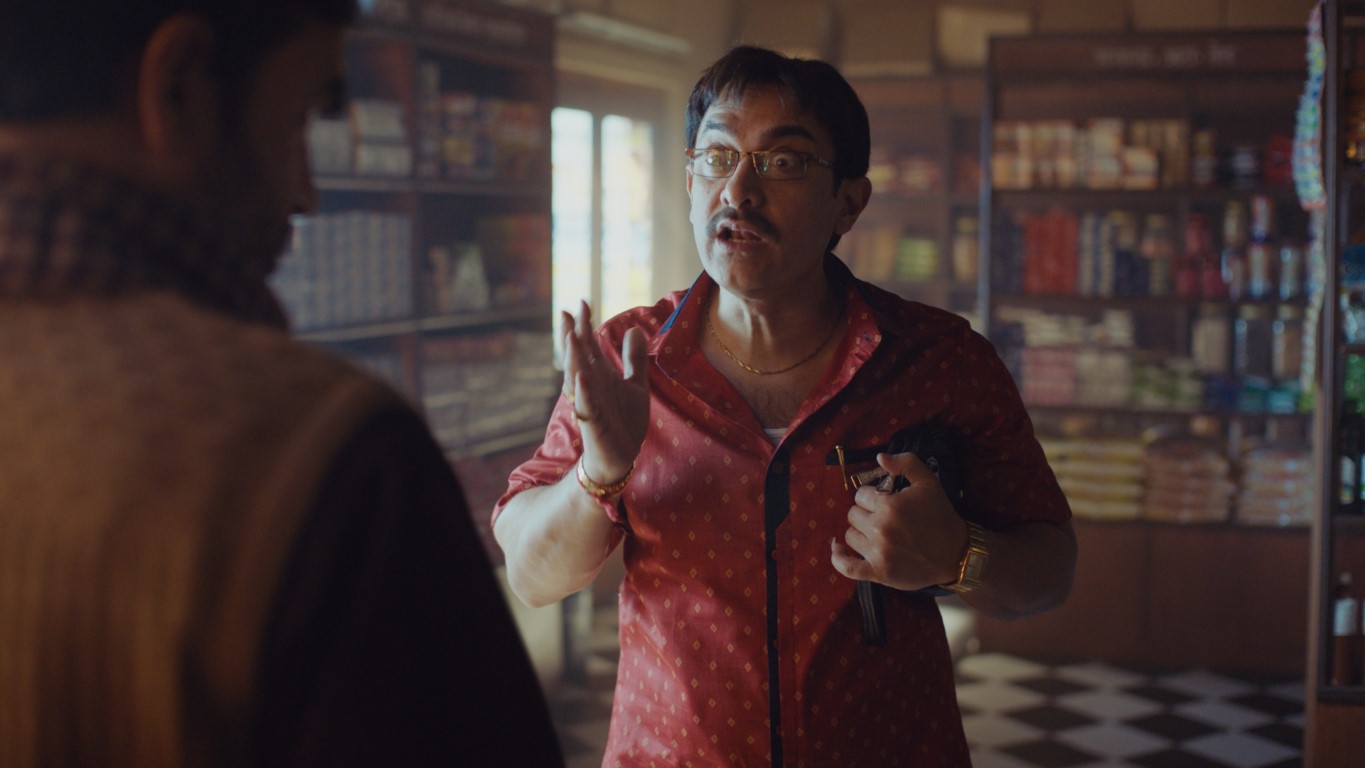 The campaign is running across the Star Network nationally to ensure that every TV consumer is aware of Star Value Packs.