State-of-the-Art Workwear Service Unit by Lindström India in Barwala : Lindström India, India's only organized workwear service company has further expanded its operations in Barwala, Panchkula to cater to customers across Himachal Pradesh, Punjab, Haryana and Jammu.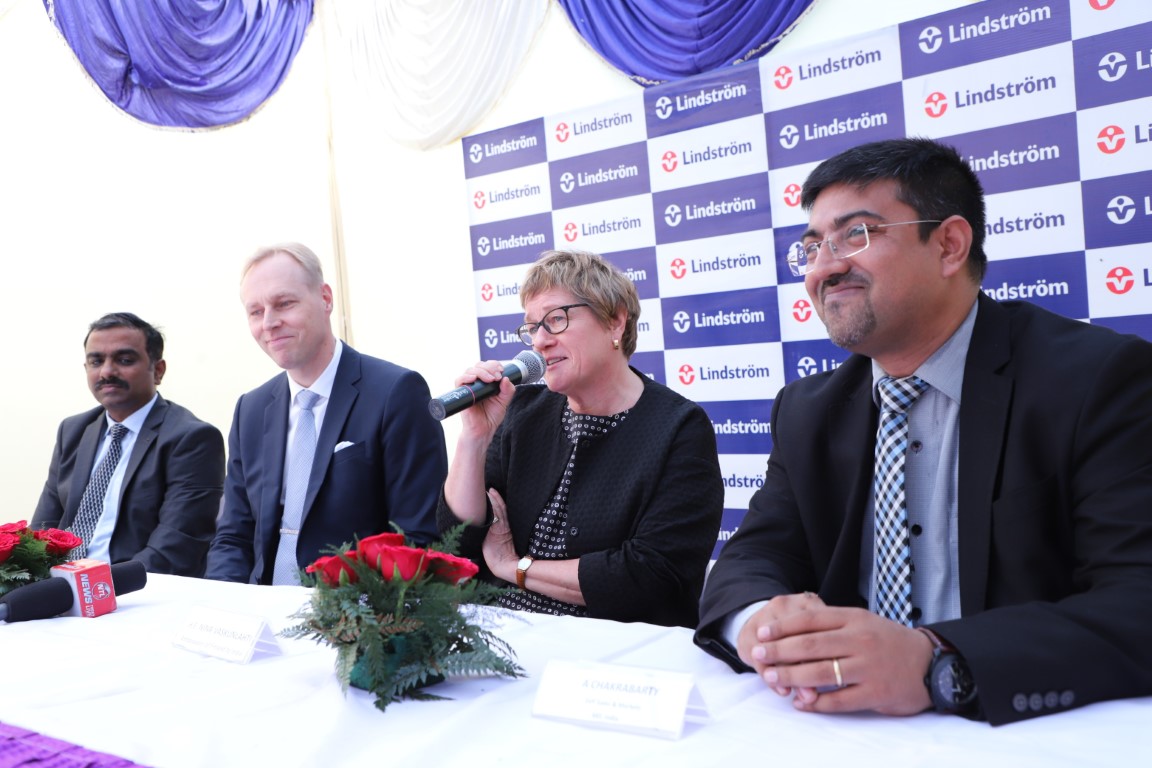 Spread over 2100 square meters, the new service center will provide and help maintain workwear for customers in the pharmaceutical, food processing, engineering and QSR (Quick Service Restaurants) industries in the region.
Lindström India, a 100% subsidiary of the Finnish Lindström Oy entered the country in 2007 and clothes more than 300,000 people on a daily basis across India with more than 1.5 million garments currently in circulation. It provides end to end workwear solutions, starting at providing appropriate workwear as per the requirements of the company and then ensuring that employees always have enough clean and maintained workwear available in their lockers. Globally, Lindström recently achieved the Milestone of 10 Million workwear in circulation.
Also Read : Happy Halloween's Day 2018 Wishes Quotes Messages Songs Whatsapp FB Status Images
Lindström opened its first unit in Panchkula in 2012 and is currently servicing around 100 customers from it. Given the growing demand for organised and professional workwear management in the region, Lindström decided to further expand its capacity.
On the opening of the new unit in Panchkula, Her Excellency Nina Vaskunlahti, Finnish Ambassador to India said, "Lindström's professional workwear services are of great value to businesses in India and abroad. The opening of another Lindström India facility in Barwala, Panchkula is good example of the economic opportunities offered to Finnish companies in India. I congratulate the team on the opening of this new modern facility in Panchkula that caters to several different industries while keeping safety and hygiene at its core."
Also Read : Pocket friendly apps/websites to buy refurbished electronic products this festive season
Mr Juha Laurio, President & CEO, Lindström Group said, "We are very pleased to note that our services have received wide acceptability in the region. India is a very important market for Lindström Oy and our new and improved service unit is testimony to our growing plans for the country. With initiatives like Make in India, Indian Industry is seeing rapid growth and we find more and more companies realising the need for professional workwear."
Mr Anupam Chakrabarty, Senior VP-Sales & Markets, Lindström Global and Managing Director, Lindström India said, "We started our operations in Panchkula in 2012 and customers in the region have really appreciated the quality, consistency and timeliness of our workwear services that have boosted their productivity by allowing them to focus on their core business. With the opening of our new facility, we have added service value for pharmaceutical, food and other industries. We expect our business to grow by 50-70% in the next 2 years."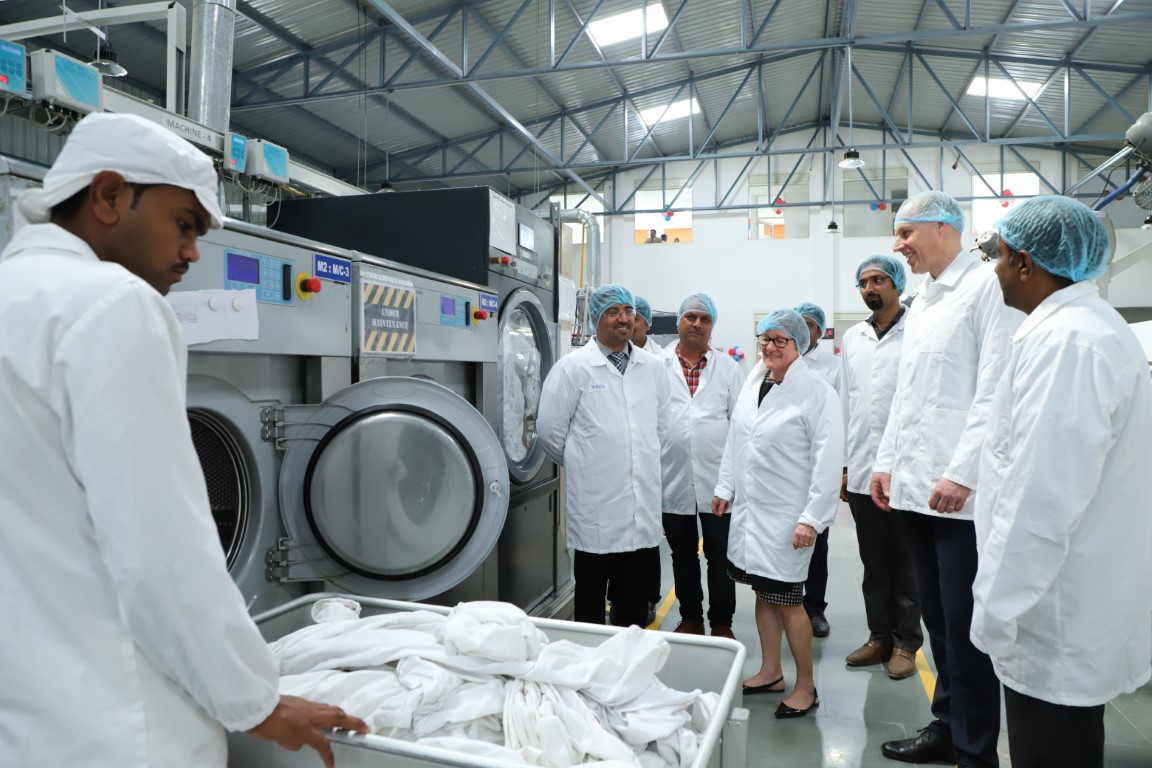 Lindström also recently launched its second line of business in India called Cleanroom Services with its first such unit in Pune that ensures the highest standards of hygiene, safety and reliability critical to customers in the pharmaceutical, food and electronics industry.
About Lindström Group
We at Lindström take care of people at their work. Our easy and smoothly adaptable textile rental services enhance safety, hygiene and customer experience. We are a responsible corporate citizen and an engaging employer of over 4000 people in Europe and Asia. Our Group turnover in 2017 was 358 million euros. Our vision is to be a solid, half a billion euro company achieving excellent customer experiences with engaged employees.
About Lindström India
Lindström India is a subsidiary of Lindström Group, a Finnish workwear service company. Established in 2007, Lindström India is the only organized rental workwear service company in India. The company clothes more than 300,000 people on a daily basis across India and over one million people globally. Headquartered in Mumbai, Lindström India has service centers in 11 cities including Chennai, Mumbai, Delhi, Hyderabad, Kolkata, Bengaluru, Panchkula, Vadodara, Vizag, Tinsukia and Pune along with its newly launched Cleanroom Service Unit in Pune.