STPI Annual IT Exports awards announced in TiECON Chandigarh: Software Technology Parks of India (STPI) announced IT Export awards for the region during TIECON, the annual flagship event of TiE Chandigarh, on March 19, 2021.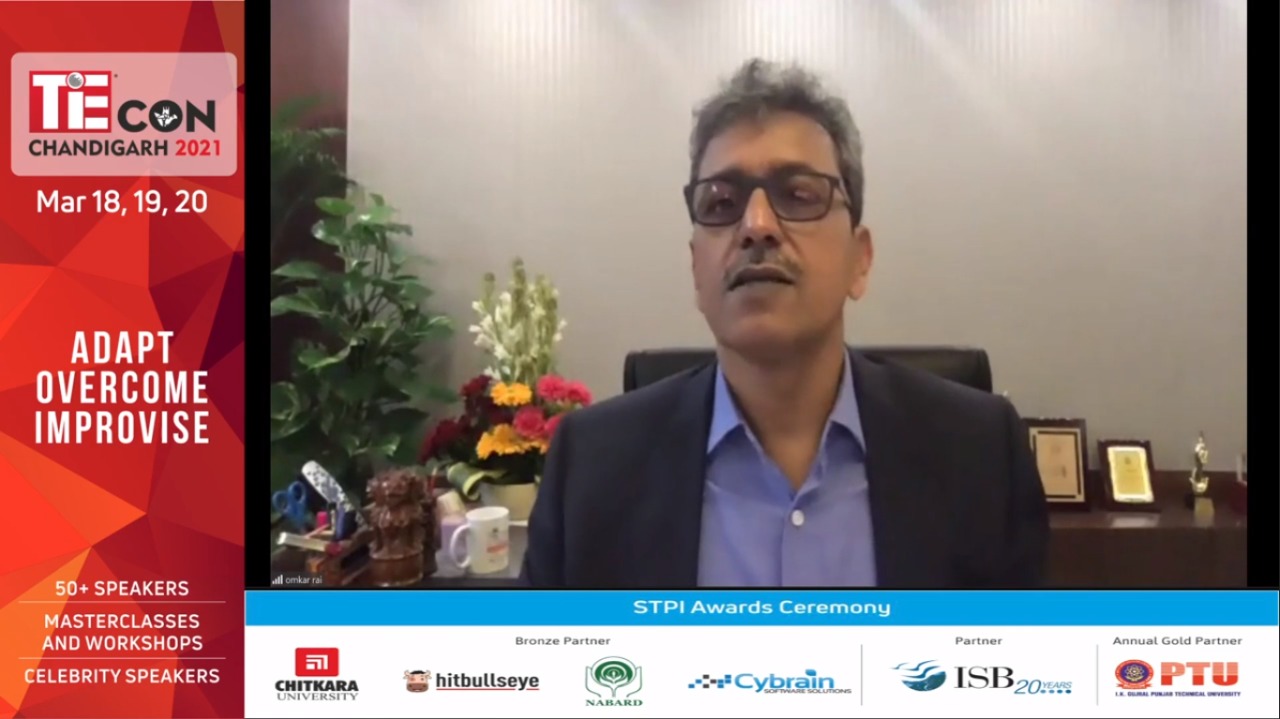 Dr. Omkar Rai, Director General, STPI was conferred the honor of Chief Guest. He was joined by  Mr. Rajneesh Agrawal, Director-STPI Noida and Mr. Ajay P. Shrivastava, Office-In-Charge, STPI Mohali. Dr. Omkar Rai kick started the award ceremony with encouraging words on growth of IT industry and how STPI has been playing a pivotal role in job creation and pushing IT exports.
He acknowledge the efforts of TiE and Punjab Government in building a healthy start-up ecosystem in the region.
Software Technology Parks of India (STPI) is a premier S&T organization under Ministry of Electronics and Information Technology (MeitY) engaged in promoting IT/ITES Industry, innovation, R&D, start-ups, product/IP creation in AI, IoT, Blockchain etc. among others.
STPI is establishing Centres of Excellence (CoEs) Technology incubators for building India's leadership in the above mentioned technology areas across the country in a collaborative manner with 13 such centres already up and running.
NEURON Mohali Centre of Excellence has made supreme efforts in contributing to the growth of IT/ITES industry in the tricity region of Chandigarh. The centre has seen lot of traction as many startups having already established their base.
The centre aims to support at least 50 startups which are developing innovative products or services in the specified domains. STPI will be setting up another Centre of Excellence in Amritsar. This centre would serve the IT/ITeS exporting units by offering modern infrastructural and incubation facilities, high speed date communication and connectivity and export facilitation, creating employment opportunities as well.
STPI awards were announced in multiple categories. The list of awardees included marquee names like eClerx Services Ltd (Highest Export IT Enabled Services from Tricity), Grazitti Interactive (Highest Export Software Development  from Tricity), Bebo Technologies Pvt. Ltd (Highest Export Software Development Chandigarh), Basware India Pvt. Ltd. (Highest Export IT Enabled Services Chandigarh), Zscaler Softech India Pvt. Ltd. (Highest Export Software Development Punjab), CRM Services India Pvt. Ltd. (Highest Export Electronic Hardware Export Punjab), Continental Device India Pvt. Ltd. (Highest Export Electronic Hardware Export Punjab), Intelligaia Technologies Pvt. Ltd. (Highest Export Software Development Haryana), and, Webart Softech (Highest Export IT Enabled Services Haryana)