Chief Minister Shri Jai Ram Thakur stressed upon strengthening the spirit of brotherhood that binds human beings together in one thread in order to strengthen unity and integrity of the country. He was speaking as chief guest in Saamoohik Maha Shivratri Mahotsav organized by Jammu Kashmir Vichar Manch at New Delhi last evening.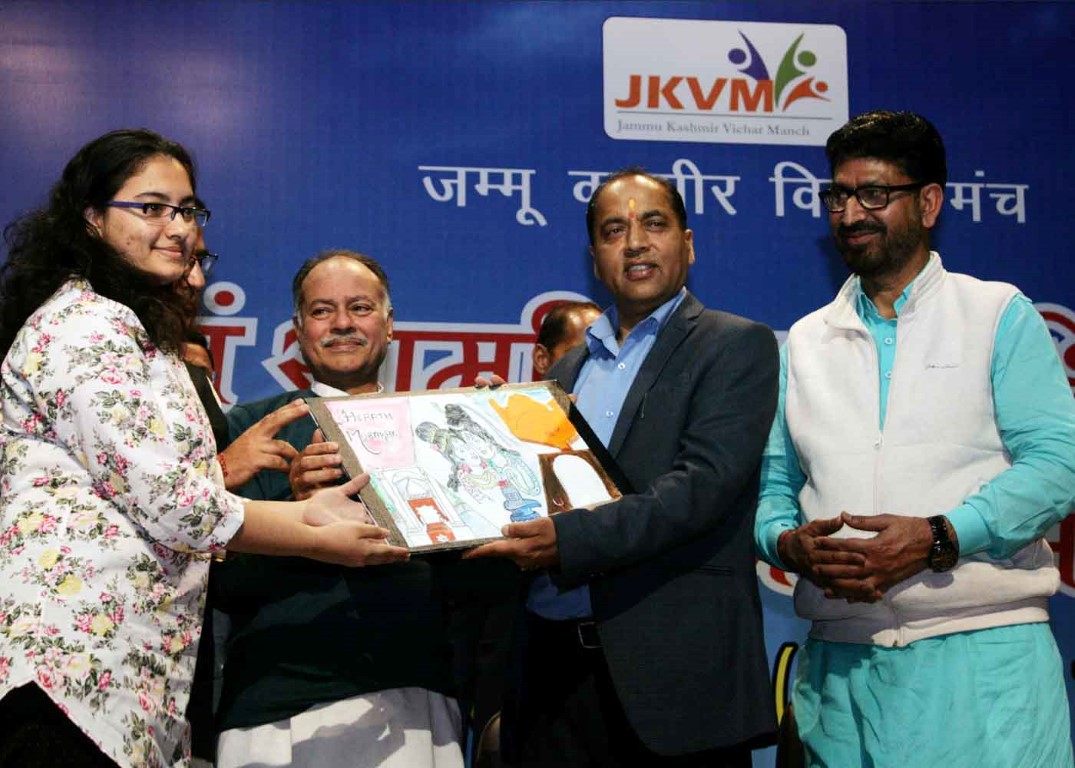 Chief Minister said that Jammu and Kashmir State has very rich culture and urged the community to preserve their rich heritage so that their identity is preserved for posterity. He said that young generation living away from the state in various parts of the country should be made aware about their customs and culture and efforts should be made to connect them with their roots.
He urged the Kashmiris to stay connected and build strong bonds with each other and work unitedly for social and cultural causes in the national capital through their organization. He lauded the Jammu Kashmir Vichar Manch for undertaking various activities in Delhi and bringing all Kashmiris under one umbrella.
Sh Jairam Thakur recalled old memories of his association with Jammu and Kashmir where he worked for few years and developed a strong emotional bond with the people of the state. He also remembered his teachers and associates of those days.
Chief Minister also felicitated various persons from Jammu and Kashmir for distinguished services in various fields especially social service,literature and bravery on the occasion.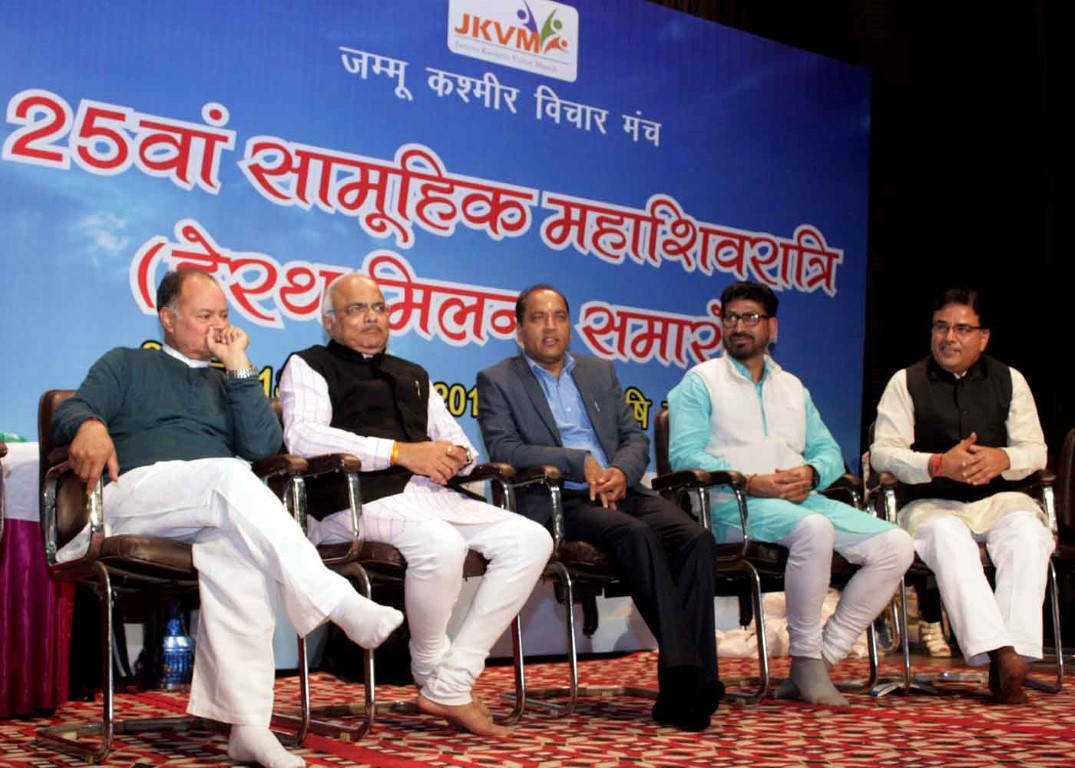 A rich cultural programme was also presented on the occasion. Dr Vinay Sehestrabude President ICCR also spoke. Sh Sanjay Ganjoo President Jammu Kashmir Vichar Manch welcomed the chief guest and others. Senior BJP Leaders Sh Mahender Pandey, Sh Rajkumar Bhatiya, Sh Ajay Bharti, Sh Surinder Ambardar ,Members and office bearers of Jammu Kashmir Vichar Manch were present on the occasion.