Narinder Modi's "Kisan Kalyan Rally" at Malot in punjab, President NSUI Punjab Akshay Sharma and his volunteers done that kind of efforts which can not be even imagine​d in such a big rally.However the question is how can this be possible in such a big rally where security should be at its highest range? Where was the security ? When NSUI'S president Akshay Sharma and his volentiers were showing black flags in front of the stage which area was very much closer to the stage.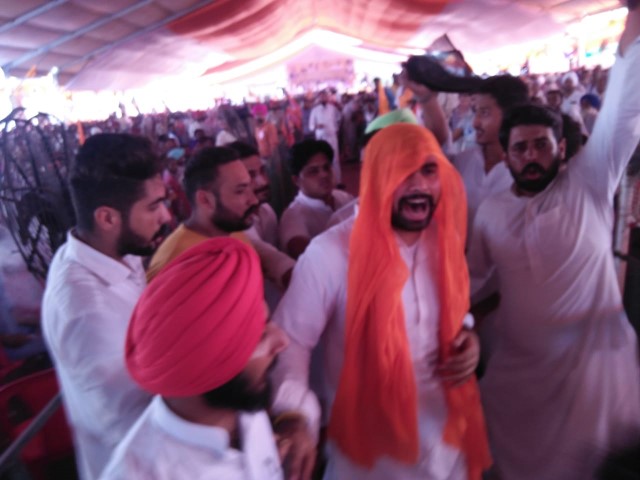 This rally was strongly opposed by NSUI President Akshay Sharma stating that, this rally is against the rights of students and NSUI float slogan saying "Student Virodhi, Narendera Modi" which it self is a very strong words for Indian youth.
This rally is organised by SAD and called a Kisan Kalyan Rally. But today in punjab there are lots of Kisan suicide cases happened due to unfulfilment of their need vs loans and many cases of drugs are in the limelight, said Akshay Sharma, President NSUI Punjab.
Large no of students from NSUI followed Akshay Sharma and showed black flags to the rally and strongly protest against this railly stating that the present govt. is totally opposite to the students and their demands.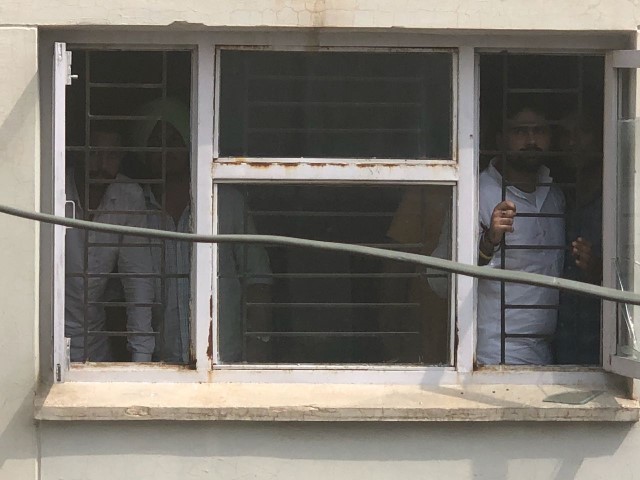 Akshay Sharma told media that when they were in police custody officer Sunil Kumar and I.G of that area misbehaved with them very much.
Akshay said further that studenst are the bulding blocks of the nation and if the foundation is not strong then how could we expect the building will survive many years.