NewZNew (S A S Nagar) : Students of The Holy Wonder Smart School enjoyed unprecedented rain at its campus. At this moment  students of school enjoyed natural bliss under the umbrella .
Director Ashween Arora while speaking on this occasion said that nevertheless  it rained late but it is most important to recover the scarcity  of the water ,so natural resources should respected and honoured  by enjoying them.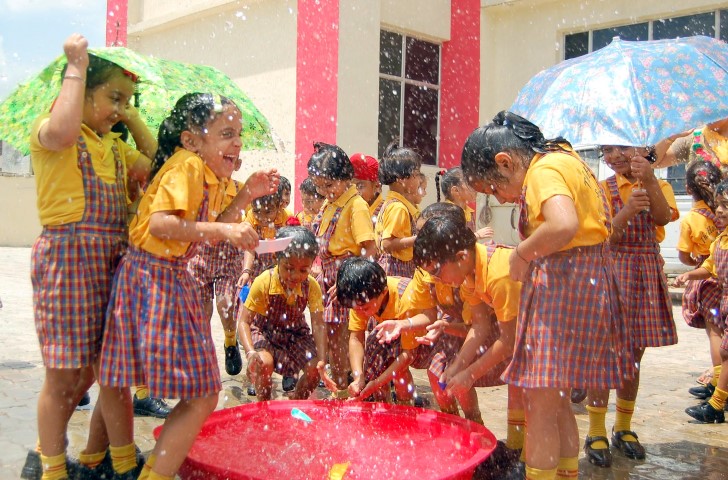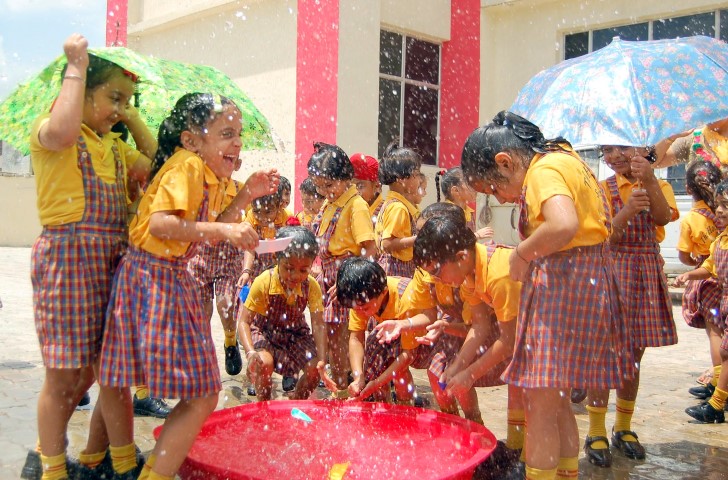 To enjoy it to its full length different kinds of sweets were also distributed among the kids. Children were looking  very exalted  while enjoying rain and relishing different kind of sweets.