The Holy Wonders Smart School participated in National Cyber Olympiad held in January 2018 organized by Science Olympiad Foundation for junior classes and assessed the raw potential within the students. Harsh Sandhu of Class 1 was awarded with scholarship along with a Zonal Gold Medal and a certificate of excellence.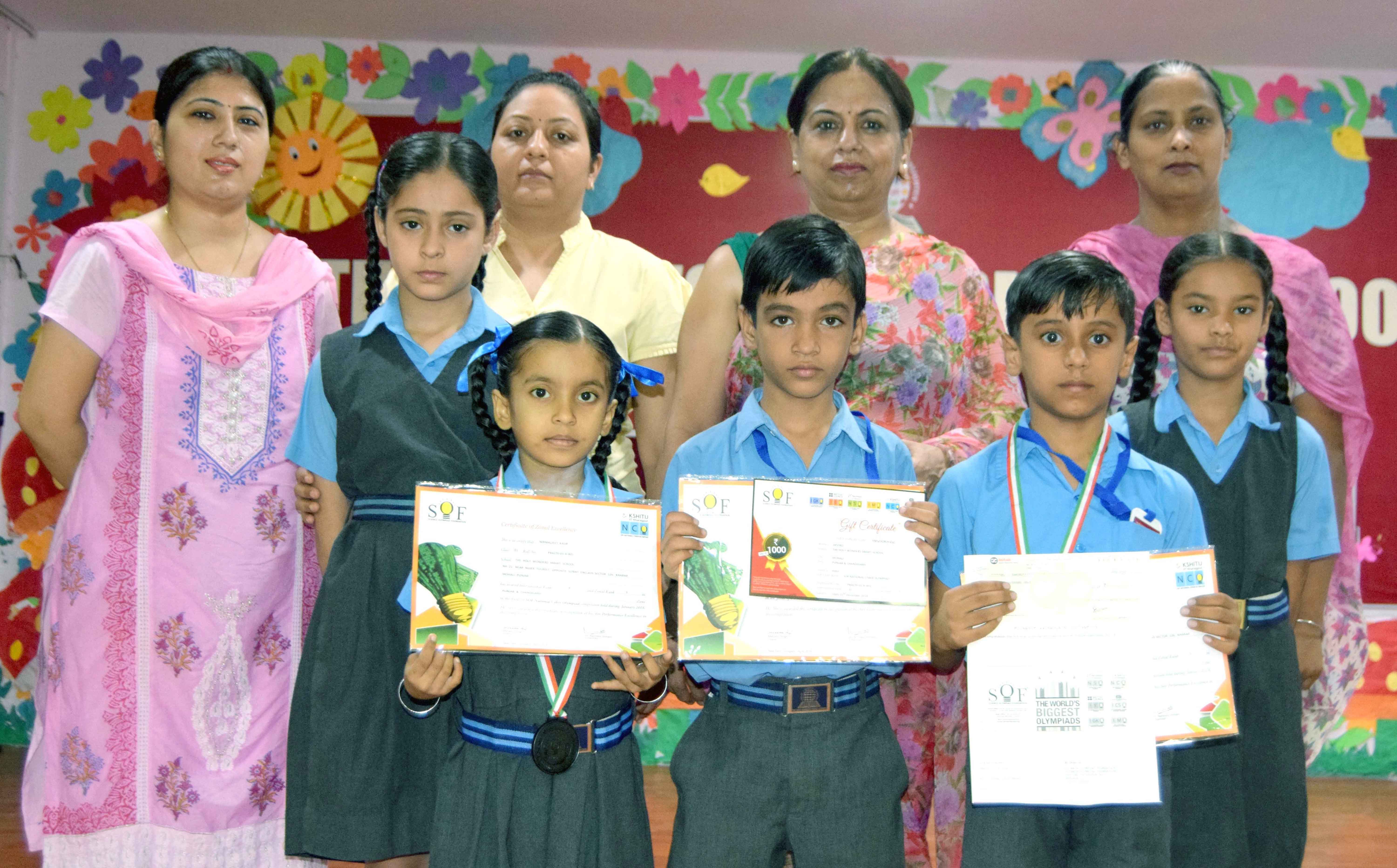 Another student Arvind of Class 1 was awarded with a gift voucher of Rs 1000 and a certificate of excellence whereas; Nirmaljeet Kaur student of same class was also appreciated with a scholarship of Rs 1000 along with Zonal Bronze Medal and a certificate of excellence.
At the moment school Principal Premjeet Grover was also honoured appreciated for her enormous efforts. While speaking at the moment Principal Grover congratulated the students and concerned teachers for the hard work they did and. She further informed that such competitions exposes the students to the competitive examination model and help to develop a sense of competition and preparedness at an early stage. Director of the School Ashween Arora said at the moment that they always stressed on over all development of the students that the reason  in the School knowledge is not limited to bookish information only.