Students from Tech Mahindra Foundation Academy for Healthcare, Mohali performed a street plays on Hepatitis awareness to mark World Hepatitis Day at Indira Colony and Kishangarh in Manimajra.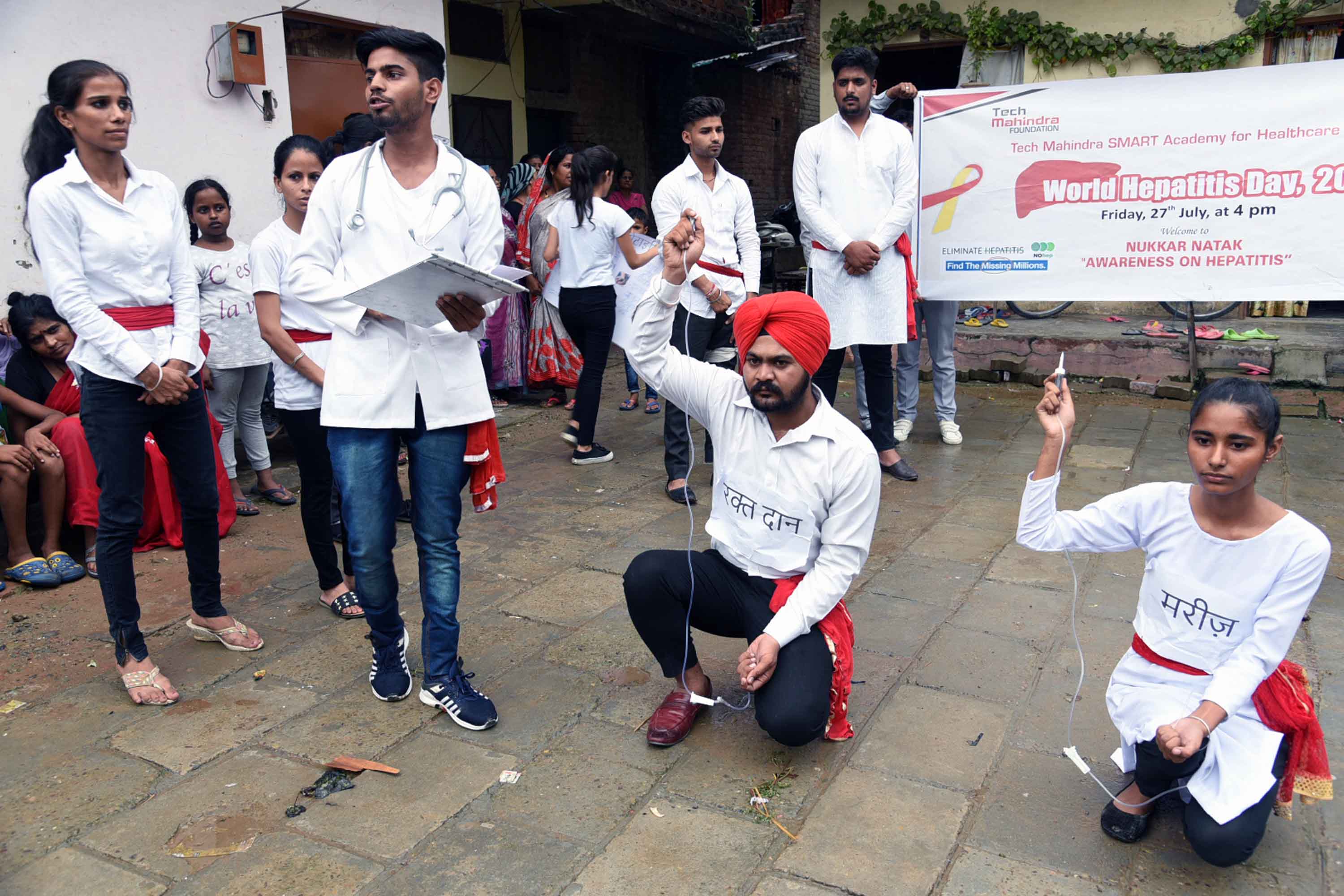 Under the theme of this year-'Finding the missing millions'- the street plays focused on the awareness and timely prevention of viral Hepatitis. Through plays , the students educated the residents on various types , causes and prevention of Hepatitis by the use of charts , displays and talks.
Ironically Hepatitis B & C viruses are the leading cause of liver cancer in the world. Yet more than 70% of those affected with viral hepatitis are unaware of their status, hence. There are many effective vaccines and treatments available for hepatitis B and C and eliminating viral hepatitis is highly achievable. In recognition of this, the campaign aims to educate and encourage more people to get tested with the hope of finding the missing millions and reducing further spread of the virus.
Meanwhile The Tech Mahindra SMART Academy for Healthcare in Mohali is a state-of-the-art institute established by Tech Mahindra Foundation that conducts skilling programmes in healthcare. The Academy trains allied healthcare professionals such as operation theatre technicians, dialysis technicians, hospital front office and billing executives and more.