NewZNew (Chandigarh) : Forty Five (45) Canadian Colleges & Universities converged at Hotel Taj in  Chandigarh to participate in 'Study in Canada Mega Education Fair'. The fair which was organized by Charms Education & Immigration Services, was a pointer towards the growing interest among students' from Tricity, to pursue Under Graduate and Post Graduate courses in Canada. As many as 450 students turned up & registered at the Fair.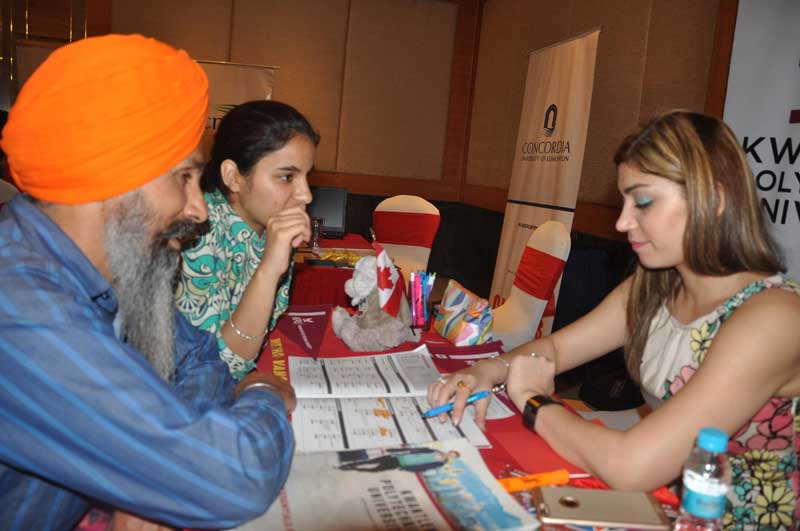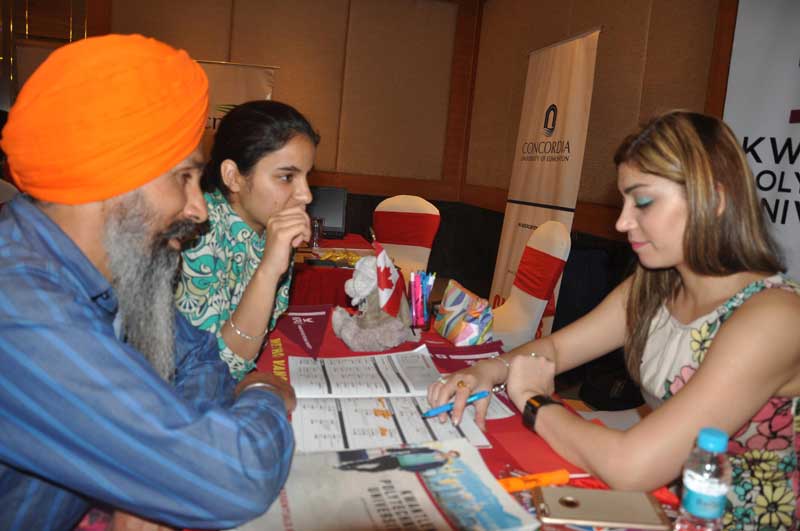 Rahul Paitka, MD, Charms Education & Immigration Services said, "We have received a good response. Prospective students had one on one interaction with admission heads of different Canadian Institutes from all provinces of Canada .  After Chandigarh we will be taking the Fair to Ludhiana on 4th April at Hotel Fortune Park Klassic, Jalandhar on 5th April at Hotel President & Amritsar on 6th April at Hotel Holiday Inn."
It is noteworthy that if a college comes under Students Partner Propramme (SPP), no old funds are required to be shown & a student going to Canada from India has to deposit $ 10,000 in GIC (Guaranteed Investment Certificate) through his or her own saving bank account. Students were apprised about a new rule related to GIC at the Fair. "In Canada an institute comes either under SPP, General or University category. Now students applying for admission  in Universities and in General category have the option to apply with GIC, which was not the case earlier."  Said Manish Paitka, CEO, Charms Education & Immigration Services.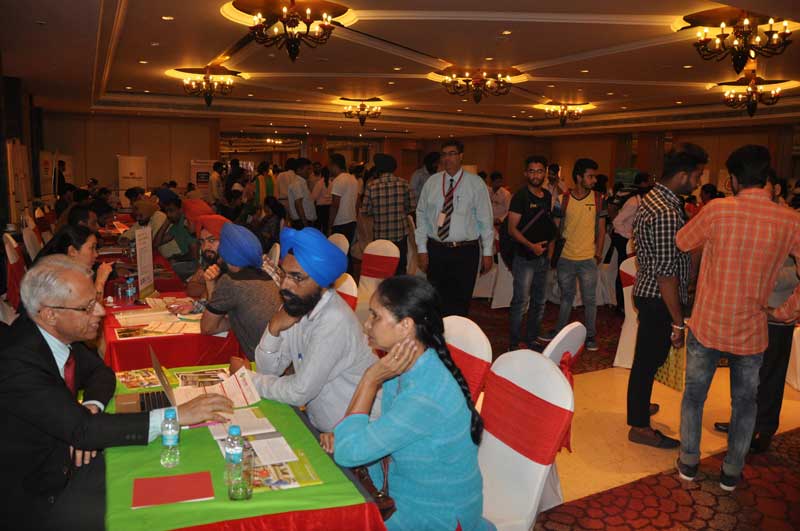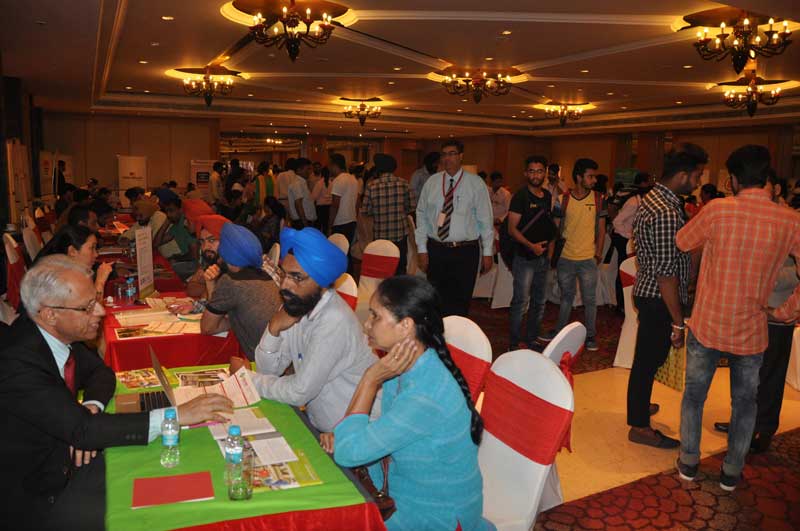 According to Anna Simonyan, International Coordinator, Assiniboine Community College, Manitoba, Canada, "Manitoba Province of Canada offers very attractive facilities to International students. Health cards are given to students, a rebate of 60 per cent is given on tuition fees which is already very affordable and the province has a unique Nominee Programme which makes getting PR easier."
Ashima Sharma a prospective student said, "The fair has played a very important role in imparting knowledge about the best courses on offer in Canadian Higher Education sector. I learnt about my eligibility for courses as I wanted to pursue a course in Microbiology or Biotechnology."
At the education fair student admission and visa processing queries were answered. Some special offers were made to students enrolling for September 2016 & January 2017 intake. Many Institutes offered application fee waiver & on the spot admissions.