Studying abroad just got easier with the launch of Jalandhar's first ETS-authorized TOEFL iBT test centre!: Under the guidance of highly qualified and experienced instructors, students in and around Jalandhar can now take the TOEFL iBT test in the most reliable and secure testing environment at Touchstone Educationals, Jalandhar.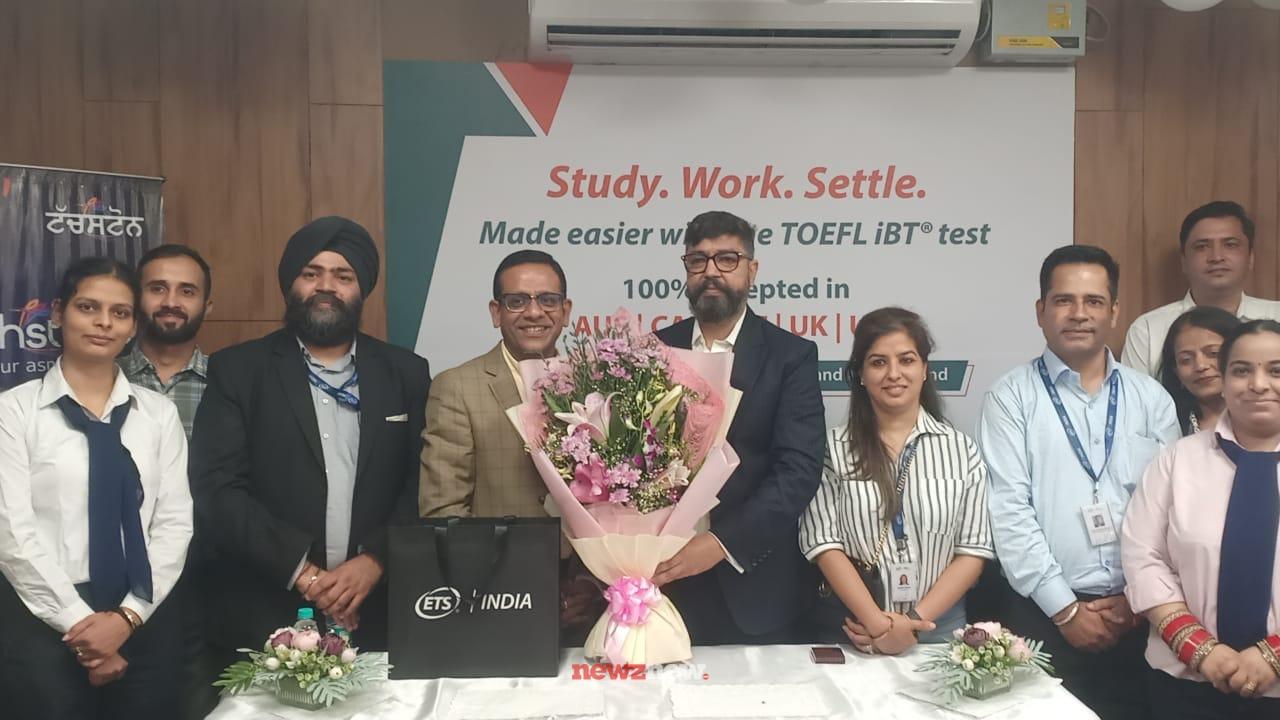 The renowned institution marked the grand opening of this technologically-advanced centre witnessed the presence of esteemed officials from ETS TOEFL like Mr. Sachin Jain (Country Manager), Ms. Poornima Rai (Senior Marketing Director) and Mr. Harshdeep Singh Madan (Director Business Development, TOEFL India & South Asia) along with Mr. Ashutosh Anand, Managing Director of Touchstone Educationals.
With the official TOEFL iBT getting acceptance for Canada SDS, opening of this test centre in Jalandhar represents a significant step forward in our mission to foster global communication and educational opportunities," said Mr. Sachin Jain (Country Manager). "This new test centre holds the key to unlocking students' potential and opening the gateway to international success by providing students with a trusted platform to showcase their English language proficiency. We are confident that this collaboration will enable them to pursue their academic aspirations."
Touchstone Educationals, not only an authorized TOEFL iBT testing centre, but also the authorized test centre for PTE (Pearson Test of English), Language Cert and IELTS in France, streamlines the language proficiency training and testing processes for students willing to pursue educational opportunities in global colleges and universities.
By choosing Jalandhar's first ETS-authorized TOEFL iBT training & testing centre at Touchstone Educationals, students gain access to state-of-the-art facilities and cutting-edge resources, enabling them to fully prepare for the TOEFL exam. The centre's expert instructors are dedicated to delivering personalized guidance and support, ensuring that students are well-equipped to showcase their English language proficiency to universities and institutions abroad.
Interested individuals can visit www.touchstoneedu.com or contact 0172 5000060 for information on preparing for, booking and taking the TOEFL test with Touchstone Educationals.