Styling Your Christmas Trees for the Best Effect: As people move away from traditional decoration themes and styles, more varieties of methods to style your home for Christmas are now available. In fact, you can completely figure out your own style by putting into consideration your house design, personal taste and how adventurous you want to go.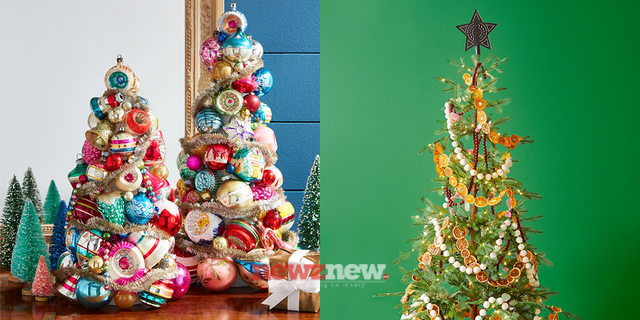 Some people may prefer a more natural look that will feature trees, flowers, and lighting, whereas others will go more modern and take a minimalist approach. Whichever the case, getting the right style for your Christmas tree will set the tone for the rest of your decoration.
Why Start with Styling your Christmas trees?
Anyone who comes to check on your Christmas decoration will be more interested in checking how you have styled the Christmas tree. Therefore when choosing which place to start decorating, it is best to start with your Christmas tree because you don't want it to stand out as the least decorated area of your house. You should also be able to tell from your tree decorations whether you have enough decorations left for the rest of the house or whether you'll need to buy extra décor.
Work On Getting the Tree Early in Advance
Getting your tree earlier has certain advantages that will make it easier to style your tree. For starters, you can begin to trim it and let it grow to your desired length. This means that with about 3-4 months before Christmas, the tree will be able to grow more needles but just enough to reach exactly where you want them. This will look vastly different from a tree that had just been trimmed since such tend to look a bit disheveled. Furthermore, getting a tree earlier means you will get it cheaper and you can pick the one with the right shape (posture) and strong enough to handle heavy décor and Christmas tree lights. Some trees may be shorter but have stronger trunks and these are ideal if they have thicker foliage.
Collect More Material from Nature
To make your decorations more authentic, you should go out and collect some missing materials on your own. You don't have to buy a wreath when you can go out and collect flowers, leaves and twigs that you think will look great around your house and your tree. You can also search for more natural herbs and ornaments to liven up your living room.
The idea is to create special memories and by involving friends and your family, you can make a great setup using different ideas and styles. Try to think outside the box and not to have a lot of expectations on what you will find. Some things you may find may make you to completely change your style and theme. So keep an open mind and you will see just how fun things will get. The extra materials you pick can go towards styling your door, doorways, patio and even add something extra to your bathroom for the scents.