Sudhanshu Maharaj's Satsang in Panchkula on Nov 10-13: Acharya Sudhanshu Maharaj, the famous spiritual preacher and founder of Vishwa Jagriti Mission will conduct a 4-day 'Bhakti and Meditation Satsang' on November 10 to 13 at Shalimar Ground, Sector 5, Panchkula.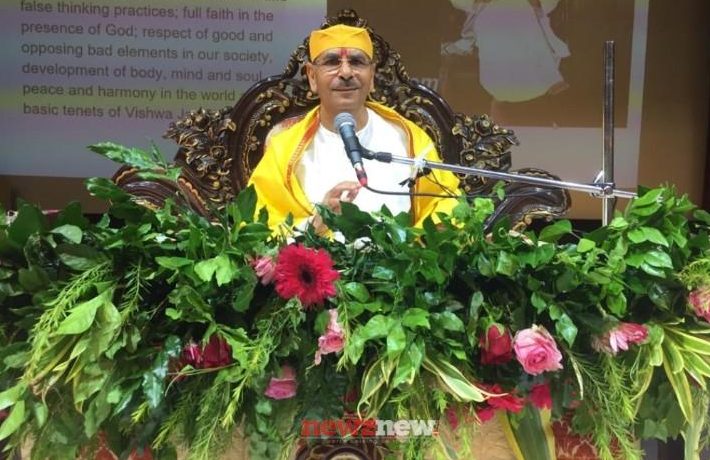 The timing for Satsang will be from 5 pm to 7 pm daily, while on 11-13 November, the timings will be from 9 to 11,
Vaibhav Lakshmi Yagya
will also be performed daily from 8 am to 9 am.
To review the preparations and arrangements of Satsang, the executive committee of Vishwa Jagriti Mission convened a meeting at Arya Samaj Mandir, Sector 32D, Chandigarh today, in which it was decided that on November 6, at 10 am, Bhoomi Pujan would be performed at the place of Satsang.
Mr Nand Kishore Goel, Patron of the Satsang Committee motivated the volunteers at the meeting, while Mr Manoj Shastri said that Mantra Diksha would also be given on November 13, the final day of the programme.
Arrangements of accommodation and free refreshments for the devotees coming from outside areas and all other arrangements related to Satsang were also reviewed and discussed in detail at the meeting.