NewZNew (Chandigarh) : Sunny aka Balma Pandey (Vipul Roy) has a long lost friend Harry (Yogesh Tripathi) visiting him and he confides in him about the situation at his work place. Sunny tells him about Vinod (Dhruv Singh) and his growing affections towards Anisha (Mugdha Chapekar). Harry who hears him out patiently has an insight about the whole situation and advises Sunny to keep Anisha away from Vinod. He reasons out with him telling him that Vinod is a rich man with good looks and that there is a possibility that Anisha might get attracted to him.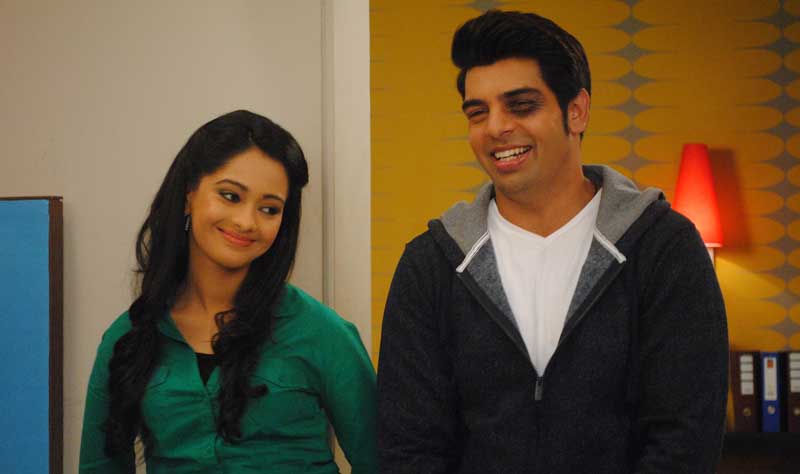 Sunny gets insecure and decides to speak to Anisha about the whole state of affairs. He asks Anisha to break all contact with Vinod and stop talking to him. Anisha who fails to see logic refuses to comply and in a fit of rage Sunny tells her that he will bump off Balma. Mandodari (Resham Tipnis) and Vinod who were eavesdropping on this conversation grow concerned for Balma and decide to hand over Sunny to the cops.
Will Sunny's insecurity land him in trouble with the cops?
Vipul Roy who plays Sunny in SAB TV's Sahib Biwi Aur Boss said, "Sunny's growing insecurities about Anisha and Vinod gets the better of him and he decides to do away with Balma. Trouble and confusion ensues when Mandodari and Vinod overhear his plan and decide to turn him over to the cops. Sunny is now faced with a situation and it will be interesting to see how he gets out of this unscathed."
To find out if Sunny manages to get away from the confusion tune in to Sahib Biwi Aur Boss every Monday to Friday, 10 pm only on SAB TV!