India's First 'Smart LED Only' brand looks at capturing the lighting market in the state with its innovative product range
iBahn Illumination, India's first company specialising in Smart LED lights, expands its product range of Smart LED lights under the brand name "Svarochi" in Punjab.  These lights can be wirelessly operated with a mobile app. Consumers can switch the lights on and off, set the lights to the colour temperature of their choice (get the correct shade of white or yellow), adjust intensity and set the lights to any colour (from among 16 million available options) with the help of the app. The setup and operations are very simple making it user-friendly for all smart-phone users.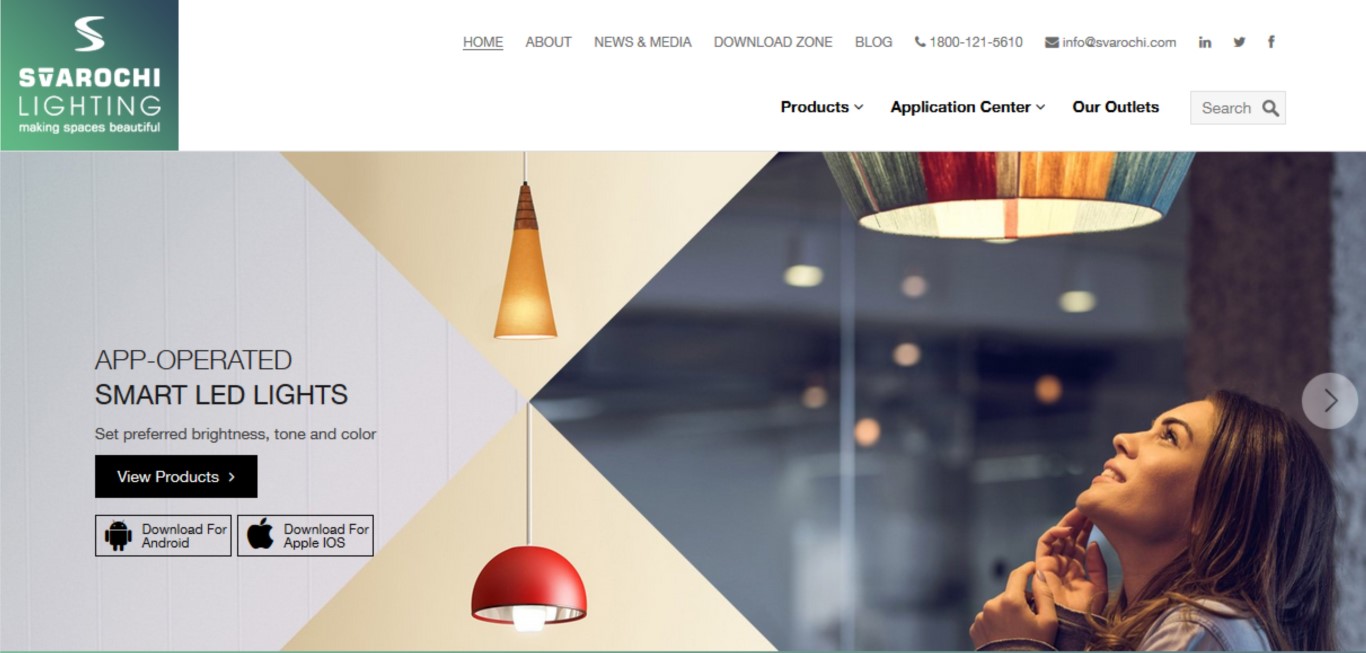 In less than six months Svarochi Smart LED Lights have successfully partnered with more than 25 retailers selling its products in Bathinda and Chandigarh. Svarochi Smart LED Lights aims to expand its retailer base to 100-150 outlets across Punjab by 2018. Apart from this the compaanyis also actively engaging with Interior Designers, Architects and Builders to drive awareness and applicability of their products.
Throwing light on the company's expansion plan, Mr.Rajeev Chopra, Founder & CEO, iBahn Illumination said "Our goal is to disrupt the market by offering a range of smart LEDs based on Bluetooth mesh technology, which will enable users to control the intensity and colour of their lights through our easy to use Smartphone app.We believe 'Smart LEDs' will be a ₹40,000 m ($600m) market by 2022. Our brand 'Svarochi' offers innovative products that are high on functionality, easy to use, locally relevant and affordable."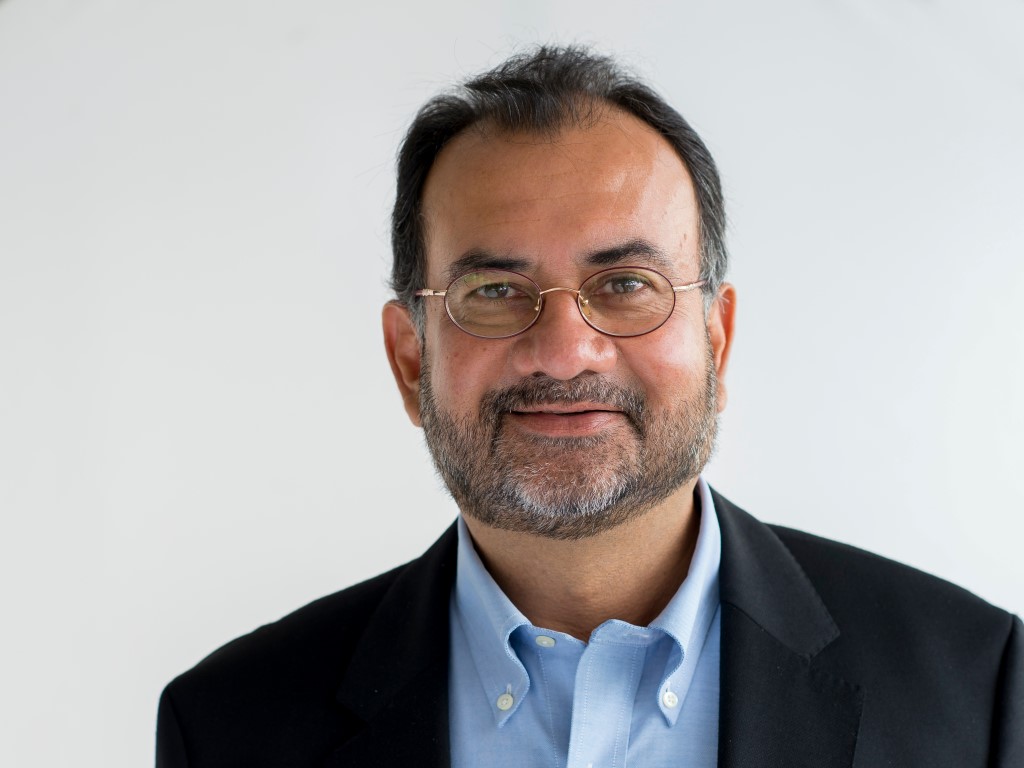 Highlighting the Indian market scenario,Mr. Arjun Shahani, Co-Founder & COO, iBahn Illuminationsaid,"We envision that Smart LED Home Lights in India will replace 'standard' LEDs in the next 10 years. We have interacted with numerous architects, interior designers, home specialists, etc. in the various market and the response to our products have been phenomenal. They love the fact that withSvarochi smart lights, a user has the ability to create the perfect light settings for every room and every occasion."
The recent addition to the product portfolio are thecountry's first app-operated chip-on-board (COB) lighting solutions; PRIMA and ELITE Series of spotlights. Compatible with Android and iOS, the spotlights provide exceptional indoor lighting and can be applied in spaces such as the living room, bedrooms, in POP ceilings for home, corridors, showrooms, cafeteria, restaurant, hotel lobbies, reception areas and in recessed gypsum ceilings.
The company aspires to make spaces beautiful with Svarochi Smart Lights, and become a ₹5,000 million company in 6 years. "Svarochi" is a Sanskrit word which means "brilliant appearance" and "own ray". All products, right from their software to design and technology are designed, developed and manufactured in India. The company has rolled out its offerings pan India in a phased manner.
Svarochi is abrainchild of the team that pioneered LED Lighting in India and aims to disrupt the market with its 'Smart LED Home Lights' branded 'Svarochi.' The company was formed along with the core leadership team that includes Mr. Rajeev Chopra, Mr. Arjun Shahani, Mr. Kunal Chaudhuri, and Ms. Sudeshna Mukhopadhyay. Prior to launching Svarochi, Mr.Rajeev Chopra was Philips India CEO and Global CEO, Business Group Home, Philips Lighting BV. Mr. Arjun was the Business Head, Luminaires, Philips Lighting Division and Managing Director at Armstrong World Industries. Mr. Kunal was the R&D Head of the Professional Luminaires Business Philips Lighting India, while Ms. Sudeshna led Philips Lighting Design Centre and Lighting Academy in India.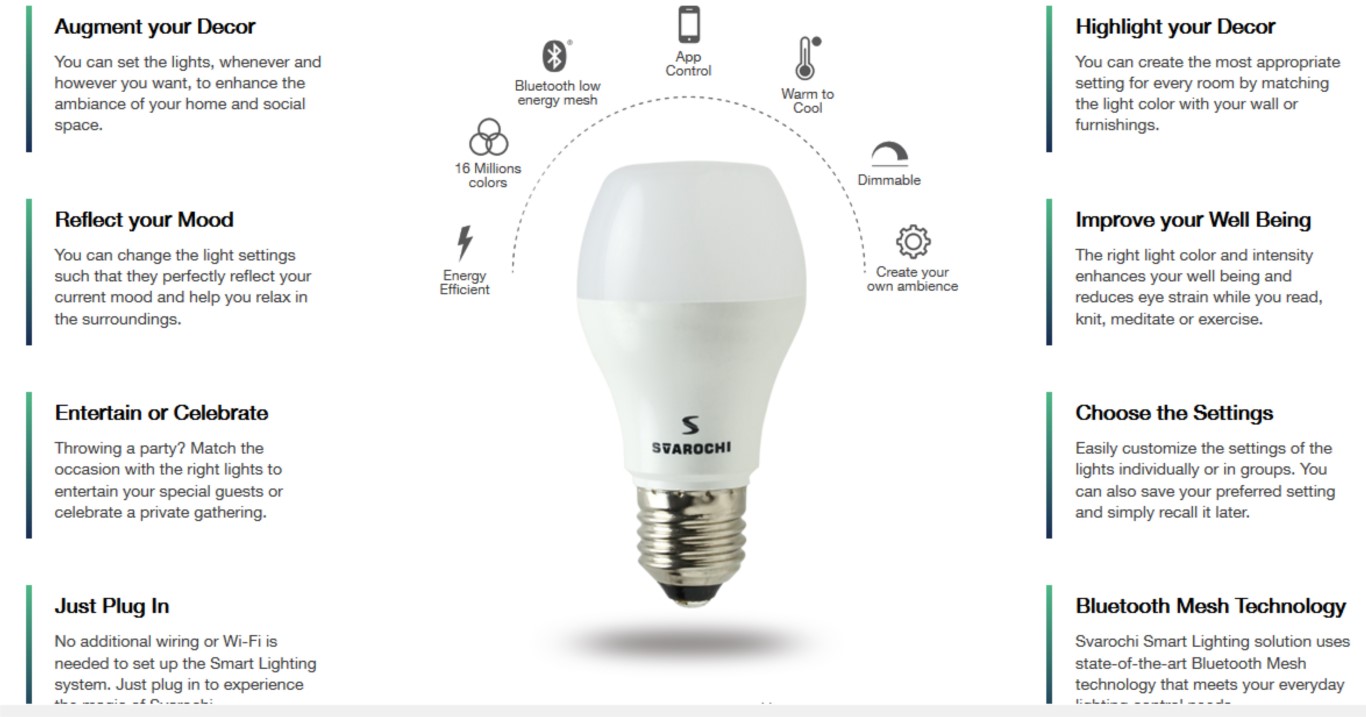 Svarochi Smart LED Lights are available under 3 product categories, viz 'lamps', 'downlighters' and 'spotlights'. These lights will be controllable with an app that will be available on Android and iOS.Svarochi Smart Lights make spaces beautiful, by enabling consumers to create the perfect lighting effect for every room and every occasion using their smartphones.