SVIET student develops high speed electric Car " SVIET VOLTA"  : Student of Swami Vivekanand Institute of Engineering & Technology (SVIET) has developed an innovative Electric car named "SVIET Volta".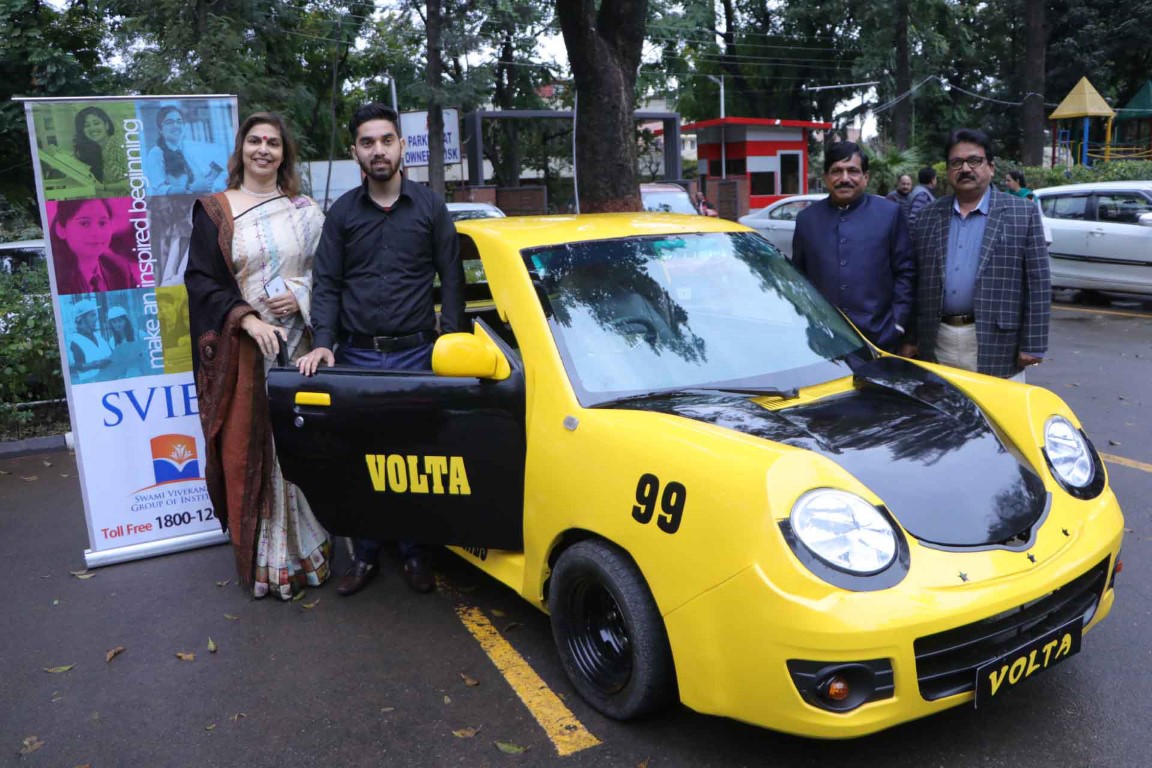 R& D took more than 15 months to develop this car which can touch top speed of 110 km per hour. SVIET Volta has been conceptualized by student of SVIET,  Mohd. Jawaad studying in B.Tech 6th semester, Electrical Engineering Department R&D cell of SVIET provided infrastructural support to complete the project.
The prototype has been successfully developed and tested. Along with a major Global Investor, SVIET will also partner in commercialization of this car.
The R&D of this car has been fully funded by SVIET, which will be first college in region to  act as Venture Capitalist  in launching  student's innovation commercially.
Director General, SVIET, Ms. Aruna  Bhardwaj  appreciated the hard work put in by student to bring this idea to light.
Chairman of Swami Vivekanand Group of Institutes, Sh. Ashwani Kumar Garg said that providing a low cost electric car to small family is a service to humanity as well as boon for environment as it is most eco friendly car .
The car will have self charging capacity and Solar Charging Facility too. Patent filing for this electric car is also under process.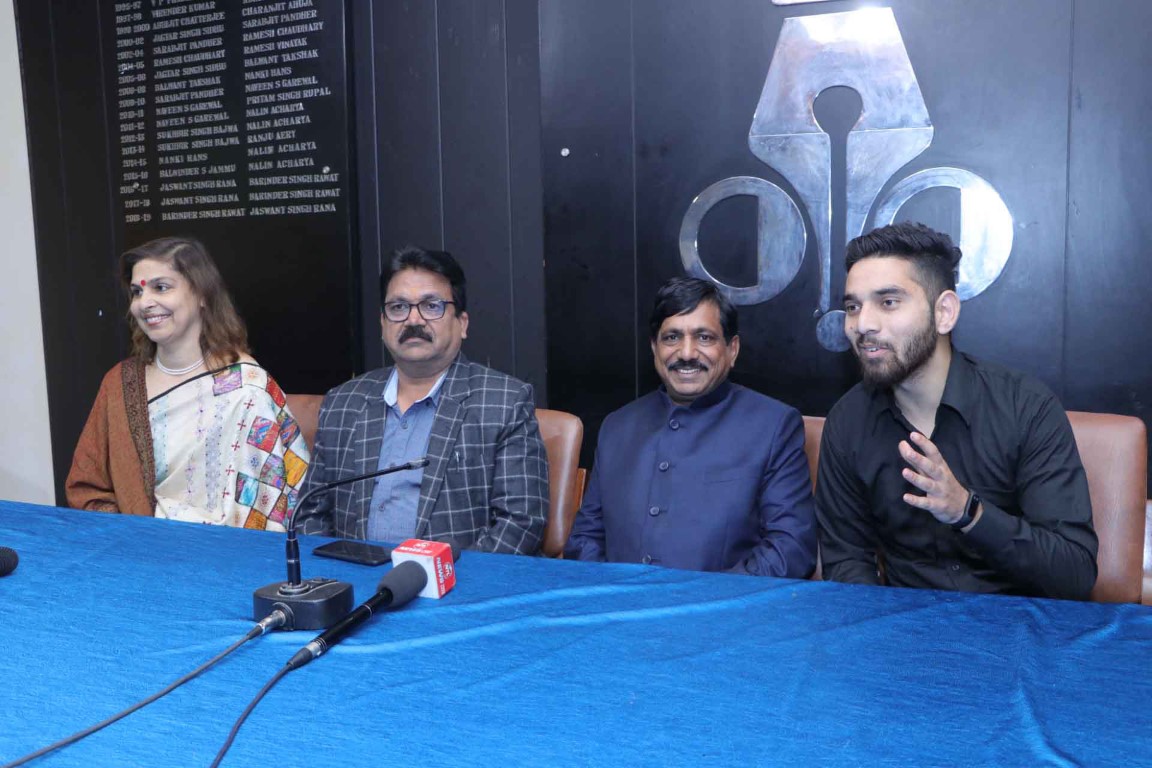 SVIET college is giving lot of opportunities to all the budding engineers to do research and give shape to their dreams. Previously also students of SVIET made innovative projects like Water Car and Robotic arm. College is supporting students to have their own startups through its own Entrepreneurship Development Cell and In-house Technical incubation Centre. This initiative is going to motivate other students to come up with innovative projects.
President of Swami Vivekanand Group of Institutes, Sh Ashok Garg told that talks are on with worldwide Automotive giants to commercialize the Car.