The queen of bridal makeup – Leena Bhushan: It is a difficult proposition to find the perfect makeup artiste to make your day. A makeup artiste, who is not just efficient with specifics but is also a visionary who can turn an ordinary face mesmerizing.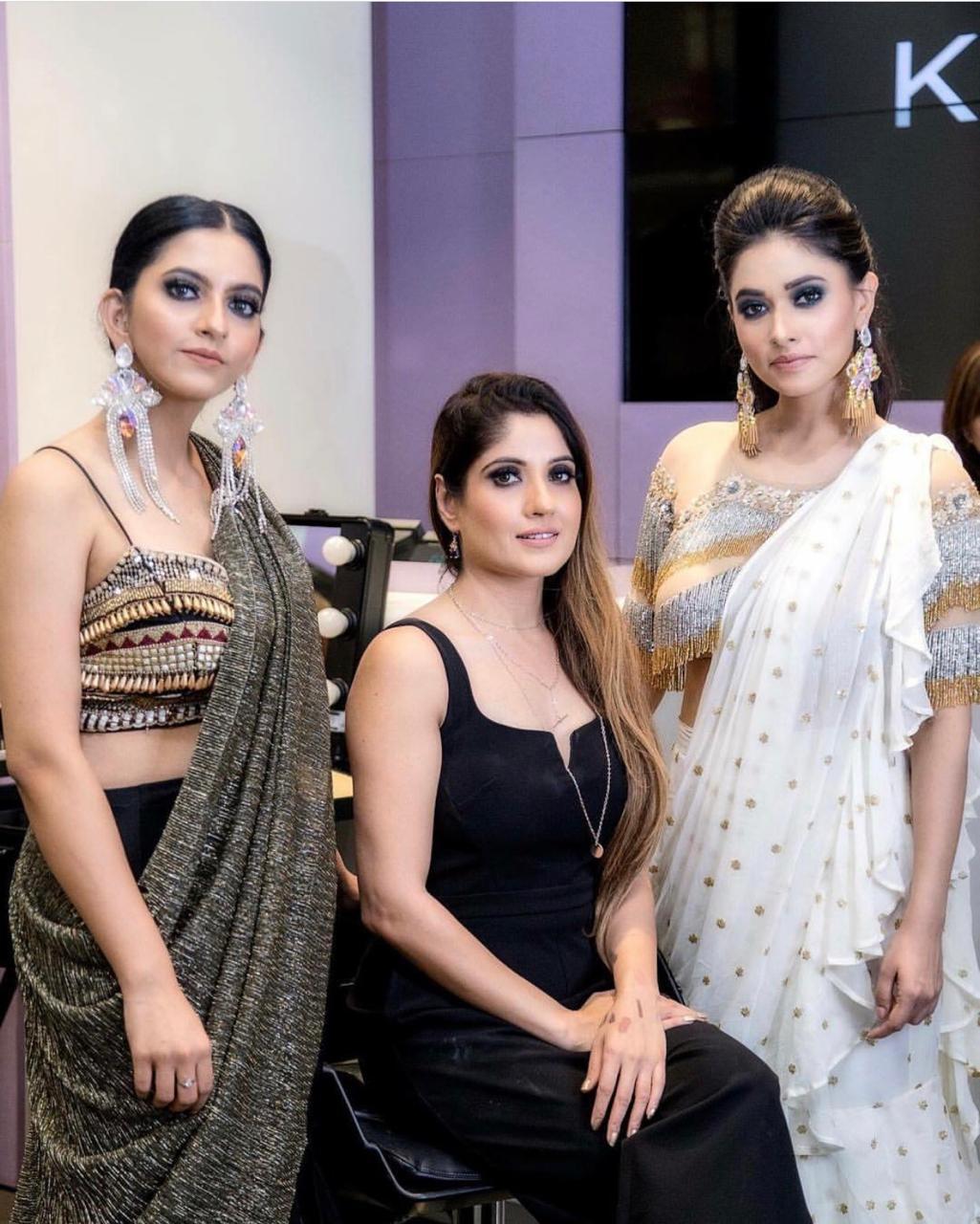 And that is what Delhi born Leena Bhushan is – a makeup artiste with the skills of making a world of difference through her aesthetic imagination.
Leena is not only a dynamic entrepreneur but also a wife and mother based out of Delhi. She customises party makeup, bridal makeup, pre-wedding makeup, and makeup for special occasions and turns you into a diva on your big day.
Today, Leena Bhushan is one of the most famous makeup artists in Delhi. Almost every Delhi girl wants her bridal makeup to be done by Leena. As she is a freelancer Leena manages to do her assignments with single-minded devotion. She frequently travels outstations as and when her clients demand.
Leena has built a reputation on class and sophistication. She is known to use the best of the cosmetic products like Estee Lauder, Armani, Bobbi Brown, Kiko, Anastasia, etc. on her clients. Leena is well conversant with the entire gamut of a wedding – be it Mehendi or Sangeet, wedding or reception, pre-wedding or the cocktail party. She has a different look customised for each occasion.
The highly accomplished makeup artiste does not provide hair wash or nail decor but specialises on bridal makeup. Several of Leena Bhushan's creations have gone viral on the social media making her an overnight sensation in the world makeup.
Among her achievements is the master class that Leena has conducted with the international cosmetic brand from Italy, Kiko Milano, a few months ago. One can watch the video on YouTube where Leena conducts her master class with Kiko Milano.
Despite being an exclusive and high-end makeup artiste Leena provides a wide range of services which include airbrushing, party makeup, hair extensions and styling, etc.
Although the Face Stories by Leena Bhushan is a well-known makeover address she doesn't operate based from there. She retains her independence and is extremely selective in the choice of her clients.